Millikin faculty prepare for Total Solar Eclipse
The total solar eclipse on August 21, 2017, is fast approaching. The event is being described as the "Great American Eclipse" as it will be visible in totality only within a band across the entire contiguous United States.
A total solar eclipse occurs when the Moon's apparent diameter is larger than the Sun's, blocking all direct sunlight, turning day into darkness. Totality occurs in a narrow path across Earth's surface, with the partial solar eclipse visible over a surrounding region thousands of kilometers wide. The August eclipse is the first total eclipse visible in the contiguous United States since February 1979 and the first coast to coast since June 8, 1918.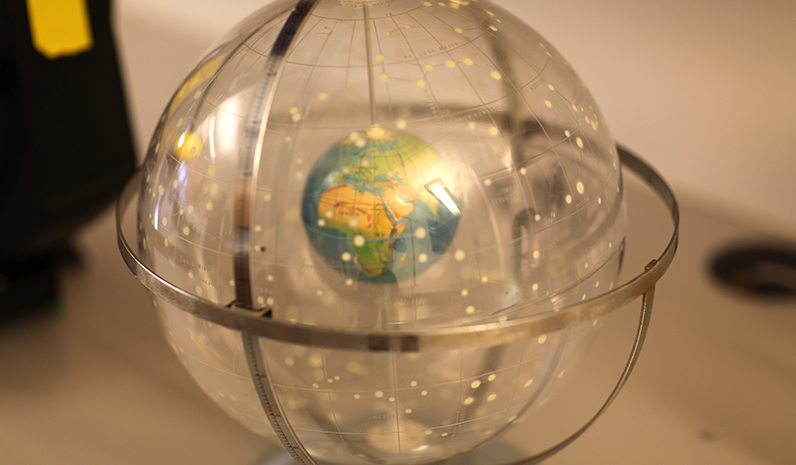 The darkest part of the total solar eclipse will occur just south of Carbondale, Ill., at Giant City State Park, with the longest duration of totality lasting 2 minutes and 41 seconds.
Millikin University faculty members and students are preparing to host a number of events for the eclipse, including a public viewing on the Miller Quad on Millikin's campus. The public viewing will begin at 11:30 a.m. and close at 3 p.m. Millikin Natural Science faculty and students will be on hand to answer questions.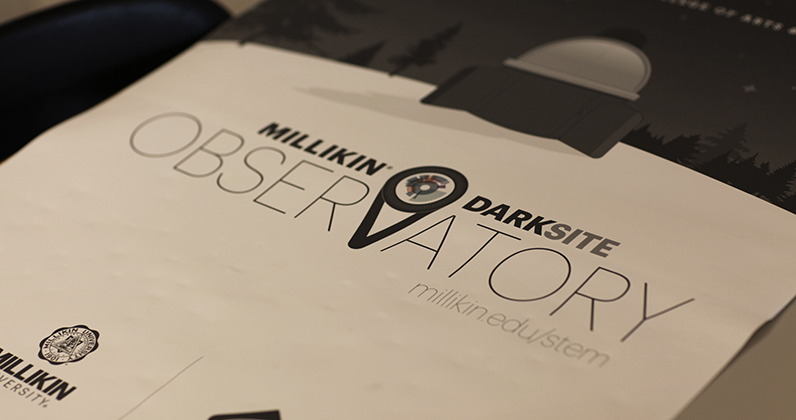 The eclipse will be visible in Decatur, Ill., starting at 11:52 a.m. The highest blockage will be at 1:19 p.m. and the event will be over by 2:44 p.m.
Millikin's School of Education is also collaborating with French Academy in Decatur to enhance the solar learning experience for other students. The School of Education has provided funding for solar eclipse glasses and a student field trip to Carbondale.
In a recent interview with the Herald & Review, Dr. Christie Magoulias, director of the School of Education at Millikin, said, "We have aimed to support French in their exploration and development of STEM initiatives. The upcoming solar eclipse is a perfect opportunity for that."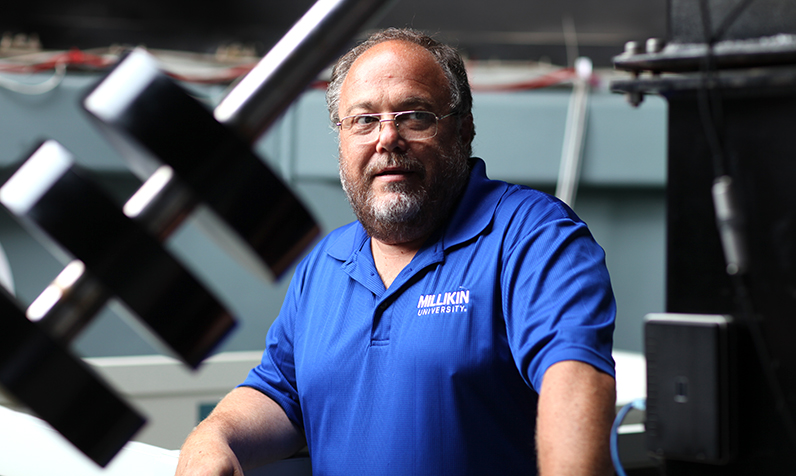 Millikin faculty members Dr. Daniel Miller, professor of mathematics; Dr. Casey Watson, professor of physics and astronomy; Johnny Power, art adjunct professor; and John Werner, physics adjunct faculty member, will be traveling to Glendo State Park in Wyoming, Aug. 16-23, to lead a nightly public viewing of the eclipse and engage in outreach opportunities and science experiments. A few Millikin students and one alumni, Dr. Robert Arn '10, will also be making the trip.
Dr. Miller said the group selected two areas of the park ideal for their purposes. Experiments will be conducted on the west side of the mountain with the highest probability of a clear view.
"I wanted to be able to see the eclipse in the clearest sky," said Dr. Miller. "It is also the driest side of the mountain."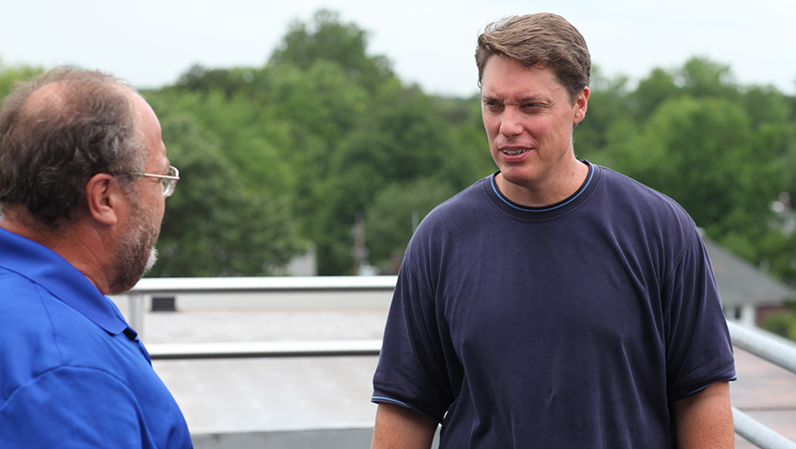 While they are in Wyoming, Dr. Watson will present on his current Dark Matter Research, Johnny Power will be presenting photo demonstrations, all Millikin students will give a daytime public talk on physics or mathematics, Dr. Arn will present on eclipse photography and Professor Werner will present a gravitational lensing experiment. They hope to simulcast the eclipse back to Millikin's campus.
"We bring astronomy education to the public," said Dr. Watson. "And being a state park, we can camp out, which is less expensive."
The eclipse's "path of totality" will move from west to east starting in the middle of the Pacific Ocean, then will make its way across no less than 14 states of the U.S. The next total eclipse will be on April 8, 2024.
View Coverage​​