Millikin continues to deliver rigorous courses despite remote learning
The COVID-19 pandemic has brought forth many difficult changes worldwide, including at Millikin University.
Millikin's new experience with online and distance education began on March 23 as the University switched to remote learning for the rest of the spring 2020 semester due to the pandemic. Millikin has been utilizing distance learning modes for some time, but this recent change is certainly on a larger scale.
Since the switch, Millikin faculty, students and staff have made the adjustments to online learning and are now getting the job of teaching and learning done.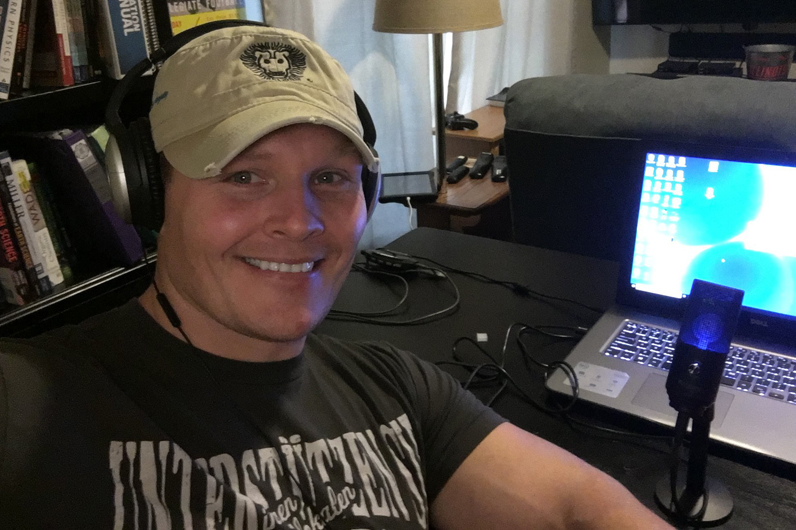 In an interview with the Herald & Review, Millikin Provost Dr. Jeff Aper said, "Every faculty member is putting together combinations of resources for students to draw on. That's what we've worked on in a very focused way. The faculty jumped into this once we knew we'd make a shift to online learning. I sent out a communication to all faculty and said right now we don't know where this is going to head and we need to be prepared, thinking about what it would look like and how to adjust classes and when it became a definite thing."
The exact mode of delivery varies from faculty-to-faculty and course-to-course, with the goal of continuing the semester so that students will not lose progress toward degrees.
Dr. Jennifer Schroeder, associate professor of biology and director of academic effectiveness at Millikin, had to get a little more creative with her biology courses. Recently, Dr. Schroeder had planned a dissection that would take place over several class sessions, but she did the experiment herself and made a video for YouTube to share with her students.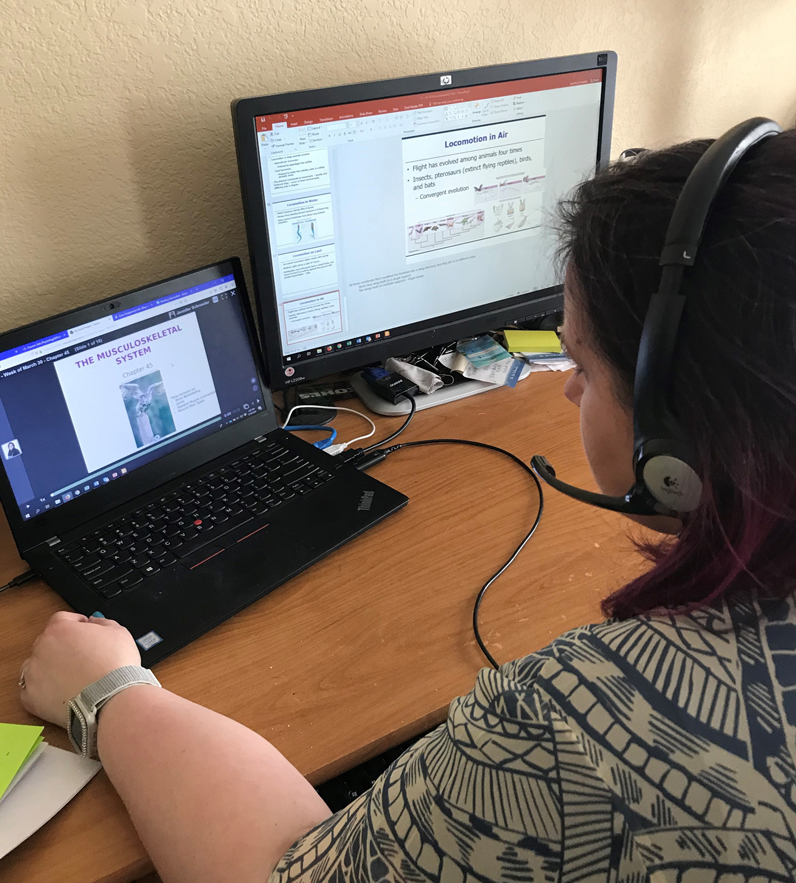 "One of the things that's good is we had a little bit of time to prepare what we were going to do going forward," Dr. Schroeder said.
In a message to the campus community, Millikin President Dr. Patrick E. White said he's "been very pleased with the rapidity and depth at which faculty long accustomed to the admirable face-to-face learning at the heart of a Millikin education, have taken creative and innovative steps to assure that the essence of a Millikin education is still conveyed in this new format."
Among those who have played a vital role during the transition are Rachel Bicicchi, director of online learning, and Eric McKinney, Staley Library education technology specialist. A significant number of faculty also served as volunteer coaches for their peers and offered their own experience and other resources to help colleagues deliver their courses in new ways using new media.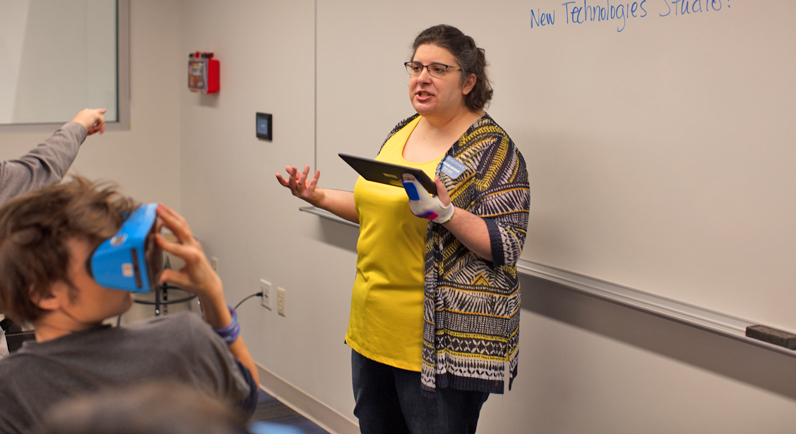 "One thing that maybe sounds a little weird is to remind professors and students that it's OK to be uncomfortable, and not everything has to be perfect right now," Bicicchi said. "We want our students to learn and we want to make sure we're delivering the rigorous courses we promised, but we recognize that we have to have compassion for ourselves and the students for what everybody's going through, and throwing out assignments that don't make sense anymore."
For RJ Podeschi, associate professor of information systems and chair of the Tabor School of Business Undergraduate Programs, having to prepare for fully online classes with little time to prepare was a challenge as well.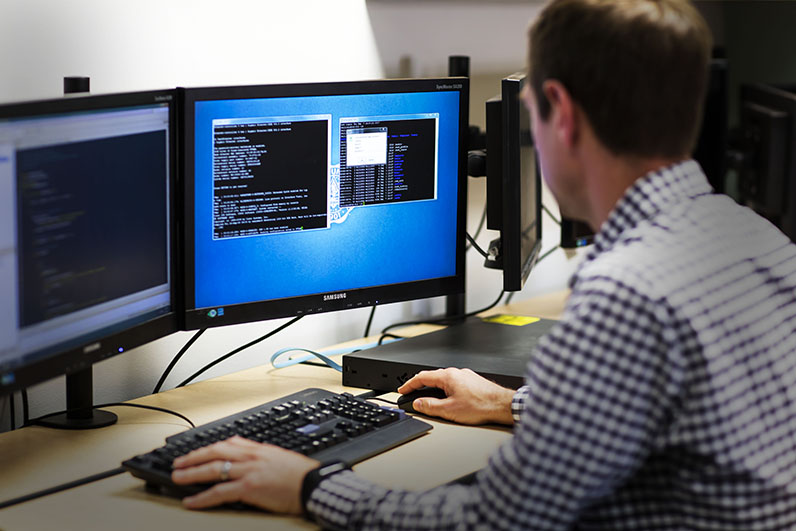 "It's been an adjustment, even for somebody who works in technology," Podeschi said. "I'm a teacher who really values that one-on-one time with students and small class size. That face time means a lot to me and to our students, so trying to recreate that is difficult."
The students are also finding new ways to connect and interact creating virtual classrooms and discussions.
"We did not choose this path, but I am confident we will shape our work together to be a proud addition to the history and success of Performance Learning at Millikin University," said President White.