Survey shows Millikin students value college experience
Recent results from the 2018 National Survey of Student Engagement (NSSE) indicate that the overall experience for Millikin University first-year students and those preparing to graduate have been excellent.
Through its student survey, the NSSE collects information from hundreds of four-year colleges and universities about first-year and senior students' participation in programs and activities that institutions provide for their learning and personal development. The NSSE provides participating institutions a variety of reports that compare their students' responses with those of students at similar institutions.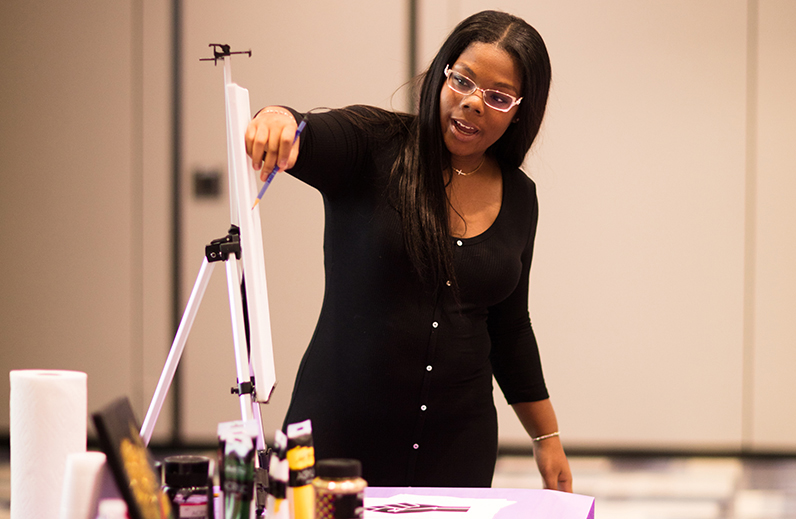 Once every three years, Millikin first-year students and seniors participate in the national survey as a way to assess to their levels of engagement and related information about their experience at Millikin.
Results of the 2018 survey include NSSE Engagement Indicators – a set of items grouped under four themes – Campus Environment, Experiences with Faculty, Academic Challenge and Learning with Peers. Students scored Millikin significantly higher than other Illinois private institutions in five of 10 Engagement Indicator areas, such as collaborative learning, supportive environment and student-faculty interaction.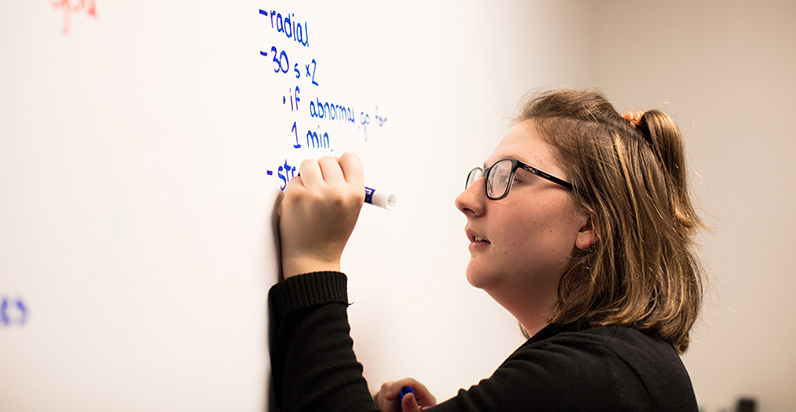 "The National Survey of Student Engagement is a great assessment tool for understanding our students' perception of their educational experiences," said Millikin President Dr. Patrick E. White. "The survey reaffirms that Millikin University provides an excellent undergraduate experience in which students feel actively involved in their learning and are very satisfied with their MU education. Our commitment to Performance Learning engages every student inside and outside the classroom."
​Raphaella Prange, vice president for student affairs and dean of student development at Millikin says, "Millikin's distinct brand of Performance Learning has clear impact on our ability to deliver the type of education that supports the NSSE's evidenced-based high-impact practices. Our students reported that they engaged in a high level of service to others, research with faculty members, internships, study abroad opportunities, as well as learning communities. These high-impact practices are not only supported by our focus on Performance Learning, but also strongly correlate with degree completion and persistence."
Under the survey's Satisfaction with Millikin category, 90 percent of Millikin students reported their satisfaction with experience as excellent compared to an 84 percent average at Illinois private colleges and universities. The survey also showed that 89 percent of Millikin students would definitely/probably attend the institution again.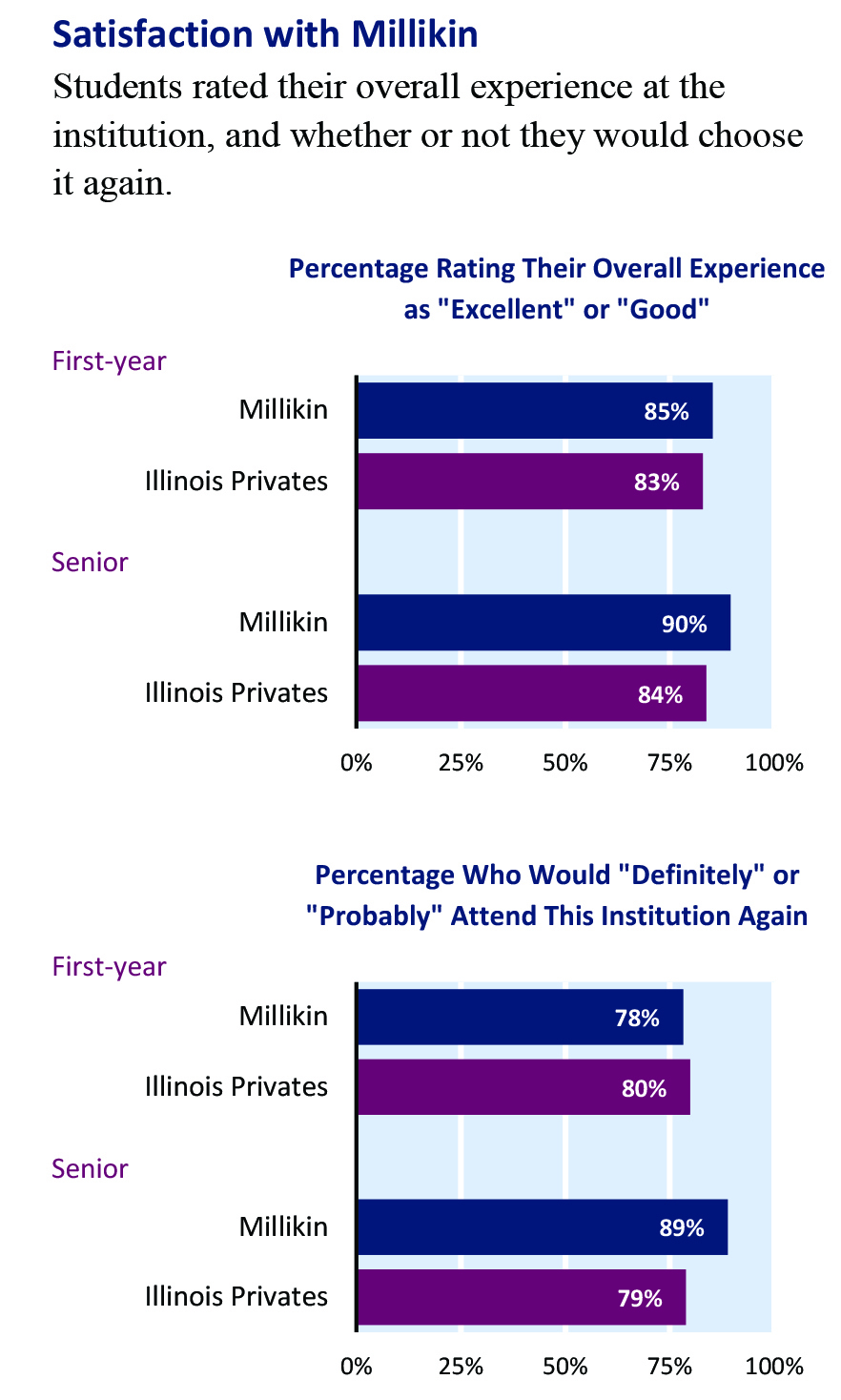 Previous Millikin survey results from 2015 showed 85 percent for overall experience and 78 percent with regards to students attending the institution again, respectively.
"The National Survey of Student Engagement is a survey that has deep roots in research on the experiences that make an undergraduate experience effective and meaningful," said Millikin Provost Dr. Jeff Aper. "This year, data from our students show that Millikin is engaging students in active, connected learning and development activities that matter in supporting outstanding educational outcomes. Performance Learning matters, it works, and through the active collaboration of faculty, students, and staff we are continuing to enhance and strengthen our distinctive and highly effective approach to undergraduate education."
NSSE survey creators say student engagement represents two critical features of collegiate quality. The first is the amount of time and effort students put into their studies and other educationally purposeful activities. The second is how institutional resources, courses, and other learning opportunities facilitate student participation in activities that matter to student learning.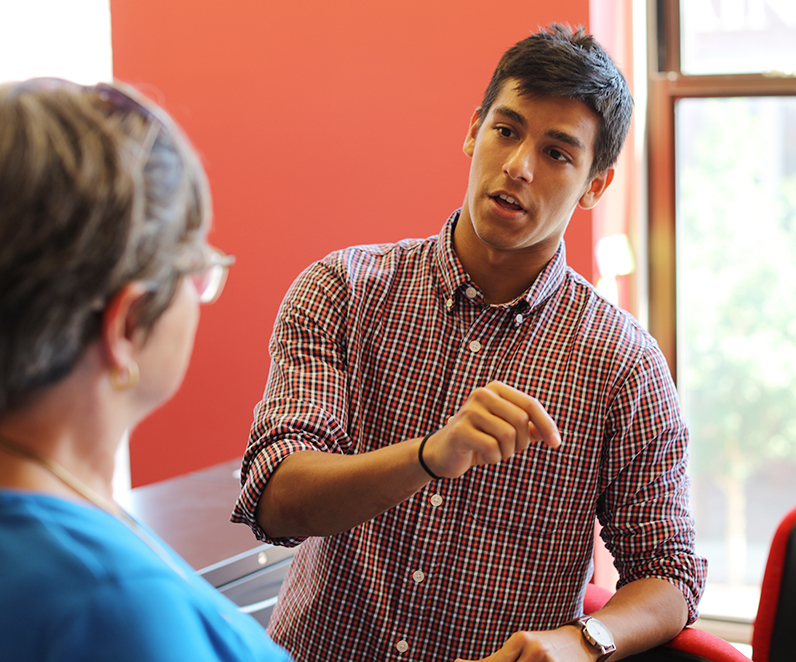 Raphaella Prange adds, "Millikin prides itself in promoting an inclusive campus community where students from all backgrounds can succeed to their potential through meaningful engagement opportunities. The NSSE results show that Millikin students have stronger engagement indicators than those students attending at other Illinois private colleges. Specifically, Millikin students reported a higher engagement in collaborative learning, students-faculty interaction, and a discussion with diverse others. Millikin's campus environment also ranked as more supportive than the reference group."
The NSSE survey also had comparisons for six High-Impact Practices, which are positive associations with student learning and retention, and special undergraduate opportunities. These include service learning, learning community, research opportunities with faculty, internships, study abroad and culminating senior experience.
For this category, 61 percent of Millikin first-year students showed participation in one high-impact practice compared to 52 percent indicated by students from other Illinois private colleges. Additionally, 82 percent of Millikin seniors indicated participation in two or more high-impact practices compared to 73 percent indicated by students from other Illinois private colleges and universities.