First-year students get early access to realities of college
When new students can prepare for the realities of college before the start of classes, it helps make the transition from high school easier. The EDGE program at Millikin University has played a huge role in making the transition seamless for hundreds of students thanks to the work of faculty, staff and EDGE mentors.
The EDGE program, which stands for Excellence Developed through Growth and Experience, offers a unique opportunity for select freshmen to get a jump-start on their first year by taking an intensive course that helps them adjust to the academic demands of college, connect with faculty and build a strong support system. Students selected for this year's program were on campus Aug. 4-9 prior to New Student Welcome Week.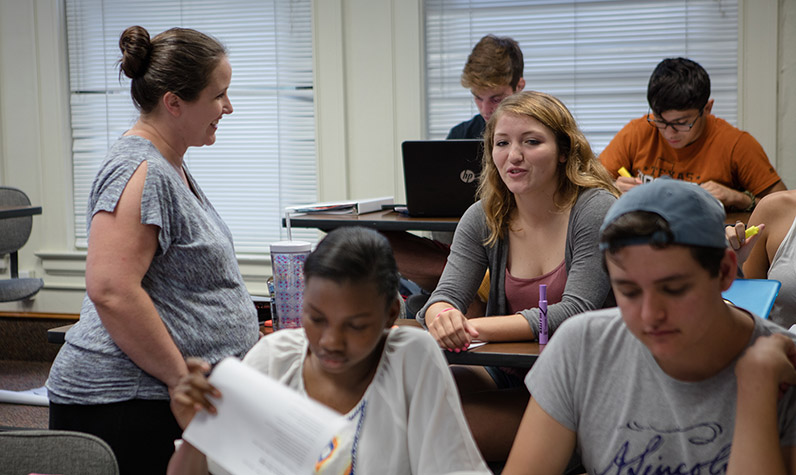 Another benefit of the program is the opportunity for the incoming students to work hand-in-hand with EDGE mentors who help first-year students get acclimated to college-level material and the Millikin campus community. This year, Millikin University has 13 EDGE mentors – all of who were EDGE students before transitioning to their roles as mentors.
"This is the first group of mentors, during my time at Millikin, who were all previously in the program," said Carrie Pierson, senior director for the Center of Academic and Professional Performance (CAPP) at Millikin. "I think it's a great step to see what the program did for them, they want to pay it forward."
This year's group of EDGE Mentors range from sophomores to seniors. Their responsibilities include helping first-years students develop good study habits as well as learning time management.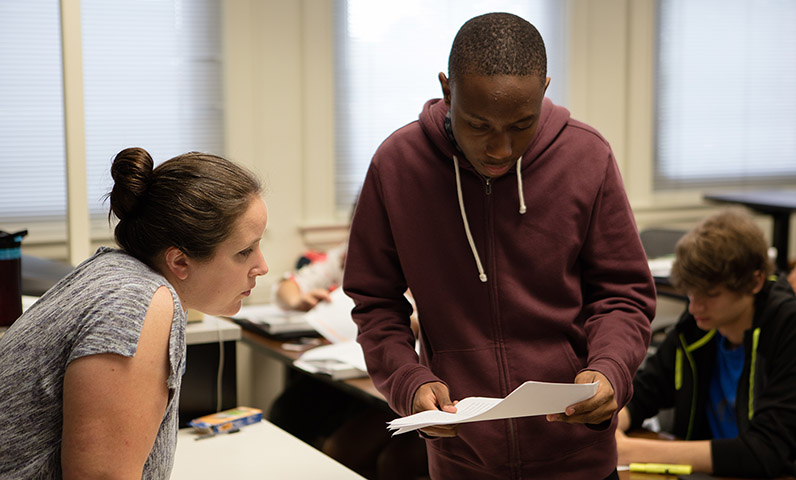 "My main worries were being away from home, because I'd never been so far away from home and my family," said Syd White, a sophomore EDGE mentor from Downer's Grove, Ill. "Once I got here, I got all my nerves out and realized that college isn't as hard as other people make it seem."
White's EDGE mentor was Eva Anthony, a junior computer engineering major. "Eva always made sure during study tables that we ask questions and she helped us understand what we needed for classes. We also lived on the same floor, so if I needed anything she would be the first person to go to," said White.
"I was really inspired by my mentor," said Anthony, from Carbondale, Ill., who is in her second year as a mentor. "They helped me a lot during freshmen year. I've always had an interest in helping people and because I had such a great experience last year it made sense to be a mentor again this year."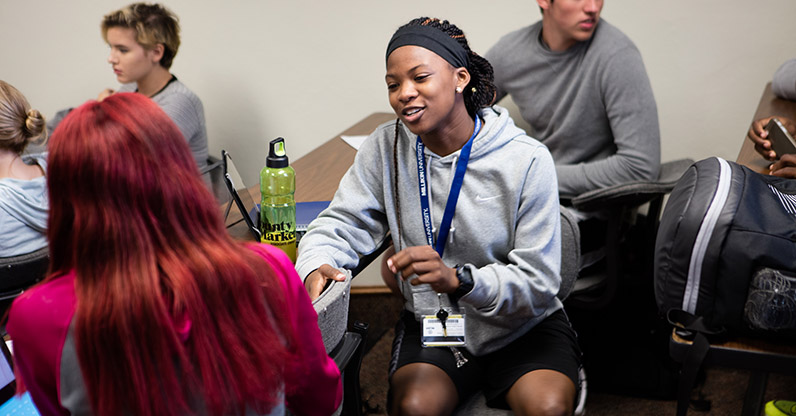 The EDGE program teaches first-year students the best ways to achieve academic and personal success not only through classes, but through breakout group sessions led by Millikin faculty. Students are introduced to subjects such as critical thinking, reading strategies, math, science, professional communication, technology and research strategies.
Millikin Adjunct Instructor Nikki Garry '03, founder and owner of Your Money Matters LLC, once again returned to Millikin's campus to host a life skills workshop titled "Your Money Matters." Through her company, Garry offers financial coaching through one-on-one sessions and financial literacy seminars. Garry addressed the EDGE students during a presentation in Albert Taylor Theatre and expressed the importance of budgeting while in enrolled at Millikin.
"What happens when you don't assign money to a category? It could be spent on anything," said Garry. "The little things that we spend money every day can add up."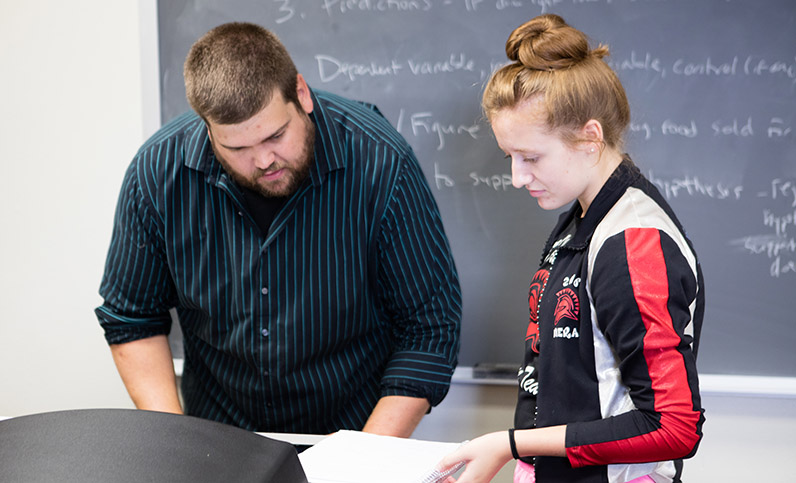 The EDGE program is divided into three parts. Part one involves the one-credit course prior to New Student Welcome Week. EDGE students are able to move into residence halls early and have meetings with CAPP staff. Part two is a one-credit fall semester course that involves continued academic support and activities with faculty, EDGE mentors and CAPP staff. Part three, a lot like part two, is a one-credit spring semester course that involves continued academic support and activities.
During the fall semester, the incoming students also take part in an advising workshop to learn what courses they need to take and attend study tables twice a week.
Hailey Stokes, a senior graphic design and biology double major from Huntley, Ill., is in her third year as a mentor and says it's important for new students not to get overloaded with work and activities during the year.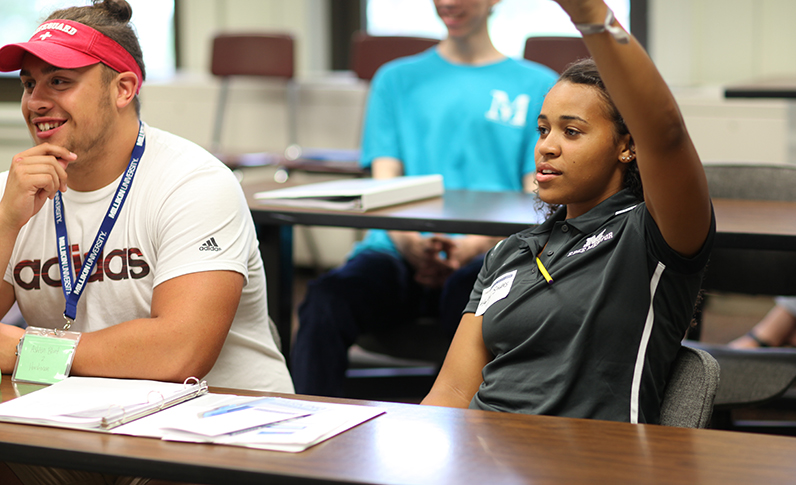 "Once the students get comfortable, there are so many things they can do on campus and then they become overworked," said Stokes. "You can do everything, just not at once. When I came to Millikin, I really felt like the EDGE mentors were here to help, and I was really successful during the EDGE program. I knew right away that I wanted to be a mentor."
Senior Morgan Timmons of Assumption, Ill., checks on students often to make sure they are keeping up with their academic work.
"The mentors are the first people freshmen meet on campus and in many ways, the mentors represent Millikin to freshmen. They introduce them to life on campus and they can make it a good experience," said Timmons.