Millikin takes top honors in annual Let's Keep Decatur and Macon County Bee-utiful contest
For the second year in a row, Millikin University took top honors in the annual Let's Keep Decatur and Macon County Bee-utiful contest hosted by the Beautify Decatur Coalition.
Millikin won 1st place in the Large Business category and received the Lowe's Best In Show Award. Winners were recognized during an awards ceremony on June 19. Awards were presented in three main categories – small, medium and large, based on the number of employees.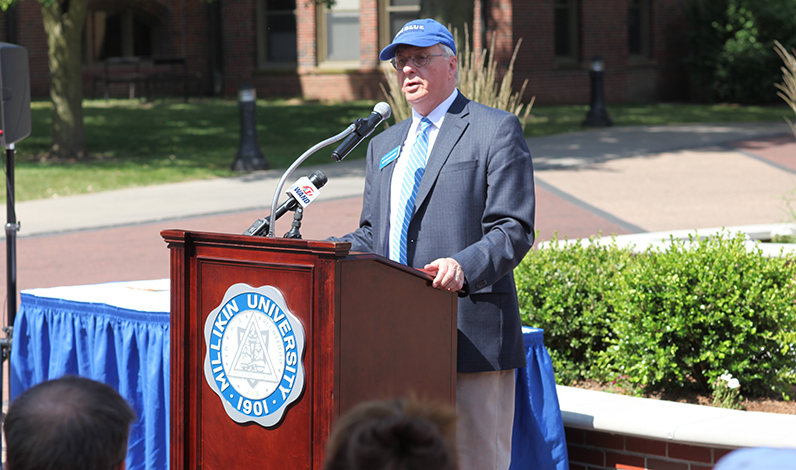 All winners received a trophy courtesy of Caterpillar Inc. and gift certificates from different businesses were presented to first, second and third place winners, respectively.
As noted by the Beautify Decatur Coalition, a business's 'curb appeal' sends a message to its customers and patrons. An attractive, clean environment tells its customers that the business owner cares about them and the larger Decatur community. The goal of the contest was to highlight businesses who have a welcoming presence and encourage all Decatur businesses to develop an attractive front to the public.
Jill Davis, co-chair of the Coalition noted that there were 110 businesses that were registered in the Decatur (Ill.) area for this year's competition, a record breaking number. Millikin President Dr. Patrick White was also in attendance for the awards ceremony.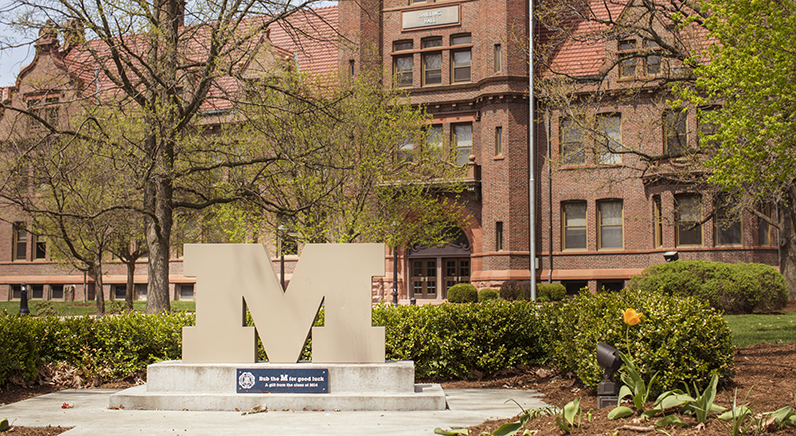 "We take immense pride in our job and ensuring that Millikin's campus stays beautiful," said Verneil Phillips '08, grounds manager at Millikin University. "By receiving these awards we know that our hard work has paid off."
The competition was judged by a set of three judges who visited each business to judge the landscape on a variety of aspects including: Keeping well-maintained landscaping; no litter around the entire perimeter; keeping a well-maintained façade and hardscape; and having an impressive overall first impression or impact.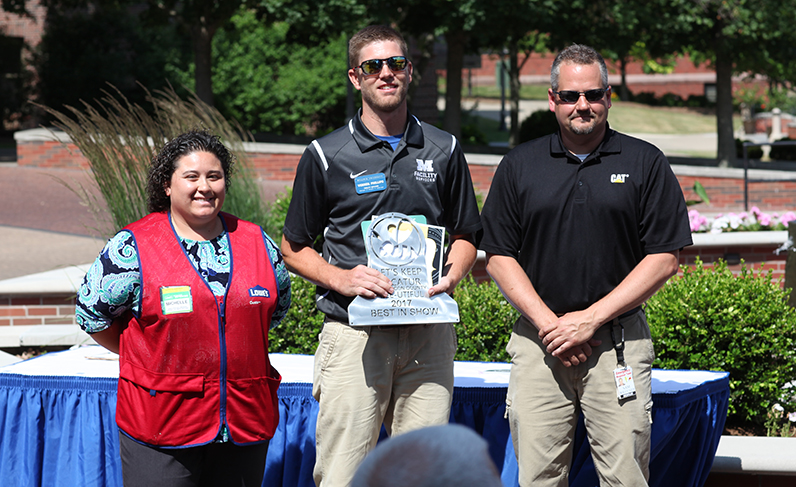 Both Davis and Phillips reiterated during the awards ceremony that the first and foremost priority of any business is keeping litter off of the ground.
"That first step is the gateway to creating an atmospheric landscape that will boost your business and reputation," said Davis.