Millikin academic departments donate supplies to Decatur-area hospitals
In light of the shortages of personal protective equipment (PPE) during the COVID-19 pandemic, the Millikin University Chemistry and Biology Departments as well as the School of Nursing donated supplies to HSHS St. Mary's Hospital and Decatur Memorial Hospital (DMH) in Decatur, Ill., on Wednesday, March 25.
The Chemistry Department donated approximately 50-60 boxes of nitrile gloves, with approximately 25-30 boxes going to DMH and 25-30 going to St. Mary's. Additionally, approximately 200 pairs of safety glasses, split evenly, were also sent to DMH and St. Mary's.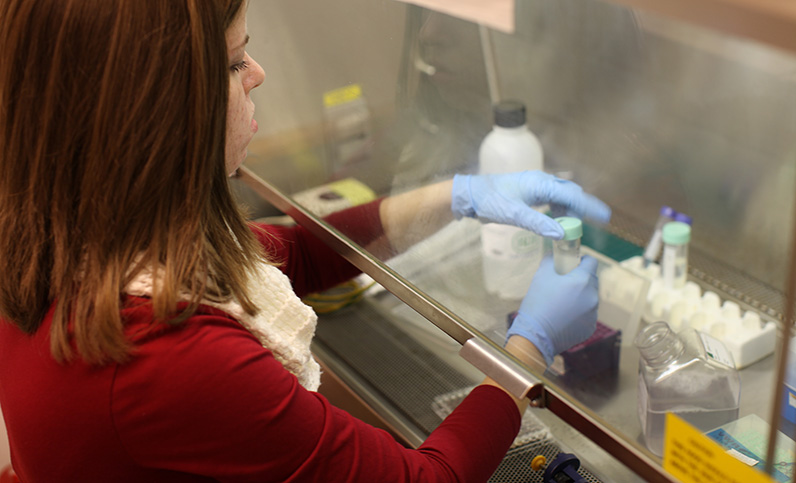 On Tuesday, March 24, Illinois Governor J.B. Pritzker made a statement about shortages of personal protective equipment during the pandemic. Governor Pritzker asked for surgery centers, veterinarians and others with unused PPE to donate during this time of need.
The Illinois Department of Public Health issued guidance meant to limit non-essential adult elective surgery, along with medical, surgical and dental procedures, to help ensure more PPE is available.
"Millikin University is very fortunate to have strong relationships with a variety of community organizations including DMH and St. Mary's," said Dr. Paris Barnes, professor of chemistry and chair of the Chemistry Department at Millikin. "Our biology and chemistry departments are glad that we can return their generosity during a time when resources at medical facilities are used quickly. We are thankful for our healthcare providers and all they do for our community and are happy to donate the personal protective equipment we had."
The Millikin School of Nursing also donated alcohol pads, gloves and some disposable gowns and masks to the hospitals.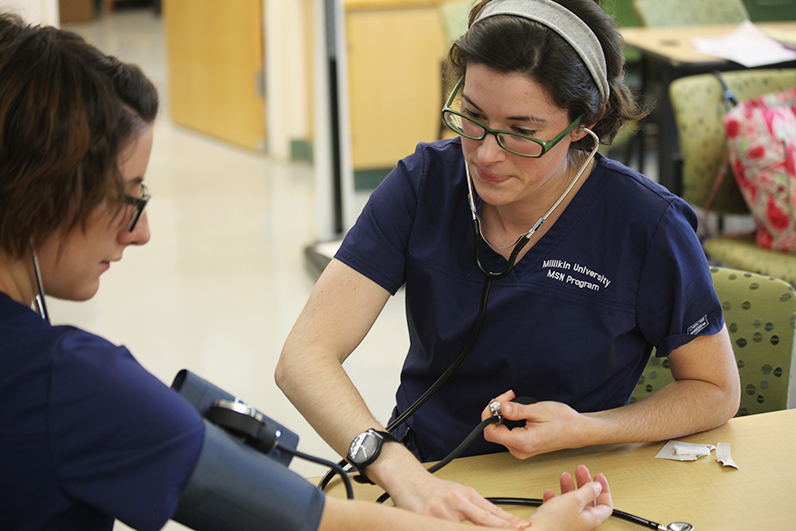 HSHS St. Mary's provides most of the supplies for Millikin School of Nursing Labs, especially any personal protective equipment, such as masks, gloves, gowns and more. Kris Williamson, supply chain facilitator-materials manager at St. Mary's, said the hospital staff "were so grateful" and thanked the Millikin School of Nursing for the donation.
Millikin University is committed to the health and wellness of our students, faculty, staff and community. We are continuing to closely monitor the COVID-19 outbreak (also known as Coronavirus) and are dedicating our efforts to furthering preventative measures and making decisions based upon the most up-to-date health information available from the Centers for Disease Control and Prevention, the Illinois Department of Public Health and the Macon County Health Department. Please rest assured that the continued safety and well-being of the Millikin campus community is our top priority and that intentional action is being taken to ensure that safety.
Frequently asked questions and the corresponding answers can be found at millikin.edu/health/coronavirus-and-covid-19/faqs. Please check communications on the Millikin web page millikin.edu/covid19 often for the latest updates on our response.