In an effort to raise awareness and improve health behaviors of its enrolled population, Crossing Healthcare in Decatur, Ill., reached out to nursing and communication students at Millikin University to help spread the message about specific health problems.
Students from Millikin's School of Nursing and its Communication Department teamed up with Crossing Healthcare employees to develop campaigns for six of Decatur's biggest health problems – opioid dependency, childhood obesity, overall obesity, diabetes, sexually transmitted infection rates (STI) and cervical cancer.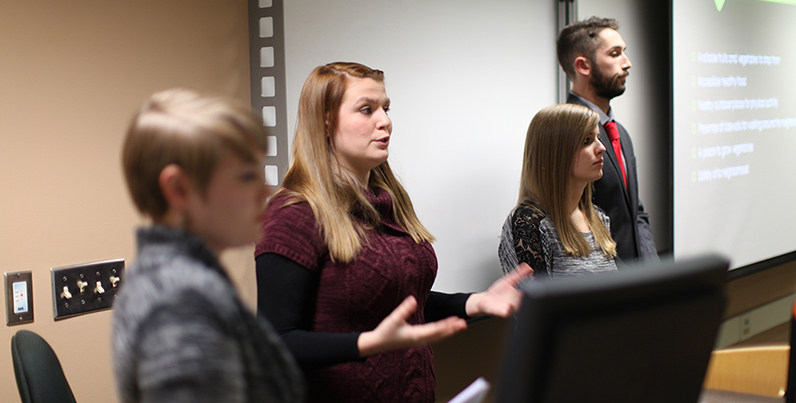 The six design teams included students from the Communication Department, nursing students and a Crossing professional. The teams designed novel social media campaigns, identified client segments and crafted targeted messaging using a variety of digital and other formats.
The students researched data related to health behavior indicators reported by the Youth Risk Behavior Surveillance System, the Behavioral Risk Factor Surveillance System, the Robert Woods Johnson Population Health Institute, as well as other health center databases.
The teams recently pitched their social media campaigns to Crossing Healthcare on Dec. 5.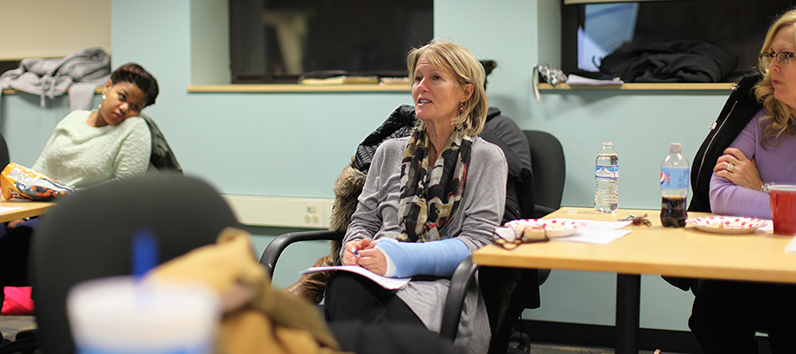 In a recent interview with the Herald & Review, Dr. Jo Carter, associate professor of nursing at Millikin said, "Our students gain experience, and for the professionals, they get the fresh perspective of the students, who aren't grounded in the way things have always been. They can look at a problem or an issue and bring a new attitude towards it, and that's valuable."
Millikin Assistant Professor of Communication Amy Delaney said that Crossing Healthcare was able to provide information on messaging that worked and hadn't worked. "Instead of reinventing the wheel and starting over, the students tried to build and improve what's already out there," Delaney said.
"This was an opportunity to help Crossing professionals who may not ordinarily think in this way," Dr. Carter said. "The nice thing about involving students is that combined with the expertise of faculty and the experience of health professionals – it's a great collaboration that's led to some great campaigns."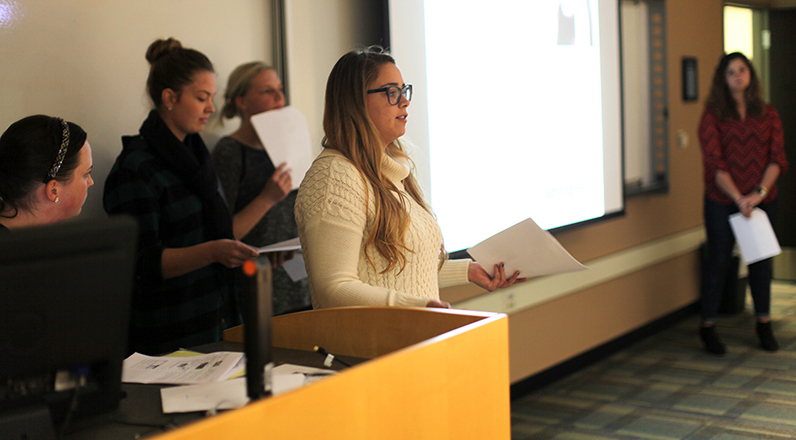 Millikin communication students learned about some of the health issues facing the local community from the nursing students while the communication students taught the nursing students about motivational theories and modifying behaviors.
Katherine Strompolis, a senior nursing major from Decatur, Ill., was part of a team that crafted a social media campaign called "fueling your plate" to help parents curb childhood obesity before it starts.
"We had to learn how to collaborate, and that's important especially in terms of nursing practice," Strompolis said. "It's a learning experience for us in addition to helping the community."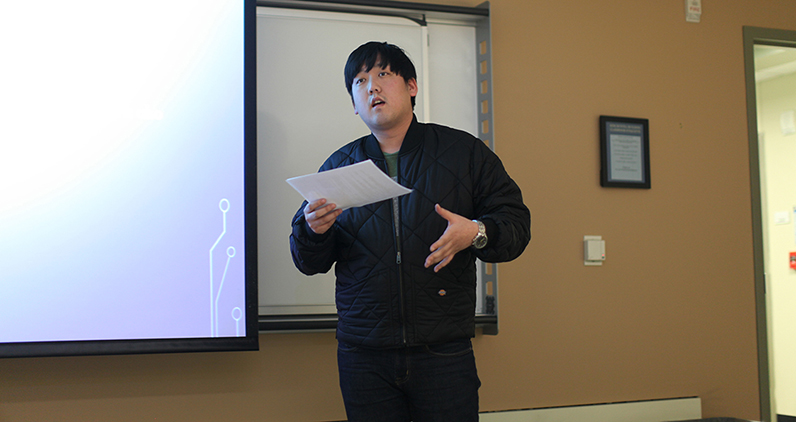 Crossing Healthcare is a federally-qualified community care center that provides prenatal, pediatric, adult and senior citizen health care to its enrolled population of impoverished clients. Senior undergraduate nursing students from Millikin have, over the years, assumed the student roles of clinic nurse, health educator and health coach; all supervised by Millikin faculty and clinic staff.
Recent Millikin nursing graduate Cassidy Kingery, from Heyworth, Ill., said her team developed a campaign that encouraged being tested for STIs.
"I feel like this experience gave us a better insight into how devastating some of the determinants of health can be. It opened my eyes," Kingery said.