Millikin delivers over 5,000 pounds of food for WSOY Community Food Drive
WSOY's 16th Annual Community Food Drive to help stock local food pantries was held on Oct. 6 at the Airport Plaza Kroger in Decatur, Ill. Last year, over 1.4 million pounds of food was collected and over 7.8 million pounds of food has been collected over the last 15 years.
Millikin University collected over 5,000 pounds of food for this year's drive, which was delivered by Millikin President Dr. Patrick White and Millikin students on the morning of Oct. 6.
"This is a big achievement for all of us in the Millikin community," Dr. White said. "All of us unloaded the vans, knowing we represented the generosity and thoughtfulness of so many Millikin faculty, staff and students."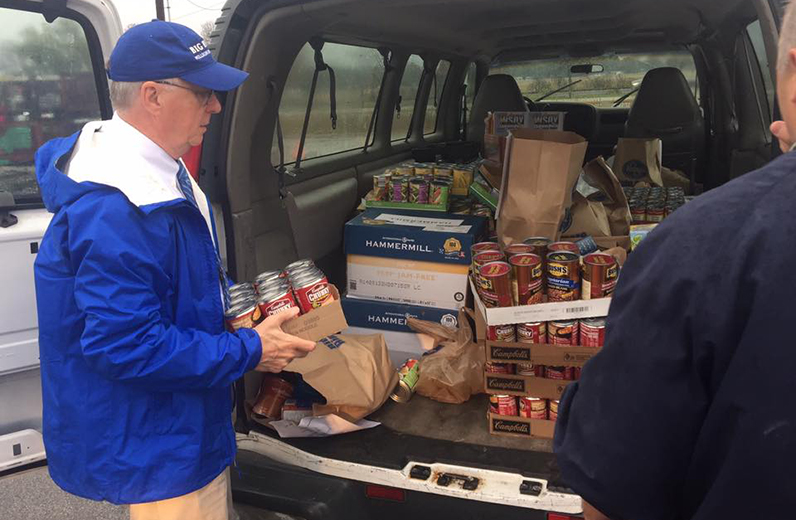 Photo courtesy of NowDecatur WSOY
Millikin students Cathy Lebryk, a senior athletic training major from Munster, Ind., and Angie Bravo, a junior human services major from Tinley Park, Ill., joined President White on WSOY radio to talk about their commitment to serving the Decatur community.
"Our Millikin family once again displayed our generous spirit and our stewardship of the local community," Dr. White said.
During this year's collection of food items, Millikin saw increased engagement by sororities and fraternities on campus as well as Athletics. This year, Millikin student-athletes adopted the community food drive as a special focus for their service to the Decatur community, collecting 1,048 food items.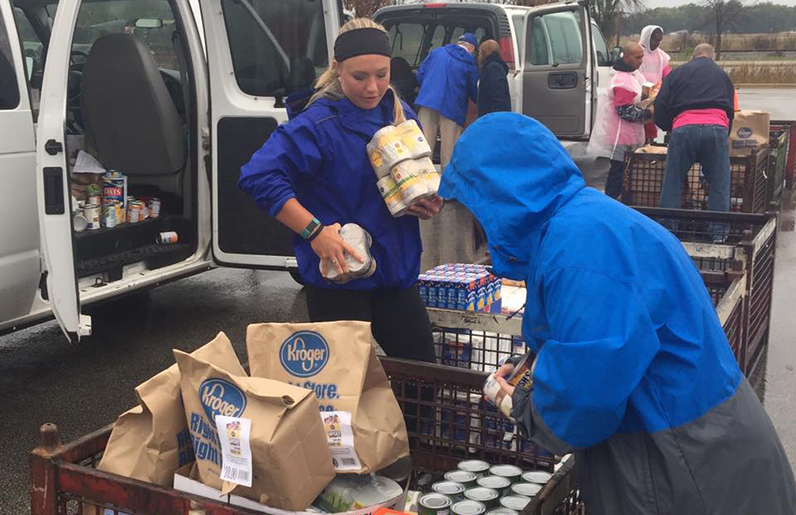 Photo courtesy of NowDecatur WSOY
"At the heart of Performance Learning at Millikin is our putting into practice our mission values on campus and off, in class and out," Dr. White said. "Our participation in the WSOY Community Food Drive is an outward sign of our practice of 'democratic citizenship in a global environment' and our enacting of a 'personal life of meaning and value.'"
Dr. White noted, "Once again we have shown that Millikin University is a caring community of students and scholars living out our Millikin values, and what is more important, we have made a difference in our community."