Album produced by Millikin student-run label First Step Records
Amy Catron, principal cellist for the Millikin-Decatur Symphony Orchestra (MDSO) and adjunct faculty member for the School of Music at Millikin University, has released a compilation of work produced by First Step Records, a Millikin student-run record label, titled "Particles and Prayer."
Catron describes the cello as one of the most versatile instruments, and she has established herself as one of the leading performers of her generation.
Catron received a Global Music Award Silver Medal in March 2019 under the category of "Original Works for Cello." Established in 2011, the Global Music Awards is a well-known international music competition celebrating independent musicians. Past winners include jazz bassist Esperanza Spalding, blues rock band Alabama Shakes and singer Sara Bareilles.
For the Global Music Awards, Catron submitted a compilation of projects she did over the past three to four years. Among those projects was a world premiere of "Particle I" written by Robert Chumbley. "Particle I," "Particle II" and "Prayer" are all featured on the new album.
"I did the recording 'Particle I' at Millitrax Studios with Millikin alum Megan Peterson ('17) who helped produce the track," said Catron. "Another piece of the compilation was 'Particle II' by Robert Chumbley who wrote the song for me and for the Millikin Symphonic Wind Ensemble after we premiered 'Particle I.' It was a big Millikin project that encompassed the Wind Ensemble and students."​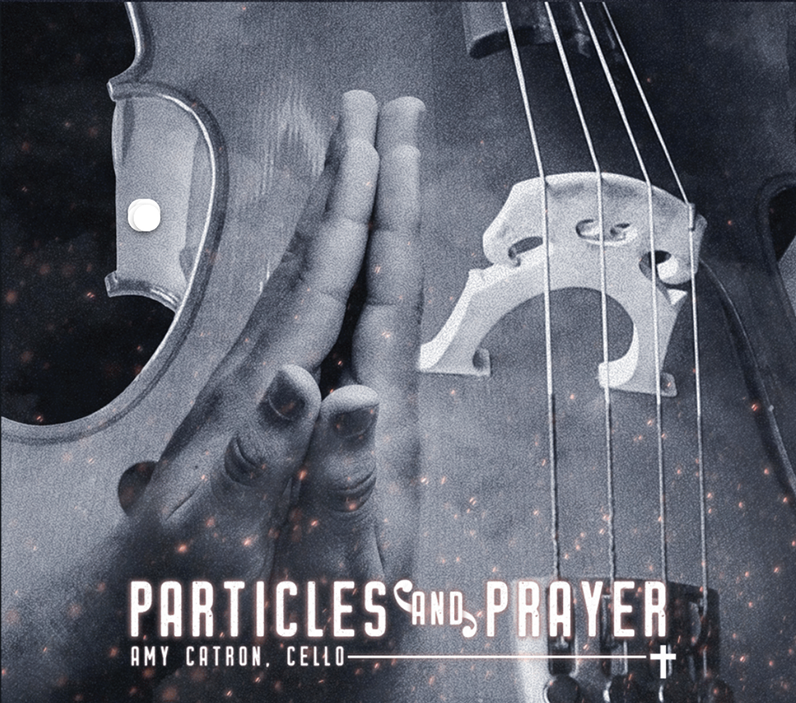 Millikin students were in charge of recording, mixing and mastering the pieces featured on the album. Catron reached out to First Step Records to finalize the distribution of the product working with a company called Disc Makers, one of the world's largest CD, DVD and Blu-ray manufacturers for independent musicians, filmmakers and businesses.
Senior music business major Rebecca Mendenhall, of Palestine, Ill., was in charge of hiring a graphic designer as well as coordinating communications between the artist, designer and production services of Disc Makers.
"When Professor Catron first came to us with the idea of First Step Records producing the CD, I thought it would be a great project to take on to gain experience and to truly engage in Performance Learning in a way that Millikin University envisioned," said Mendenhall. "There have been hurdles that we had to overcome, and as we did, it was a learning experience for everyone involved."
The album is available at firststeprecords.bigcartel.com.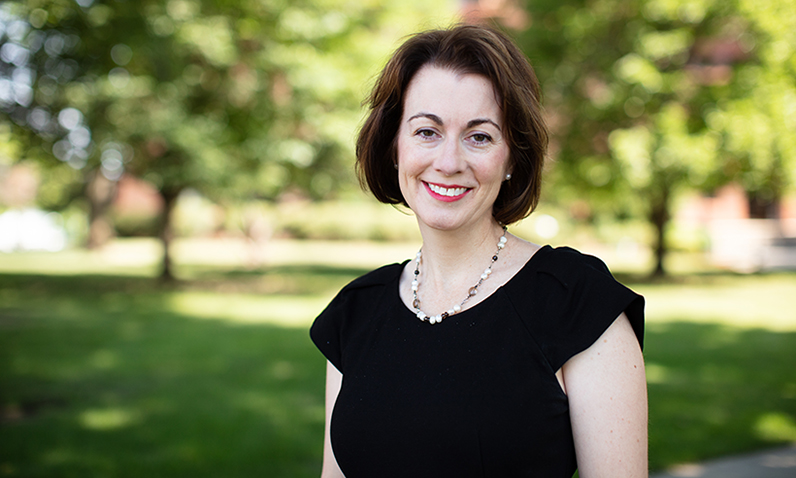 Catron has toured and recorded extensively as a soloist, as well as in chamber and orchestral settings throughout the United States, Europe and China. She has appeared as a soloist with Sinfonia da Camera, Baroque Artists of Champaign-Urbana (BACH), Charlotte Symphony in Florida, Illinois Symphony Chamber Orchestra, Millikin Symphonic Wind Ensemble and the Millikin-Decatur Symphony Orchestra.
As a solo and chamber musician, Catron tackles repertoire spreading from the Renaissance Era to contemporaneity. She is also an avid promoter of new music, having performed and premièred many works by living composers, including Robert Chumbley, Michael Schelle, Peter Michalove and Carlos Carillo. She also appears internationally as a chamber musician.
Catron studied at the Eastman School of Music in Rochester, N.Y., and the University of Akron in Ohio. She has also advanced her studies at music festivals and in masterclass sessions with Paul Katz, Yehuda Hanani, Carter Brey and with the Cleveland and Kronos Quartets.