MU student organizations, athletics, faculty and staff come together to support community
Millikin University has had a long tradition of success when it comes to collecting food items to support the annual WSOY Community Food Drive in Decatur, Ill. The Food Drive helps as many food banks as possible by encouraging the local community to give canned non-perishable goods or monetary donations. Last year, over 1.52 million pounds of food was collected.
Each year, Millikin University sets its own collection goal to gather and donate for the drive – this year's goal was 5,555 pounds of canned food items. With support from student organizations, the Athletics Department, faculty and staff, Millikin surpassed its goal by collecting 7,234 pounds of food donations.​
Millikin's efforts played a big role in helping the 17th WSOY Community Food Drive reach its goal of raising 1.5 million pounds of food for area social service agencies and local food pantries on Oct. 5. The final total of 1,503,052 pounds of food brought the total amount raised in the history of the Food Drive to nearly 11 million pounds.
"Over the weeks of the drive, when there were so many demands on Millikin's interest and philanthropy, the Millikin family once again displayed its generous spirit and stewardship of the local community," said Millikin President Dr. Patrick E. White. "This year saw increased engagement by sororities and fraternities on campus and Millikin athletic teams."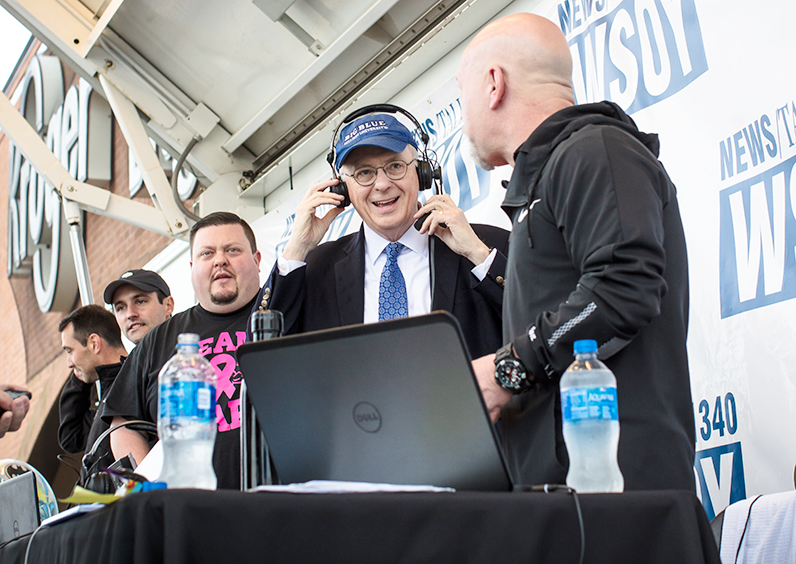 Among those from the Millikin community who contributed was the Student Athlete Advisory Committee (SAAC) which organized a food drive effort that resulted in the collection of over 700 pounds of food. On Sept. 27, Millikin student-athletes gathered at Frank M. Lindsay Field on Millikin's campus to load food items into a van.
"We hope the participation from the students during the collection drive serves as a lesson that they can make a difference within the community long after they leave Millikin," said Katie Tenboer, co-head softball coach at Millikin.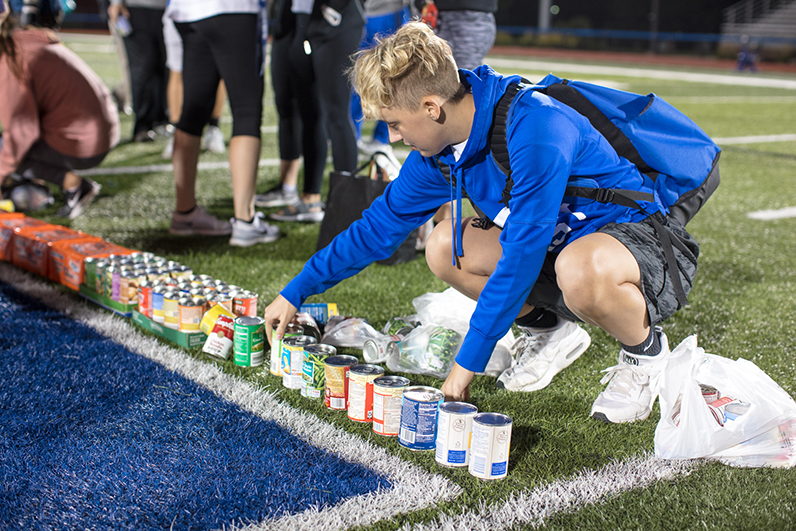 Millikin student Maggie Comerford, a senior from Decatur, said, "I've known about the food drive since I was a student at Meridian High School in Macon (Ill.). It doesn't take much to get myself and other student-athletes ready to give back when we're needed. Community members are pretty active with Millikin and are always giving back to Millikin. It just seems natural to give back to our community as well."
Millikin Greek Life students adopted the community food drive as a special focus for their service to the Decatur community this year, bringing in over 2,500 pounds of food through their joint efforts and individual chapter efforts. Aramark also contributed over 1,300 pounds of food items this year.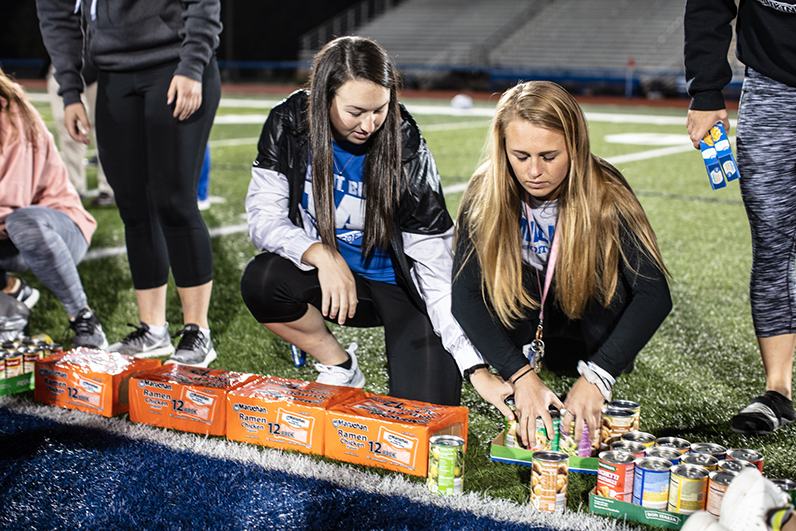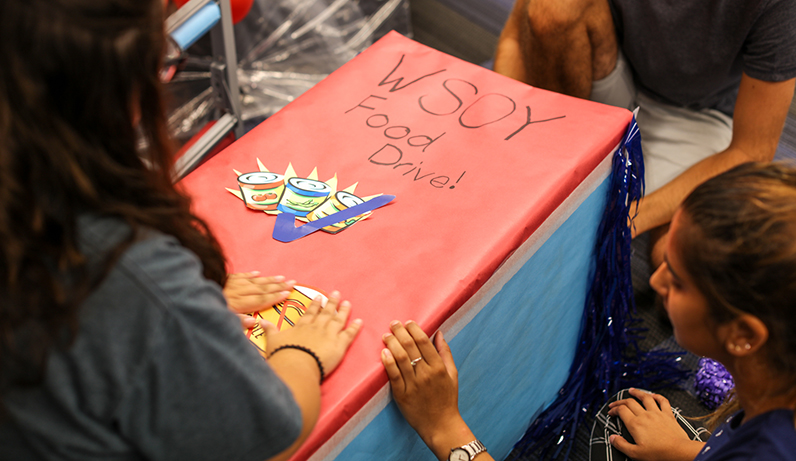 President White noted, "At the heart of Performance Learning at Millikin is our putting into practice our mission values on campus and off, in class and out. Millikin's participation in the WSOY Community Food Drive is an outward sign of our practice of democratic citizenship in a global environment and our enacting of a personal life of meaning and value."