Annual event benefits local not-for-profit
"The things that we do in the community wouldn't be possible without people like you contributing your times, talents and funds to such a worthy cause," said Cindy Jackson, operations manager of The Good Samaritan Inn, as she addressed a crowd-filled banquet room in the University Commons on the evening of Nov. 22 on Millikin University's campus.
Jackson was among the many attendees on Nov. 22 who celebrated the artistic creations of Millikin art students and alumni during the University's annual Empty Chili Bowl fundraiser.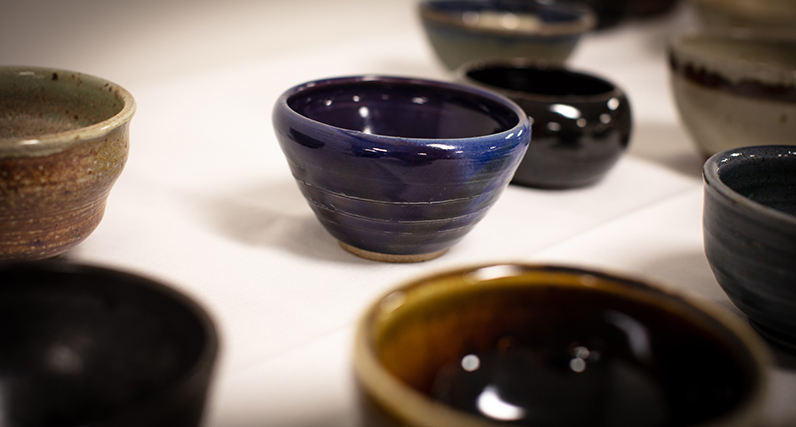 Led by Jennifer Holt, assistant professor of art, students from Millikin's Art Department spent the fall semester handcrafting chili bowls that were sold at the fundraiser to support the programs of The Good Samaritan Inn, a local not-for-profit organization in Decatur, Ill.
In 2018, it took just 30 minutes to sell 150 bowls, and because of that overwhelming success, Holt and her students, along with a handful of alumni, created over 240 chili bowls for this year's event.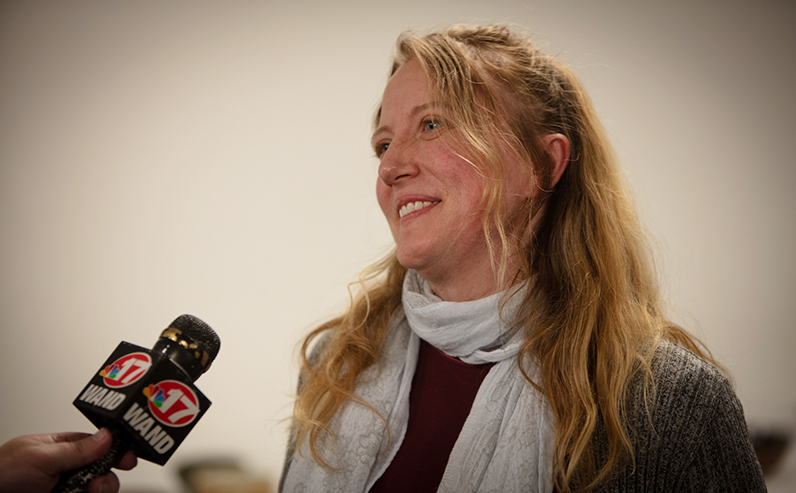 "I'm always very surprised by the turnout – it's very gratifying and it's really great for the students to see it all come together," said Holt. "Last year we made 150 bowls – it was great to have the alumni pitch in."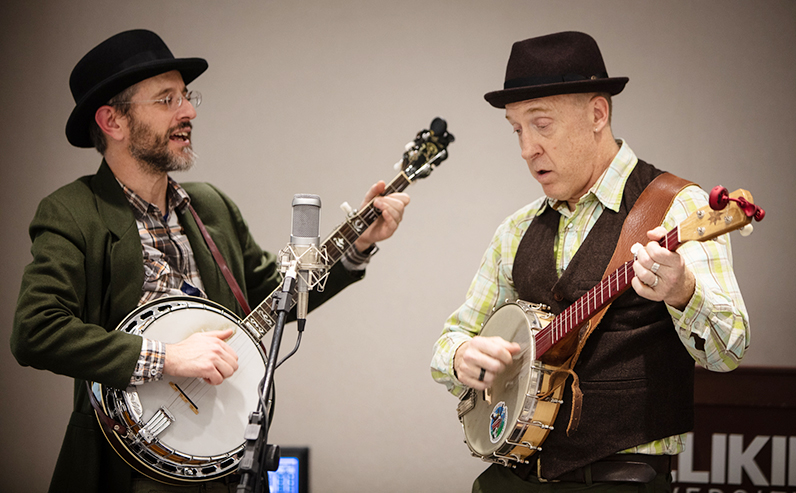 Holt added, "It's rewarding to know that our students are putting out great work and strong craftsmanship. They are definitely 'makers.' They work with their hands and they pay attention to detail."
The event featured live music from The Red Wheelbarrows as regular and vegetarian chili, drinks and dessert were provided.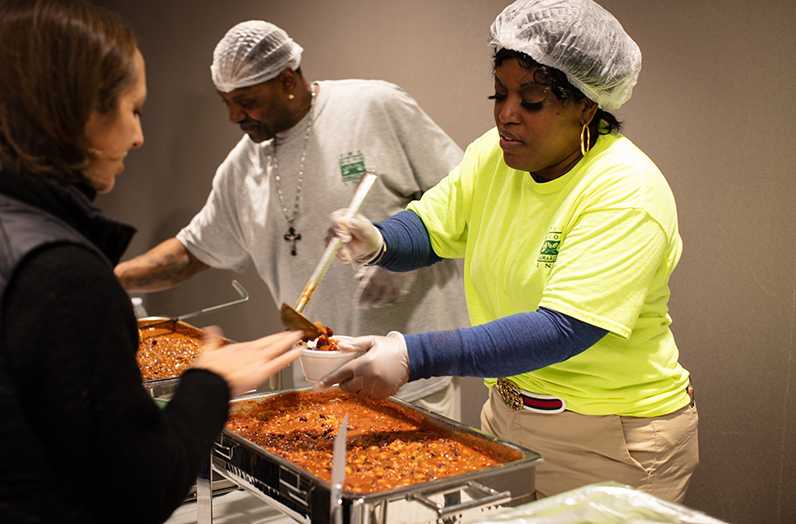 Margaret Luckenbill, a junior art therapy major from Forsyth, Ill., was among the students who created the chili bowls. She specializes in ceramics and says the fundraiser is an event "by the community, for the community."
"Between myself, students and alumni, this is an event that took a community to make happen and that makes me proud to be a Millikin student," said Luckenbill. "This is two hundred hours of work on top of being a full-time student."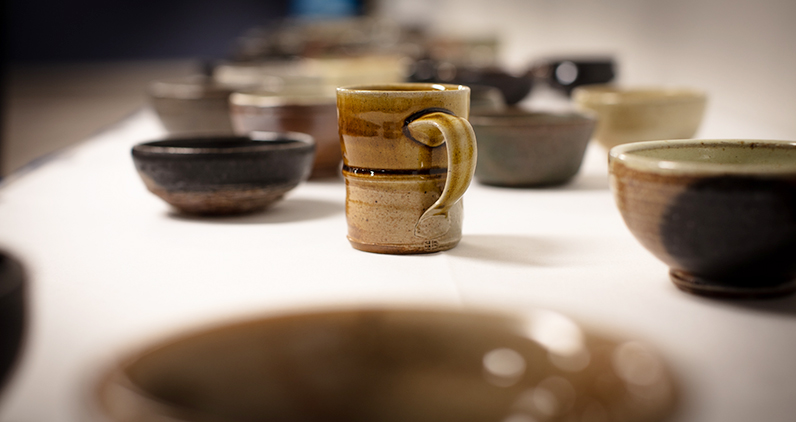 Luckenbill is a transfer student and says she's learned the most by working side-by-side with Professor Holt. "I'm learning not only how to get better, but I'm learning difficult lessons about myself," she said. "I see my professors five days a week and if it wasn't for that constant interaction I don't think I would be able to be where I'm at right now."
For more than 35 years, The Good Samaritan Inn has been serving the greater Decatur community by improving the lives of economically disadvantaged neighbors through daily nourishment, life skills education and job training programs.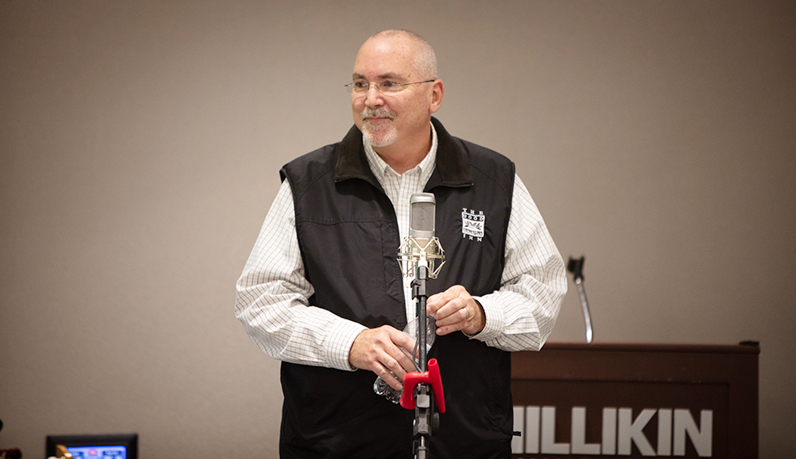 Rev. Dr. Stacey Brohard, executive director of The Good Samaritan Inn, says the event is a "sweet spot in life that you want to savor." The 2019 Empty Chili Bowl fundraiser was a memorable one for Brohard as he announced his retirement in November after serving seven years as executive director of the Inn.
"With some creativity – Jennifer (Holt), students and alumni of the Millikin Art Department created one hundred extra bowls for this year's event – that's amazing," said Brohard. "If you look at the quality of craftsmanship in the bowls, they outdid themselves this year. We are so thankful for the support from the community."