Little Dreamers education program goes beyond Acting
In spring 2019, theatre administration major Maya Dougherty was trying to earn a spot on the leadership team for the Millikin University student-run venture, Pipe Dreams Studio Theatre. Going into her interview, she knew she had some great ideas, but felt that none of the positions truly fit to her strengths.
"When I was talking about different ideas in my interview, I was talking about getting a group of kids together and letting them kind of create their own new play," said Dougherty, a senior from Oswego, Ill.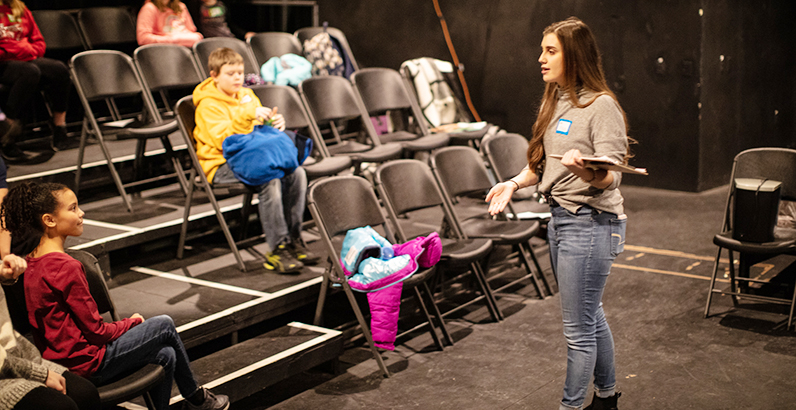 Little did she know that Pipe Dreams was always interested in wanting to start an education program, and with Dougherty's passion for the project, she was on her way to making it happen.
In collaboration with Macon County 4-H, an organization that focuses on helping children build leadership skills and connect with new friends, Dougherty was able to create the Little Dreamers education program. The program teaches students theatre basics, ensemble and is an outlet for creativity.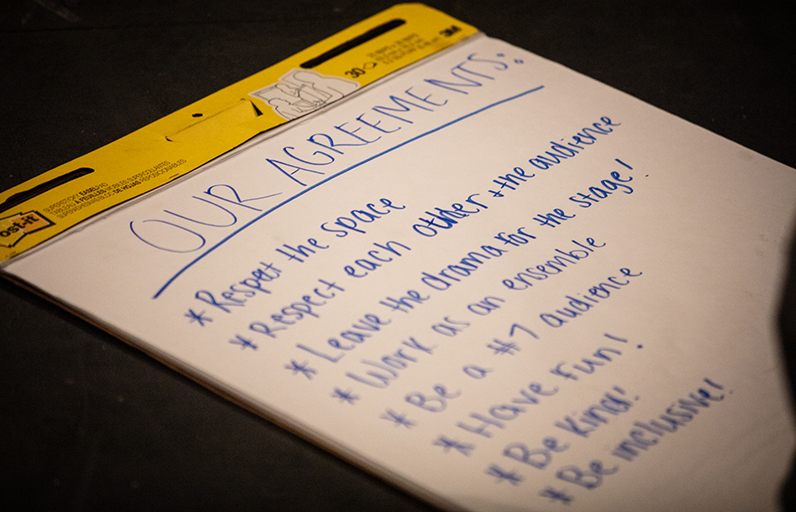 "The kids get to create their own characters, draw what they look like and come up with how they act," said Dougherty. "Then a student playwright puts each kid's characters and ideas into a play which they perform at the end of the session."
Not only do the students get to try their hand with acting, Dougherty made it a priority that the students also learn about other aspects of theatre.
"When you first get introduced to theatre, only acting is really touched on," Dougherty said. "No one really asks if you would rather work on costumes or stage managing. I didn't even know what a stage manager was until I got to college."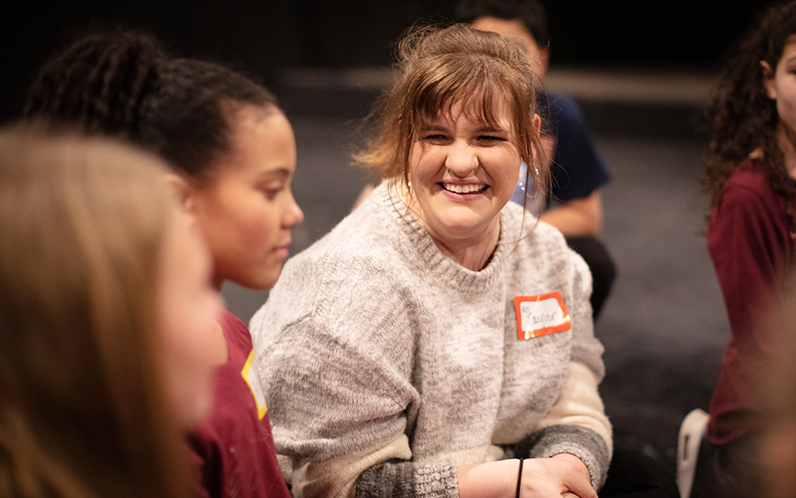 The Little Dreamers program started its first session of the semester on Feb. 10. The program goes for six weeks with sessions on Mondays and Wednesdays. The students' interest and excitement is what keeps them coming back for more which is helping build the program.
Dougherty will be graduating this spring, but before she does, she plans to enjoy her time with the students while she can and then pass the program on for other Millikin students to continue Little Dreamers.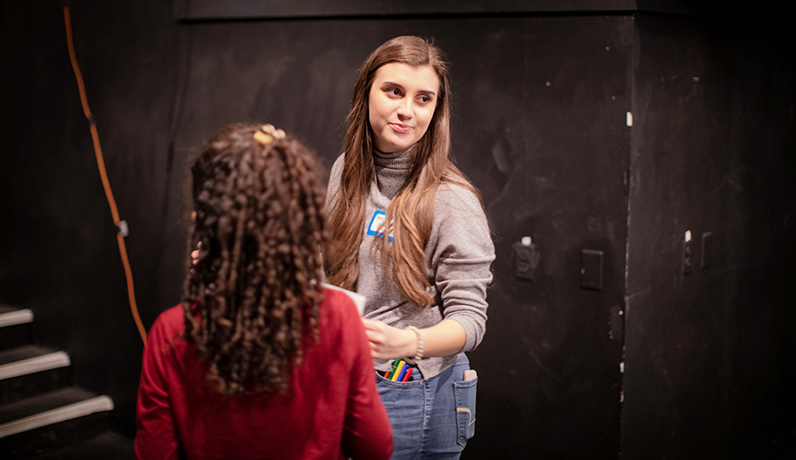 "To see that I'm helping foster an incredibly important experience is so rewarding and exciting. I love that I get to have a small impact on the community during my time at Millikin," said Dougherty.