MU career counselor offers advice for entry-level job-hunting
Graduation is right around the corner and the Class of 2018 is gearing up to embark on a competitive job market. In a recent article and study from WalletHub, the finance website released its report on the 2018 Best and Worst Entry-Level Jobs after comparing 109 entry-level positions based on 13 key metrics in the first-timer employment landscape.
The data set ranged from median starting salary to projected job growth by 2026 to median tenure with an employer.
"What many job-market entrants ultimately seek is a career, not just a job. They want the attractive combination of a high starting salary and high growth for compensation and responsibility," the finance website stated. "They also want stability while doing what they love. The question is how to go about obtaining such things in this über-competitive job market."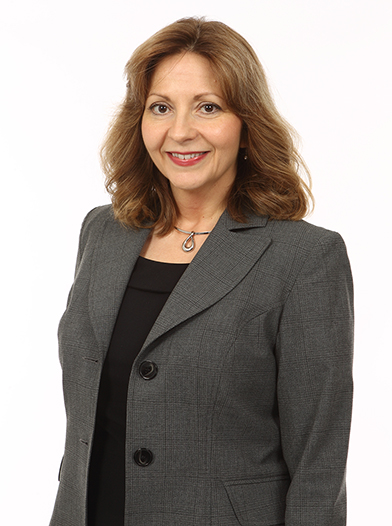 The website also reached out to career counselors for tips to help young people make the best possible career decisions. Among the counselors was Pam Folger, director of the Career Center at Millikin University.
"I would advise job seekers to look for wording about professional development, mentoring and other growth opportunities that would indicate whether or not the job has career-building potential or is a dead end," said Folger. "Explore the company's website thoroughly to learn everything you can, including the values/vision/mission statement. Also search the web for info on the company (Glassdoor, LinkedIn, etc.). By doing your homework, you should be able to gauge how serious the company is about developing its workforce."
In reference to how long a new graduate should stay in an entry-level position, Folger said, "While changing jobs after a short tenure has become the norm for millennials, there is no right timeline to how long a new graduate should stay in a job. It is important to consider several factors before making a decision, including things such as why you might want to leave."
Folger added, "If the job is not challenging and you do not feel that you are contributing or growing professionally, then it may be time to leave. If the work environment is toxic or you truly don't enjoy your job, for whatever reason, moving on may be necessary. Studies tell us that the best way to increase your salary is by changing jobs, but this needs to be tempered with making sure you are ready for the next challenge and not just job hopping."
Folger also provided advice for young people choosing between an unpaid or low-paid opportunity in their preferred industry versus a job with a higher starting salary.
"There is no one right answer to this question. I think it is important to not only think strategically about your career and the long-term implications of choices, but to also consider your passions and purpose," said Folger. "The ultimate goal is to be doing something that brings you joy, so if that means the unpaid or low-paid opportunity, then it may be the right choice for you, as long as it is truly a career-building experience. But if a higher salary is important, perhaps life circumstances come into play (e.g., your ability to pay back any student loans), then you may want to take the job with the higher salary. It all comes down to what is important to the person."
Folger noted, "Career trajectories are not a straight line, and there is no one right way to get where you want to be. And truth be told, most of us will change where we want to be anyway. Having a plan, albeit a flexible plan, to guide you and keep you moving forward in your career journey will pay off in the long run."