Can't Help Falling in Love: A Benefit for Dove, Inc.
For as long as he can remember, Dr. Justin John Moniz has been using music as a vehicle for conversation – an opportunity for social impact. In his second year as Millikin University's coordinator of vocal studies, Moniz is now challenging his students to do the same.
On Sunday, Feb. 3, the vocal studio of Dr. Moniz, titled StudioJJM, will present an original cabaret entitled "Can't Help Falling in Love." The cabaret will feature two performances at 7 and 9:30 p.m. in Kaeuper Hall, inside Perkinson Music Center, on Millikin University's campus.
The program will feature 20 undergraduate music and theatre students, sharing individual stories about the unique power and challenges of love. The cabaret was carefully programmed to include stories of love in all forms – pieces with the word 'love' in the title, and not just songs about love. The program includes solos, duets and trios from hit musicals including "The Color Purple," "Side Show," "Brigadoon," "All Shook Up" and "Purlie," among many others.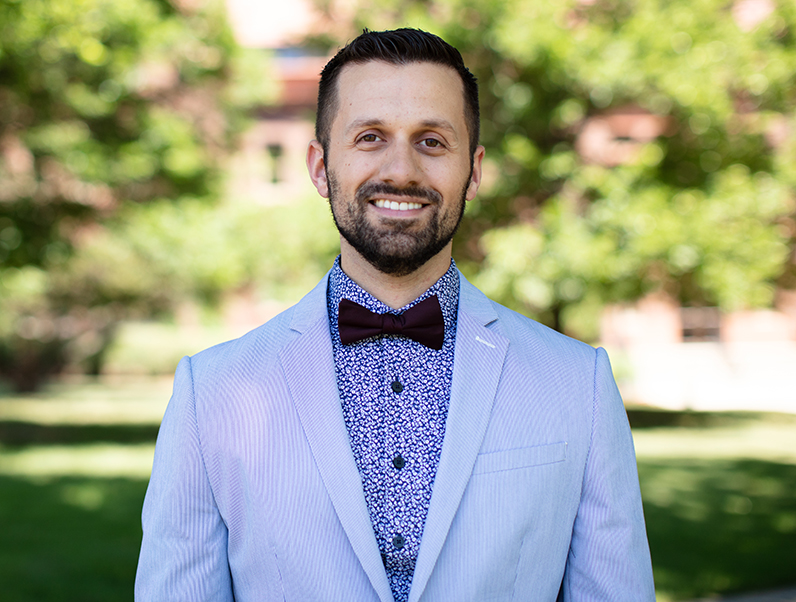 "The studio has been rehearsing this program since August and we're very eager to get it on its feet and share these powerful stories with our community," said Moniz. "So often, love has such a positive connotation. Sadly, that's not always the reality. There is good love, bad love, and of course, the unhealthy kind of love. Through our programming, we have ventured to shed light on much of the good, but to also bring awareness to the type of love that results in more problematic situations – those of ongoing violence and domestic abuse."
The cabaret on Feb. 3 will serve as a fundraiser with all proceeds to support Dove, Inc., a Decatur-based (Ill.) social service agency, serving people in central Illinois. The organization is a coalition of religious organizations, volunteers and advocates that seek to coordinate efforts to address unmet human needs and social injustices. Dove works for justice, equality, and understanding among all people.
"Dove's Domestic Violence Program offers a number of services including use of a residential shelter, counseling, legal advocacy, aid for children and a number of community education initiatives," said Moniz. "We have chosen to use this musical event as a vehicle for conversation – to raise awareness and support for a local cause which we feel passionately about. I personally believe in empowering artists to use their voice to tell a story, inspire a cause, raise awareness and make a difference. This is what it's all about. It's who we are. It's Millikin. And it's undeniably Performance Learning in its grandest form."
Following the 7 p.m. performance, select members of the studio, campus community and Dove's Domestic Violence Program director, Teri Ducy, will participate in a talk back session moderated by Dr. Moniz. Attendees will have the opportunity to engage in an important discussion surrounding the issue of domestic violence.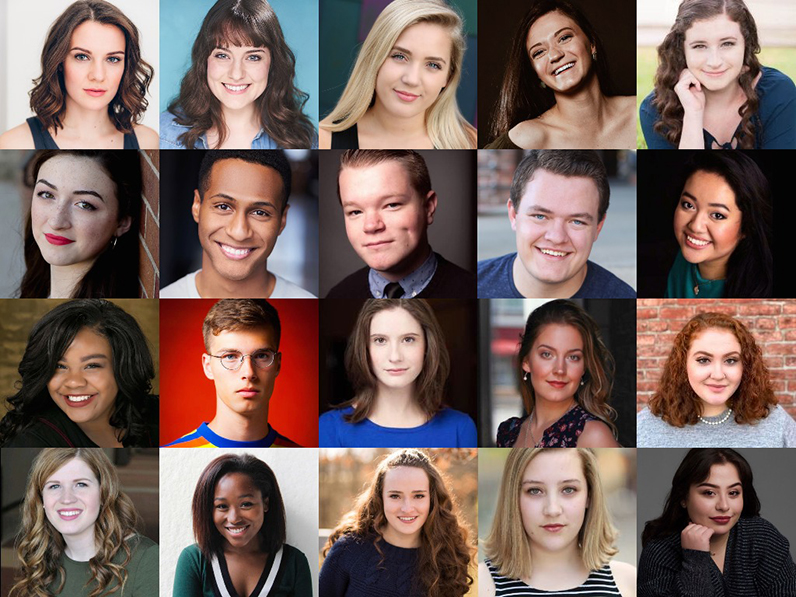 "Domestic violence is a pattern of behaviors used by one partner to maintain power and control over another in an intimate relationship. These relationships include dating relationships, past or present, married, separated or divorced couples, parent-child relationships, couples living together or separately, gay and lesbian relationships," says Ducy. "Domestic violence is a crime and it is important that one is able to identify signs of abusive behavior when seeking a healthy relationship."
Millikin students who will be performing on Feb. 3 include:
Cecilia Antonelle, a first-year student from Holtsville, N.Y.
Patricia Bales, a senior from Martinsville, Ind.
Nicole Barth, a senior from Morton, Ill.
Shelby Barros, a senior from Raleigh, N.C.
Kiana Beverly, a junior from Oak Park, Ill.
Paige Boomer, a junior from Overland Park, Kan.
Jorie Clark, a sophomore from Springfield, Ill.
Piper Charlton, a sophomore from Philadelphia, Pa.
Kylie Deeds, a sophomore from Yukon, Okla.
Sami Dickerson, a sophomore from Round Rock, Texas
Maura Fawley, a junior from Carbondale, Colo.
Rhealee Fernandez, a sophomore from Aurora, Ill.
Thomas Ferro, a sophomore from Mundelein, Ill.
Aly Gabriel, a sophomore from Edwardsville, Ill.
Chloe Hayes, a first-year student from Brazil, Ind.
Will Koski, a sophomore from Bloomington-Normal, Ill.
Dalton Krum, a sophomore from Mount Pleasant, Iowa
Nate Lee, a senior from Winfield, Kan.
Sarah Obert, a sophomore from Oswego, Ill.
Cydney Washington, a first-year student from Oswego.
The performance will be led from the piano by Dr. Justin John Moniz, and accompanied by a small rhythm section comprised of Millikin University School of Music faculty.
The mission of the Millikin University School of Music is to develop the whole musician – artistically, intellectually, technically – through the integration of theory and practice in an environment where students become active learners through their relationships with faculty, who themselves continue to grow as artists, scholars, and teachers.