Dr. Mark Munoz recognized for publication on globalization
Dr. J. Mark Munoz, professor of international business at Millikin University, was awarded the 2018 Academy for Global Business Advancement (AGBA) International Book Award for his publication titled "The Unglobals." Munoz was recognized at the AGBA's 15th Annual World Congress held at the National Institute of Development Administration in Bangkok, Thailand on July 3.
"I am excited and honored to have received the Academy for Global Business Advancement International Book Award," said Munoz. "AGBA is an organization comprised of thought leaders and experts in the field of global business. Recognition from this prestigious group has added much credibility to my research. I am very pleased to learn that in some way my work has helped advance global business thinking."
Munoz's book was recognized as an outstanding contribution to the advancement of academic and business research, international understanding, and the enhancement of the practice of global business.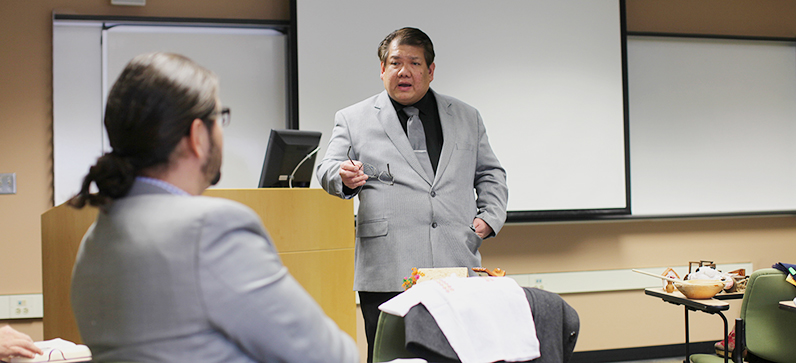 During his sabbatical leave in 2017, Munoz did some research to try to uncover reasons behind the changes happening globally. For instance, there has been a rise in economic nationalism and protectionist standpoints among countries. Munoz says individuals are starting to embrace off-the-grid and minimalist lifestyles. This led him to authoring "The Unglobals" which offers fresh ideas and aims to get a conversation going and find solution pathways to personal and organizational success. The book, published by Anthem Press, also offers fictional but plausible stories of individuals who have detached themselves from the globalized world.
"In the course of my research I eventually realized that many individuals are unhappy with globalization," said Munoz. "It dawned upon me that global citizens can't change the course of globalization, but they can change their personal attitude and relationship with globalization. The premise of the book is that one can find happiness on a global stage by redefining his or her relationship with globalization."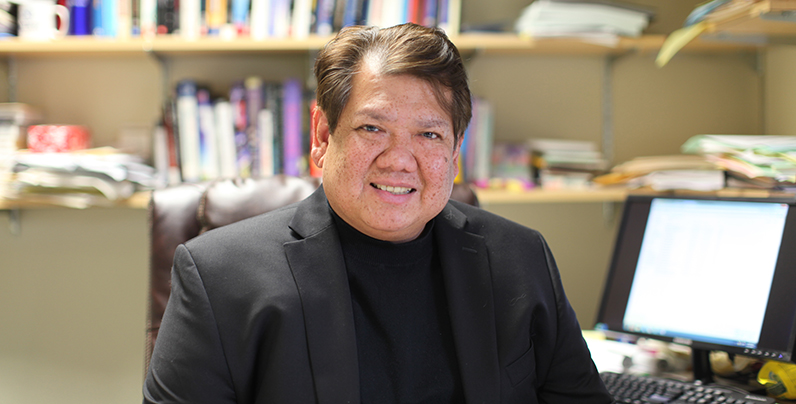 Munoz says he wrote the book to help the global community understand that there are several available lifestyle choices for them depending on what makes them happy.
"They can be global, semi-global, and even unglobal," said Munoz. "It will be helpful if they assess their level of happiness amidst a global environment, and for them to create a personalized global lifestyle plan."
In a book testimonial, Dr. Zafar U. Ahmed, Founder, President and CEO of the Academy for Global Business Advancement wrote, "Life simplification and minimization is a growing trend worldwide. Through unforgettable and insightful stories, 'The Unglobals' conveys valuable lessons for finding personal happiness in a global world."
Dianne H.B. Welsh, Hayes Distinguished Professor of Entrepreneurship and Founding Director of the Entrepreneurship Program at the University of North Carolina at Greensboro noted, "Mark Munoz's new book helps the new generation to look at reality in a new way and provides worksheets to develop a personal life plan. It is an easy read that the new generation should consider."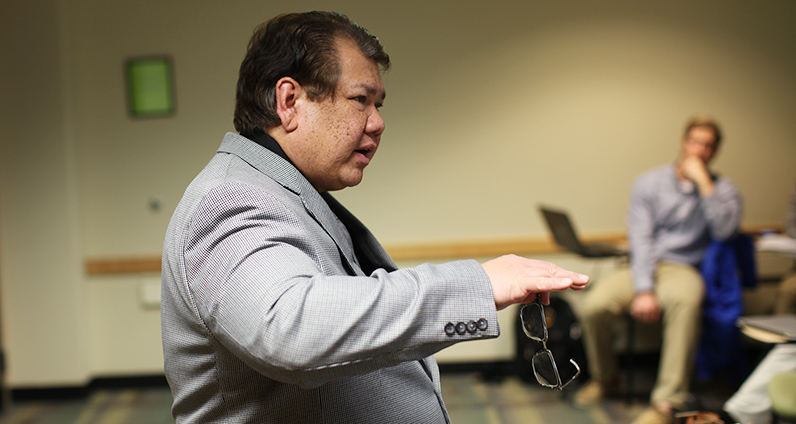 Munoz was recently appointed as an advisor to the Artificial Intelligence (AI) Initiative through the John F. Kennedy School of Government at Harvard University, an initiative dedicated to tackling the rise of artificial intelligence from a public policy stance. Munoz is also a former Visiting Fellow at the Kennedy School of Government from 2009-2010. He is a recipient of several awards including four Best Research Paper Awards, a Literary Award, an International Book Award, and the ACBSP Teaching Excellence Award. He was recognized by the Academy for Global Business Advancement as the 2016 Distinguished Business Dean.
Aside from top-tier journal publications, Munoz has authored, edited and co-edited 17 books including "Land of My Birth," "Handbook on the Geopolitics of Business," "Hispanic-Latino Entrepreneurship," "Managerial Forensics," and "Strategies for University Management" (Volume I and II). He directs consulting projects worldwide in the areas of strategy formulation, business development and international finance.