A classroom like no other
When Dr. Travis Wilcoxen was asked to teach a travel course on ecology, which included a trip to south Florida - his old research stomping grounds, he knew it would be a great opportunity to give students a unique learning experience.
Dr. Wilcoxen, chair and associate professor of biology at Millikin University, recently led eight biology students on a two-week extended field trip to the Archbold Biological Station in Venus, Fla., this summer as part of Millikin's Ecological Journeys course.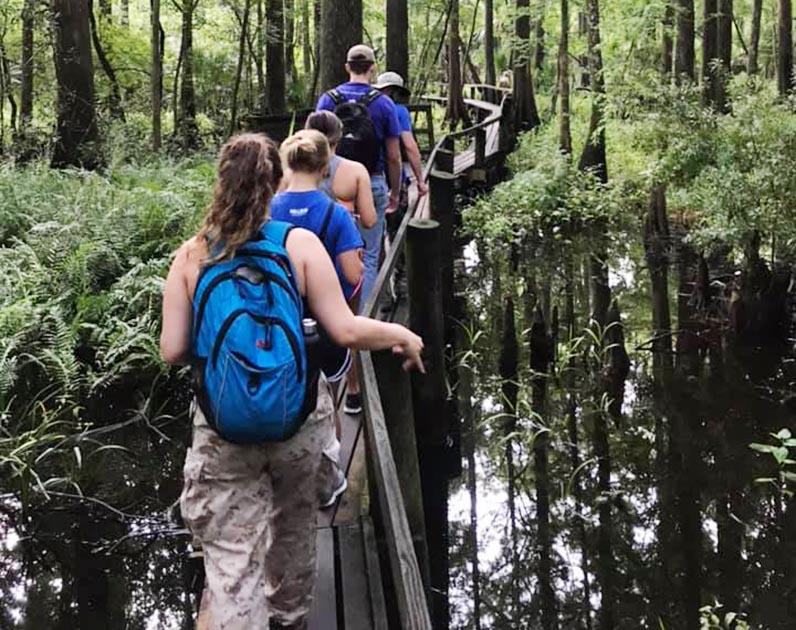 The course is designed to familiarize students with principles of ecology in exotic or unusual environments, with an emphasis on identifying common species and interactions between species. Classes are held during the spring semester leading up to the extended field trip from late June to early July. Previous classes have traveled to other off-campus sites including the Galapagos Islands, South Africa, Alaska and Costa Rica.
What was unique about the trip was the return to Archbold Biological Station for Dr. Wilcoxen, who worked on his doctorate research at the station starting in 2006.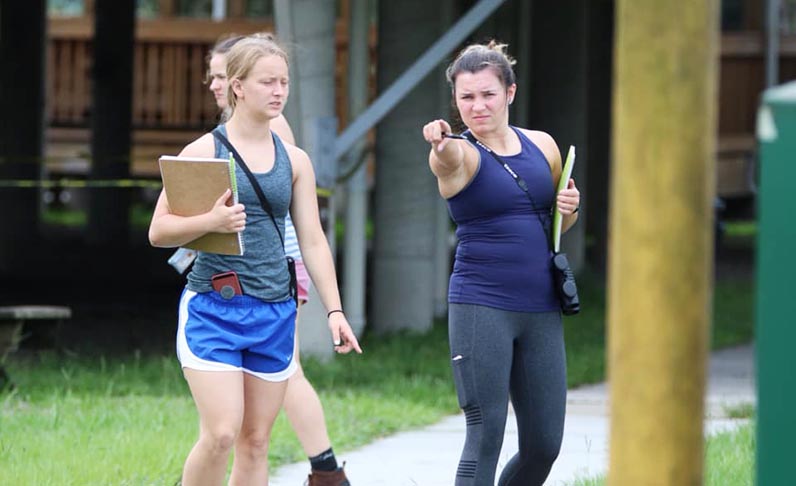 "One of the things I love to share with my students is how my own academic path has influenced how I teach and what research questions I pursue," Wilcoxen said in an interview with the Highland News-Sun. "I do not do this because I am one of those people locked in the 'glory days,' instead, I use it in hopes that I might inspire them to look around and appreciate the journey on which they are traveling."
Wilcoxen added, "I try to convey to my students that it is important to maintain strong connections with people, places and things that were an important part of one's past. The people and resources at Archbold Biological Station played a critical part of my professional success in the past, and are still very important to me."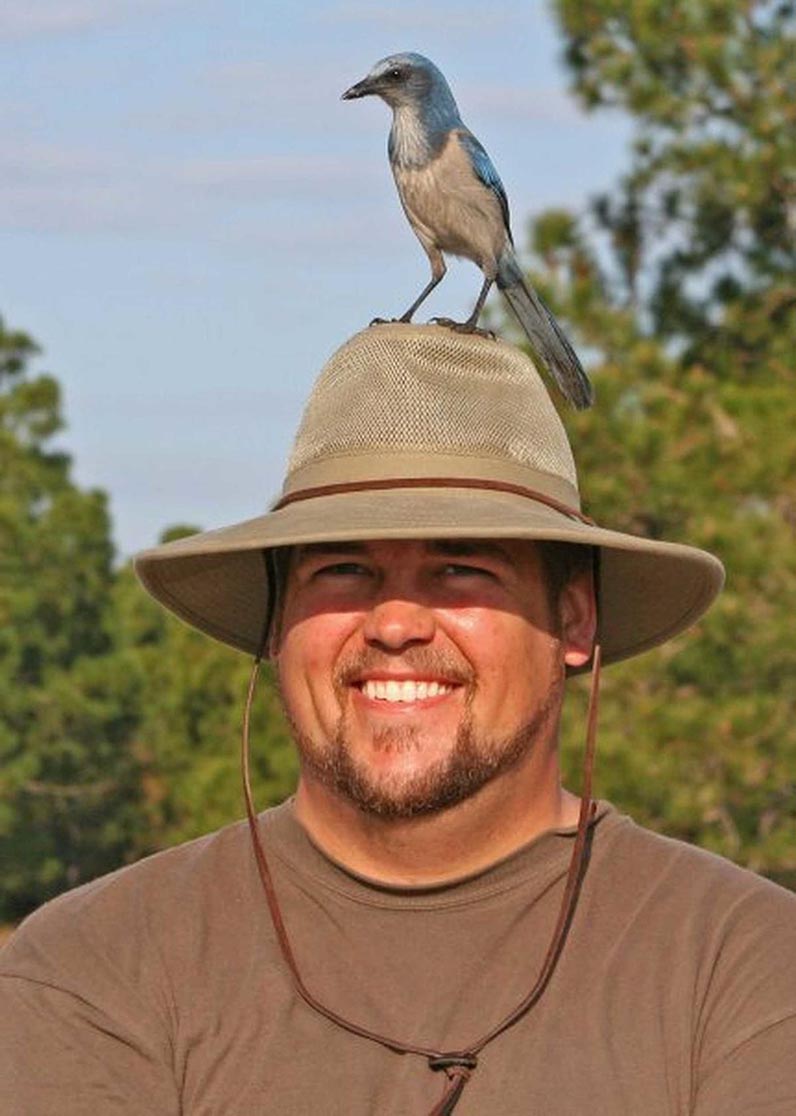 The Archbold Biological Station is a scientific resource for field study of the natural environment lying within the headwaters of the Everglades in south central Florida. Its cutting-edge research has created real conservation solutions across diverse ecosystems ranging from the ancient sand dunes of the Lake Wales Ridge to the waters, wetlands and wildlife of the open ranchlands lying within the watershed.
As part of his doctoral research, Dr. Wilcoxen worked with Florida Scrub-Jays, the only bird species that lives exclusively in Florida. Dr. Wilcoxen specifically studied how reproduction, responses to stress and disease resistance changed as scrub jays aged.
"I returned every spring from 2007 through 2010, the year I completed my Ph.D. My experience in graduate school and research with the Florida Scrub-Jays was so successful that I landed a faculty position at Millikin the same year that I finished my Ph.D.," he said.
During the trip, students spent half of the time at Archbold and the other half traveling to other local areas such as Buck Island Ranch, Highlands Hammock State Park, Myakka River State Park, Corkscrew Swamp Sanctuary and Mote Marine Laboratory. The students also had nighttime trips to Rainey Slough and Okaloacoochee Slough State Forest to search for reptiles and amphibians.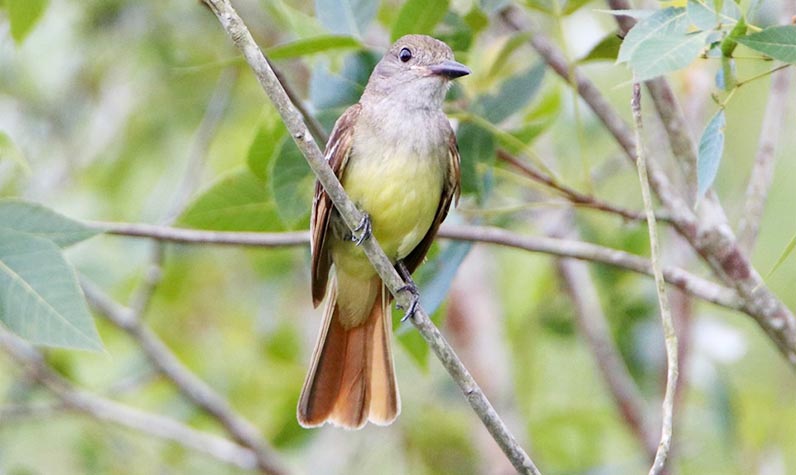 "The students are able to truly immerse themselves in the ecology of south Florida," said Wilcoxen. "When they take this trip, things they learn about for the first time include the work that goes into balancing ranching and conservation of native species. They learn about the citrus industry. They learn about the sugar industry. They learn about lightning and wildfire. They walk on ancient islands of white sand that are currently over an hour from saltwater. They learn to identify approximately 150 species of animals and plants."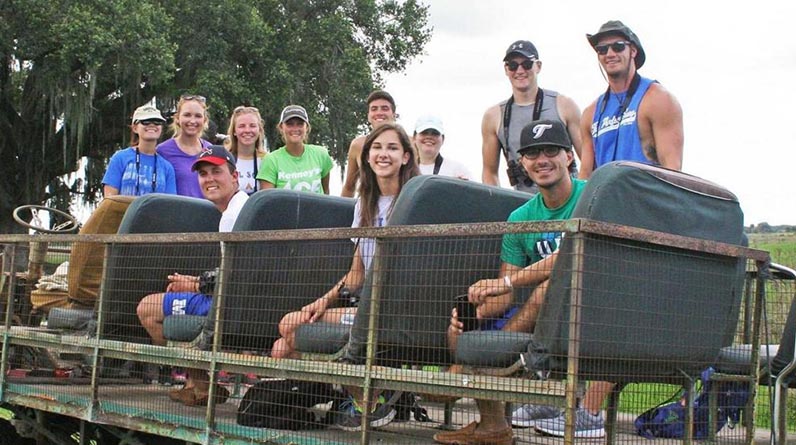 Dr. Wilcoxen brought his first class of Millikin students to Archbold in August 2012 and returned again in July 2017 with 11 students. Over 30 Millikin students have benefited from educational and research opportunities at Archbold Biological Station. At the end of the course, students are required to present information to the group about assigned sites from the trip.
"When the students return to Millikin and compare notes, they fully realize that their experience was rewarding and fulfilling," said Wilcoxen. "That does not happen without Archbold Biological Station and the many natural areas of south Florida."