Student's research examines how human actions effect fish
Millikin University junior biology major Alyssa Vignos, of New Berlin, Ill., has received a 2020 Billings Field Biology Summer Research Fellowship.
The Billings Field Biology Summer Research Fellowship, in line with Millikin University's Summer Undergraduate Research Fellowship, provides a $3000 stipend for the student. For this specific fellowship, the student must work on a project in the field of biology, per the wishes of the donor, and will also have a $400 budget for research supplies.
Vignos will conduct her research beginning July 1, working with faculty advisor Dr. Travis Wilcoxen, associate professor of physiological ecology at Millikin.
"I was very excited when I found out I was selected for the fellowship," Vignos said. "I really enjoy doing research and I am looking forward to completing my research in Decatur (Ill.) with Dr. Wilcoxen. He has been a great mentor in this process."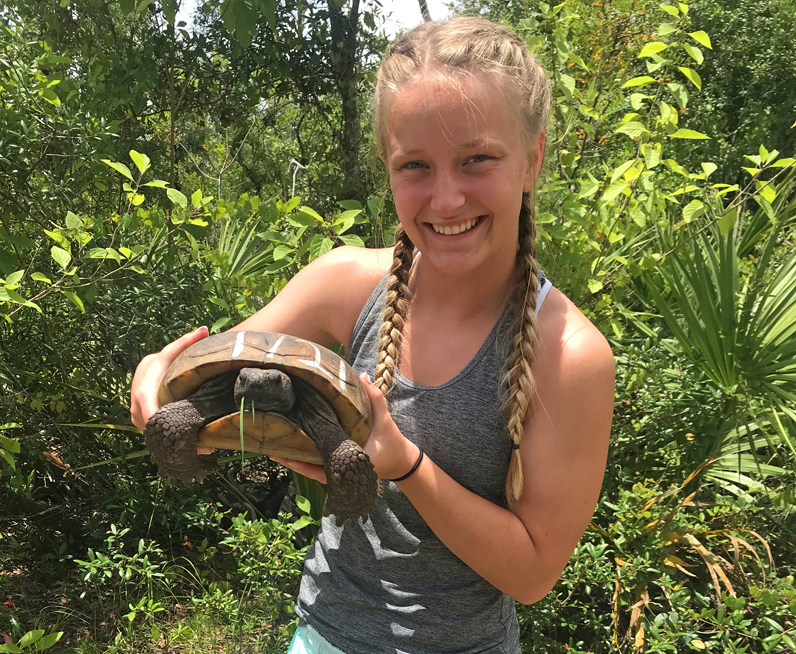 Vignos' research project will focus on the effects of riparian land use practices on stress physiology of creek chubs. She will be collecting fish from different habitat types such as urbanization, agriculture, industrial environments and some native remains. The creek chubs she will be conducting her research on will come from two different creeks in Macon County: Stevens Creek and Friends Creek.
"I will be testing the stress level of each creek chub to see if the different levels of stress is based on the different habitat types," Vignos said. "This research will show how human actions effect fish. If one organism in the environment is threatened by humans or other factors it could cause a chain reaction and other organisms could be harmed. I knew I wanted my research to be hands-on, outside and involving water. My current research fits this perfectly."
A two-sport athlete in women's volleyball and track and field, the fellowship is Vignos' first independent research project. She is excited to get a taste of what her future could be like as she plans to pursue a master's in environmental biology after she graduates from Millikin.
"I am very passionate about the environment and personally concerned about the environmental issues happening every day," she says. "I know I am just one person, but I believe that one person can make the difference to some."
Vignos says Millikin's Performance Learning curriculum has played a major role during her academic experiences.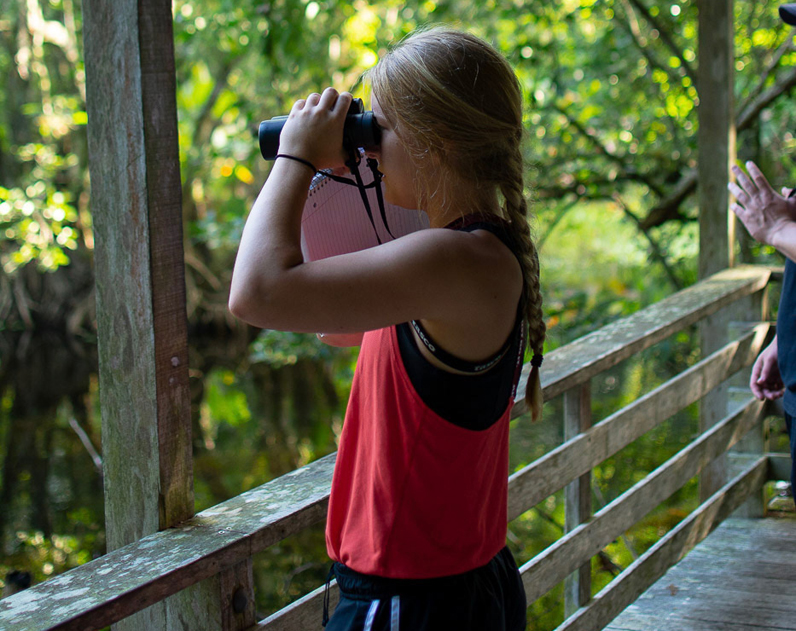 "I have been on two different ecological journeys with the Biology Department. I went to the southern part of Florida – the Archbold Biological Station, with Dr. Travis Willcoxen, and I traveled to Costa Rica to the dry forest and rainforest with Dr. Judy Parrish," Vignos said. "Both of these experiences did not just help me learn but were eye-opening and helped to guide me to my future career. Without Millikin's Performance Learning, I would not know how much I enjoy exploring wildlife and doing research."
The Billings Field Biology Summer Research Fellowship was established in 2019 after the Millikin Biology Department received a generous gift from the Shirley Billings estate. Billings graduated from Decatur High School and Millikin University in 1948 where she was a member of Alpha Chi Omega sorority.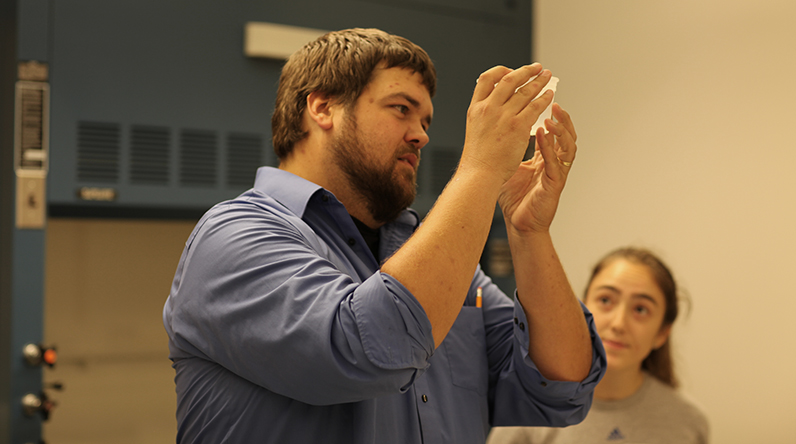 "This generous gift from the Billings family is a real difference-maker for students interested in field-based research," said Dr. Travis Wilcoxen. "The Biology faculty decided that the best way to use these funds and maximize Performance Learning is to offer an immersive summer fellowship experience."
Wilcoxen added, "For this project, I am Alyssa's mentor. Her research examining the effects of land use practices along Stevens Creek on stream fish health has strong ecological value and could help inform policy decisions. This type of work is a great example of how we can provide opportunities for students to start their careers while they are students."