Millikin Chemistry Department receives grant for state-of-the-art technology
Millikin University has been awarded a $25,000 grant from ADM Cares, the philanthropic arm of ADM, in support of instructional technology developments in the field of chemistry.
Thanks to generous funding from the ADM Cares grant as well as donations from private donors and the James Millikin Foundation, among others, the Millikin University Chemistry Department is able to purchase three state-of-the-art instruments from Agilent Technologies, Inc. — a global analytical instrumentation manufacturing company; these instruments include a mass spectrometer.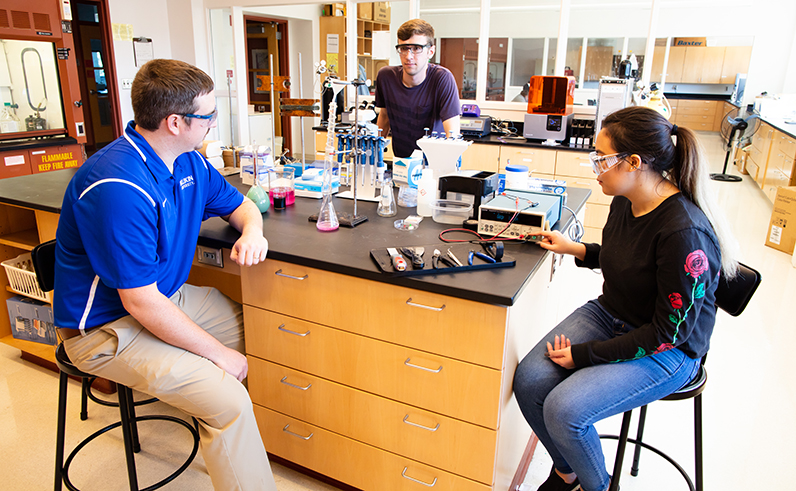 "Millikin is blessed with an extraordinary Chemistry Department. Our department has most of the critical elements necessary to any great program: outstanding faculty, a highly relevant and quality curriculum, capable and motivated students, and good lab spaces for teaching and research. One important limitation was the need to make improvements in equipment so essential to assuring that we are giving our students opportunities to learn the use of instruments that are industry standards," said Millikin Provost Dr. Jeffery P. Aper. "I'm very glad that through a combination of careful financial management and generous support from alums and friends of the university we have been able to take major steps forward in this regard."
Dr. Aper noted, "One source of that generous and truly impactful support came from our friends and colleagues at ADM. ADM Cares has offered support for many important initiatives at Millikin as well as in the community at large."
Dr. George Bennett, professor of chemistry and chair of the Millikin Chemistry Department says the mass spectrometer is constructed in tandem with another instrument called a gas chromatograph. The combined instrument is called a GC-MS for short. When used in tandem with the GC, the mass spectrometer serves as a detector that identifies separated components of a mixture by the masses of the individual molecules. It is a sensitive technique that has applications in drug testing at athletic competitions and forensic analysis in criminal investigations.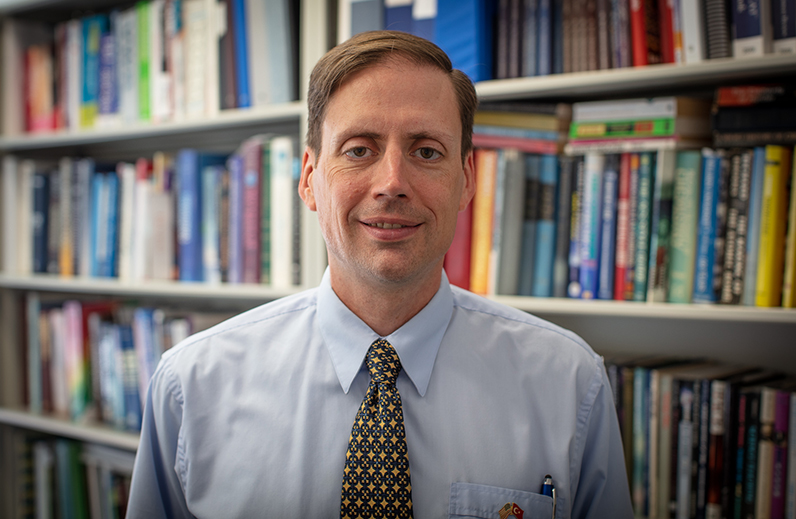 Dr. George Bennett, professor of chemistry and chair of Millikin's Chemistry Department
"We will also have the capability of bypassing the GC and using the MS as a stand-alone instrument to characterize relatively pure substances according to the masses of the individual molecules that constitute the substances," said Bennett. "We anticipate using this new instrument in research as well as in lab courses for organic chemistry, analytical chemistry, instrumental analysis and even general chemistry."
ADM Cares is a social investment program that directs funds to initiatives and organizations that drive meaningful social, economic and environmental progress worldwide. The program comprises three distinct focus areas: supporting the responsible development of agriculture, improving the quality of life in ADM communities and fostering employee giving and volunteer activities.
"We're proud to support Millikin University's Chemistry Department with a donation toward state-of-the-art technology that will help develop future innovators in the field of science," said ADM Chief Science Officer Todd Werpy. "We're committed to supporting STEM education in Decatur and around the globe, with the hope of developing a generation of scientists who can work alongside—and one day lead—our own research and development teams as they come up with the next game-changing ideas and groundbreaking solutions."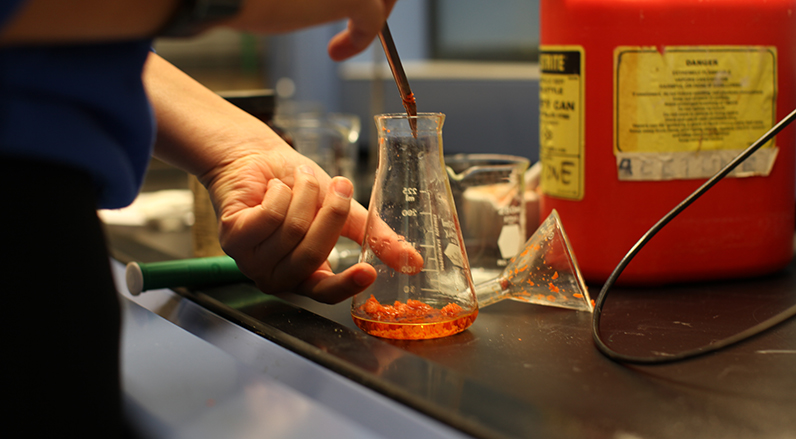 Bennett added, "We as faculty members in the chemistry department thank ADM, our other benefactors, Provost Jeff Aper and Dean Randy Brooks [Arts & Sciences] for their support. The chemistry department is approved by the American Chemical Society, and one of the expectations of approved departments is to have a working mass spectrometer as a critical part of a rigorous and excellent education for our students. An external program review in 2018 called attention to our lack of a working mass spectrometer. Provost Aper's recognition of the importance of rectifying this gap in our lab curriculum accelerated the funding process."
Provost Aper says with the addition of industry standard instrumentation, Millikin chemistry majors will have experiences unlike any of their peers across the entire country.
"Our chemistry majors will now learn their discipline working alongside very talented chemists and will have direct experience in using state-of-the-art instruments that they will encounter in professional and academic laboratory settings of all kinds," said Aper. "It is hard to overstate how rare this is for undergraduate students. It is an example of Performance Learning that again reinforces how truly extraordinary the opportunities are at Millikin. We look forward to continuing to find ways to extend the promise of education at Millikin, which allows students to prepare on multiple dimensions for personal and professional effectiveness and success."