"More than a single season"
Since taking over as Director of Athletics and Recreation at Millikin University in June 2012, Dr. Craig White has brought many significant changes to Big Blue Athletics.
Under his leadership, Millikin has added wrestling, women's triathlon and men's volleyball to its varsity sport lineup. White has directed the construction of the Workman Family Softball Field that opened in 2017 and the Workman Family Baseball Field that opened in September 2019.
Coming to Millikin University was a homecoming for White who attended Decatur Public Schools from 5th to 11th grade. He was a student-athlete at Stephen Decatur High School before his family moved prior to his senior year in high school.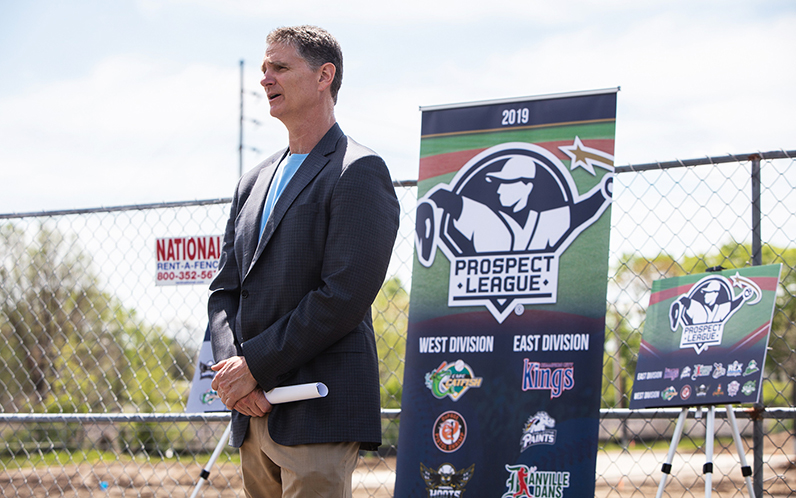 White was a two-year starting wide receiver at the University of Missouri where he earned his bachelor's degree in athletic administration and management, and a master's in public administration from the School of Business. White even played in the National Football League for the Buffalo Bills as a wide receiver from 1984-85.
"I don't think about it too much and I've lived a lot of life since then," White said in an interview with the Herald & Review about his time in the NFL. "It has been a while. I consider that my former life. John Elway and Dan Marino stick out and I got to see them pass the football and do their thing. In my era, those were the guys and they were incredibly good."
White received football offers from Arkansas, Iowa, Kansas and Missouri before choosing the Tigers, a place where he always wanted to attend.
White recorded 56 career catches for the Tigers and 928 yards with one touchdown. An injury during his senior season sidelined him as he finished with a single-season high of 393 yards and 23 receptions.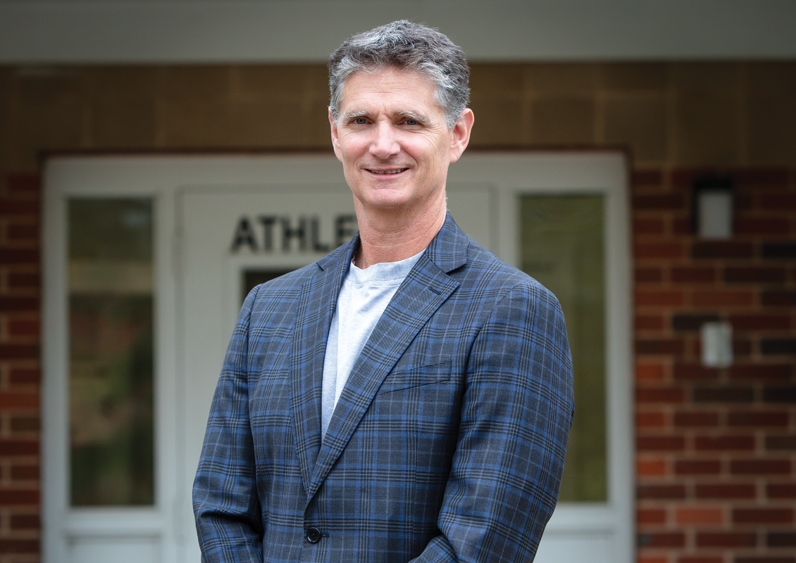 White was drafted in the 11th round of the 1984 NFL Draft; pick No. 299 by the Buffalo Bills. In reference to mini-camp, White thought, "'OK, this might be the last time you put on football pads so have fun.' I tried to have a good time and not let the pressure get to me and I had a great camp. I made the team as the fifth receiver and stuck with the team the whole year."
White saw playing time in 14 games for the Bills during the 1984-85 season and caught four passes for 28 yards, but an ankle injury ended his professional career.
After his playing days, White shifted his focus to administration. He earned a doctorate in educational policy and administration from the University of Kansas and became a certified sport psychologist in 1999.

Prior to coming to Millikin, White was an associate athletic director at the University of Georgia. White worked in the Georgia Athletic Department since 1992. Beginning in 2004, he supervised the University of Georgia's Baseball, Men's and Women's Golf, Men's and Women's Soccer, Softball, Men's and Women's Tennis, Men's and Women's Track & Field, Men's and Women's Cross Country, and Women's Volleyball programs. He was responsible for Georgia's Strength & Conditioning, Sports Medicine, Ticket Office and Sport Psychology departments.
For now, the focus for White is on updating Millikin's athletic facilities.
"Baseball and softball have been fantastic and the donors, especially Gary Workman, have been awesome. We needed those facilities and I'm glad the students get that experience," White said. "We need modern facilities to match our conference and we don't have it yet. That's what I'm focused on."
White added, "I have a lot of respect for my years here in Decatur (Ill.) when I was growing up and I had some great coaches who were good people to me, and I very much appreciated that. Now that I'm here at Millikin, I would love to see central Illinois come up in its athletics and we are trying to get that done."