MU students honored for artistic designs
Millikin University Arts Technology and Graphic Design students Elsa Rotramel, Molly McCool, Susan Chang, Kade Nylen, and recent graduate Tyler Clemons, each received 2019 Regional American Advertising Awards (ADDY) from the American Advertising Federation. The students were honored for their artistic designs at the Regional American Advertising Federation Awards Gala on Feb. 28 in Peoria, Ill.
The American Advertising Awards, also known as the ADDYs, is the advertising industry's largest and most representative competition. Over 40,000 entries are submitted each year. The mission of the American Advertising Awards competition is to recognize and reward the creative spirit of excellence in the art of advertising.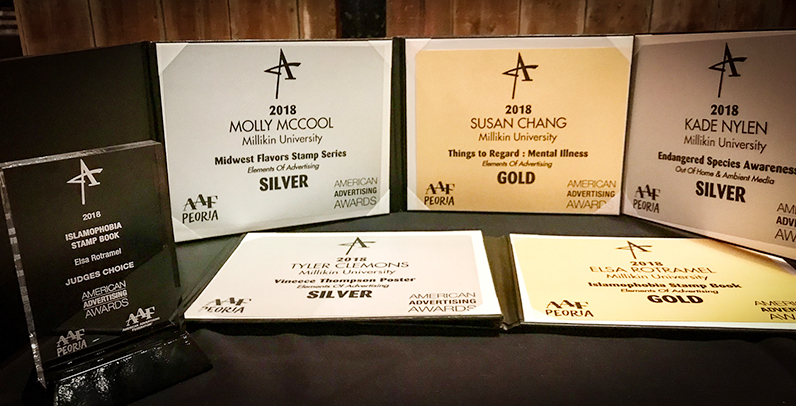 Elsa Rotramel, a sophomore from Decatur, Ill., received one Gold and one Judge's Choice Award for her stamp design series titled "Muslim Rights are Human Rights." Molly McCool, a junior from Clinton, Mo., won a Silver Award for her stamp design series on Midwest flavors. Susan Chang, an international student from Taiwan, received a Gold Award for her illustration series on mental health issues. First-year student Kade Nylen, of Naperville, Ill., won a Silver Award for her environmental awareness poster, and Tyler Clemons, a December 2018 graduate from Decatur, received a Silver Award for his photography. Clemons also earned Gold and Silver ADDYs for two different animations at the 2018 American Advertising Awards regional competition.
A Gold ADDY recognizes the highest level of creative excellence, and entries that are also considered outstanding and worthy of recognition receive a Silver ADDY.
The students also submitted logo designs, digital art pieces and branding projects for the competition, but it was the stamp design series that stood out to the judges.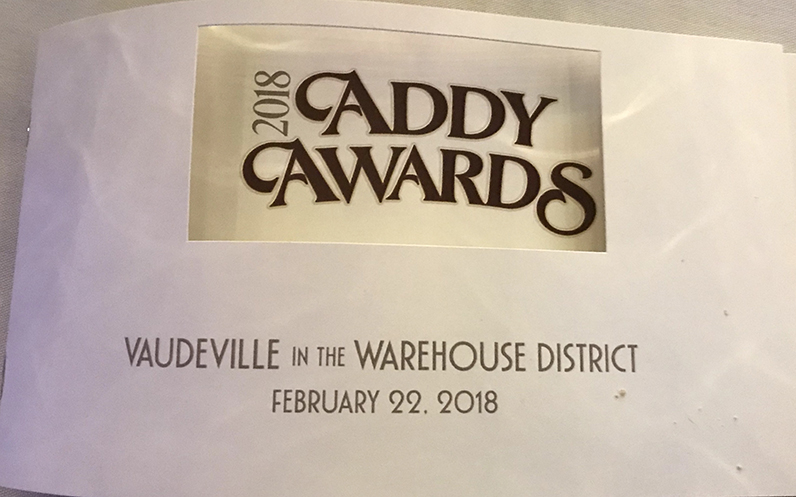 "They gravitated to the series and the issues the students were trying to portray – the stamp designs were really popular," said Jessa Wilcoxen, associate professor and chair of the Arts Technology Department at Millikin. "Last year was the first time we entered into the ADDY Awards, and this year we won more awards. We're proud that the judges recognized the quality of our work."
Works submitted for ADDY Awards are judged first at regional competitions and are scored by outside judges on a rubric. Because they received Gold ADDY Awards, Elsa Rotramel and Susan Chang's projects automatically move on to the district competition where they will compete among student pieces from Illinois, Indiana and Michigan. District ADDY winners compete in the national stage of the American Advertising Awards.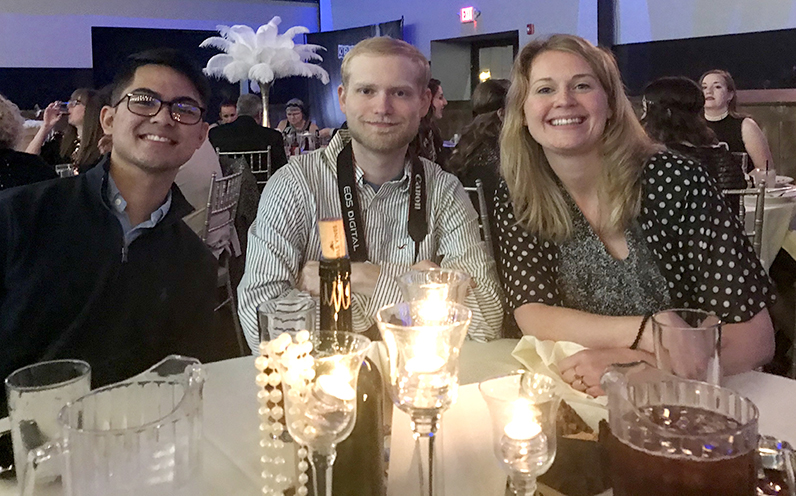 Wilcoxen added, "The ADDY Award is a well-known name in the advertising industry and that is something to be proud of."
Millikin University's Arts Technology major challenges students to use creativity, innovation and technology to design media and original content that solves artistic and business problems. The major prepares students to work in a variety of arts, business and entertainment industries.