Millikin Art Therapy undergraduate degree ranked among nation's most affordable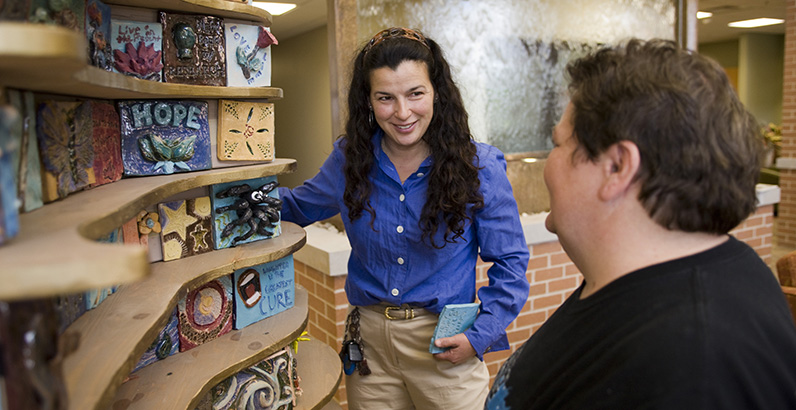 Millikin University has been identified as having one of the most affordable undergraduate degrees in Art Therapy in a recent ranking by BestCounselingDegrees.net, a college and career resource website for students and professionals.
The ranking was created using information from the NCES College Navigator database. Each school was cross referenced with a list of undergraduate programs listed on ArtTherapy.org. Schools were then ranked by tuition, lowest to highest.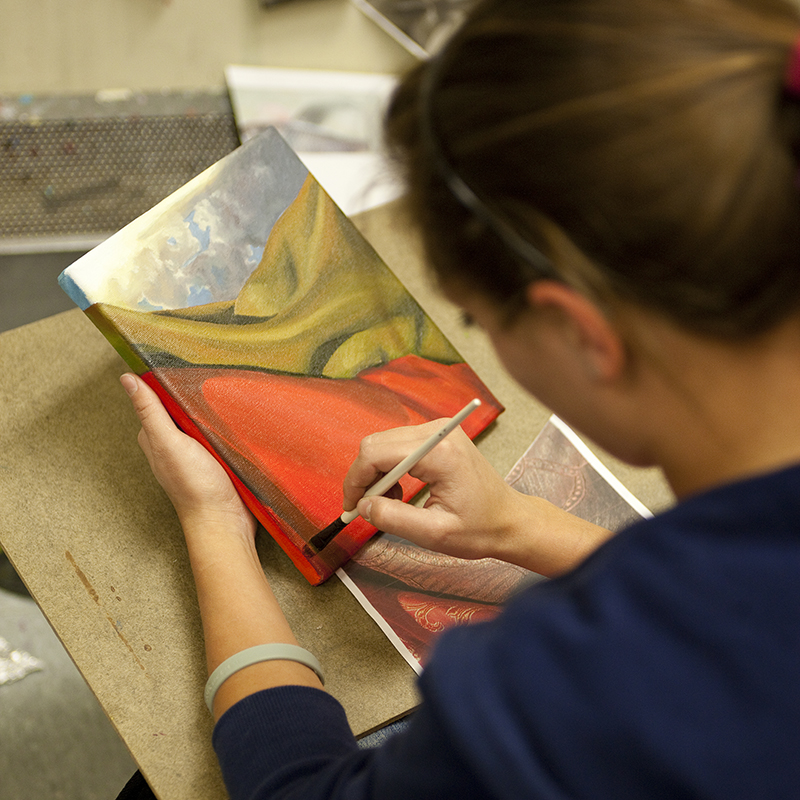 Millikin University's Art Therapy major is offered for students who wish to prepare for a career which uses art as a form of therapy. Successful completion of course requirements in art and psychology will enable the major to apply for positions in psychiatric institutions, hospitals, correctional facilities and other types of rehabilitation centers. The program also provides appropriate preparation for application to select graduate schools to follow a program leading to a master's degree and certification as an art therapist.
Students may earn a Bachelor of Fine Arts (BFA) in Art Therapy after completing a successful portfolio review. For more information, visit millikin.edu/art/areas-study/art-therapy.
"It is wonderful to have this type of recognition for our Art Therapy program here at Millikin," said Lyle Salmi, chair of the Art Department at Millikin. "In fact, we are one of only a few undergraduate institutions in the state that offers a degree in Art Therapy. What makes our program unique is that our BFA degree in Art Therapy combines theory and practice as our students learn about using art as a holistic component to therapy and recovery for both clients and patients."
Best Counseling Degree editors noted the incredible course diversity offered at Millikin University.
According to BestCounselingDegrees.net, "Art therapy degrees combine the practice of art and the study of psychology into a discipline that allows clinicians to engage with clients non-verbally. Graduates can use their bachelor's degree to pursue entry level jobs providing direct services to children, individuals and families such as working in summer camps, residential treatment centers, nursing homes, homeless shelters, hospice care, social service agencies, prisons and even hospitals."
Salmi noted, "Students are able to apply what they have learned as they work directly with individuals, guiding them through their own recovery process via art projects. It is indeed one of our signature programs in which students participate in Performance Learning in such venues as the Decatur Memorial Hospital's Cancer Care Create Room, Macon County Resources and other social service agencies in the area."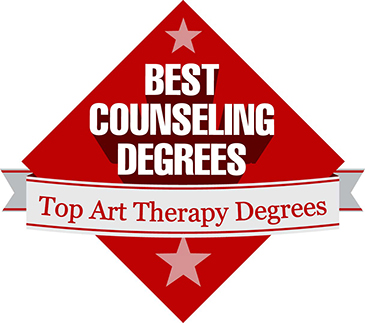 BestCounselingDegrees.net is a premier online resource for exploring and choosing from the nation's best counseling degree programs that will develop the knowledge and skills needed to further careers in that helping profession. Its mission is to share expert information about the top counseling degrees to help students and professionals achieve their professional goals in helping people overcome a wide range of problems.
Click here to view the rankings.