Millikin exhibit offers glimpse into nation's climate during WWII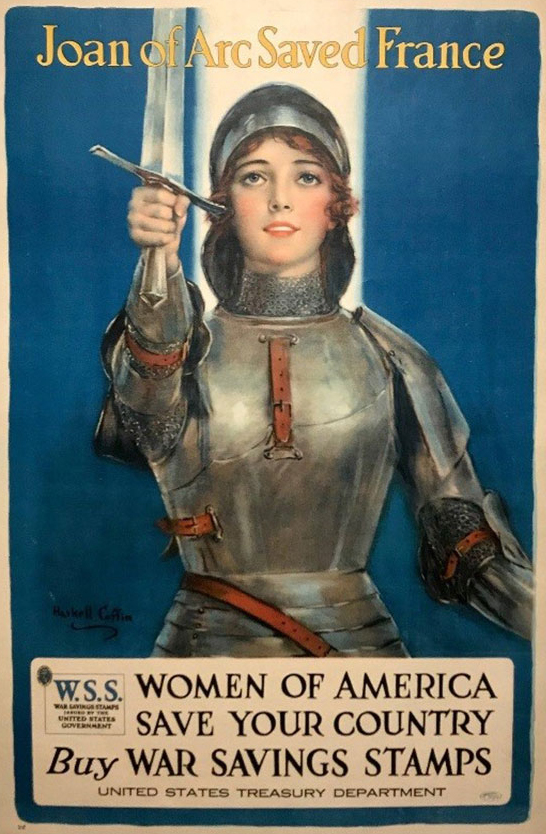 When the United States was thrust into World War II, hundreds of artists were put to work to create posters that would rally support on the home front. Today, these posters offer a glimpse into our nation's climate during those trying times and how propaganda was used to link the home front to the front lines.
The ability of posters to inspire, inform and persuade, combined with vibrant design, trends in many of the participating countries to produce thousands of interesting visual works.
Thanks to the generosity of Marc Willis of Decatur, Ill., a 20-year Army veteran who shared his personal poster collection, Millikin University has brought these visuals to campus through a special World War II Poster Exhibit at the Perkinson Art Gallery in Kirkland Fine Arts Center. The gallery is running Oct. 28 – Nov. 15.
The posters' images were mass-printed from hand-drawn and painted artwork designed to inspire, fuel war production and summon up the will to fight and win a global conflict. The posters messages are from 1940-45.
The posters on display in the Perkinson Gallery were restored and carefully selected in consultation with Ed Walker, associate professor of art at Millikin University. Walker, who teaches illustration and graphic design, arranged the exhibition.
"I wanted to work with Marc to pull a show together that demonstrates a really broad range of illustrative techniques and a broad range of typographic approaches," Walker said in an interview with the Herald & Review.
Walker added, "This collection is really good at capturing fantastic design techniques. I want students to appreciate them for their technical expertise because they didn't have computers back then. They had to be illustrated, they had to be composed and they had to be produced by hand."
The posters were previously displayed in public buildings, train stations and factories. "They didn't want you to look at these posters and have to interpret it; they wanted you to get the message real quick," said Willis.
Perkinson Art Gallery
Perkinson Gallery, located within Millikin University's Kirkland Fine Arts Center, is a premier venue for the exhibition of visual art and cultural events in central Illinois. Perkinson Gallery hosts a wide range of exhibitions that focus on work by professional artists from Illinois and the Midwest, in addition to work by artists with national recognition. The gallery has 2,000 square feet of floor space, with 132 linear feet of wall space. The Gallery also hosts annual student and faculty exhibitions.
Patrons may view the displayed work Monday through Friday between 12 noon to 5 p.m.