New major to teach the art of storytelling, digital publishing and media production
In today's multimedia age, it is essential for professional communicators to engage in all sides of the publishing process, crafting messages from the written word to web design, video and audio media to be an effective storyteller.
To help prepare creative multimedia professionals, Millikin University's College of Fine Arts is pleased to announce a new Multimedia Communication major, offered through the Arts Technology & Administration Department, that will allow students to use a multitude of platforms and technologies to creatively communicate to audiences. The new major will be offered starting in fall 2021.
Central to the Multimedia Communication major is the art of storytelling, digital publishing and media production. The major is grounded in theory and practice with multimedia production opportunities throughout.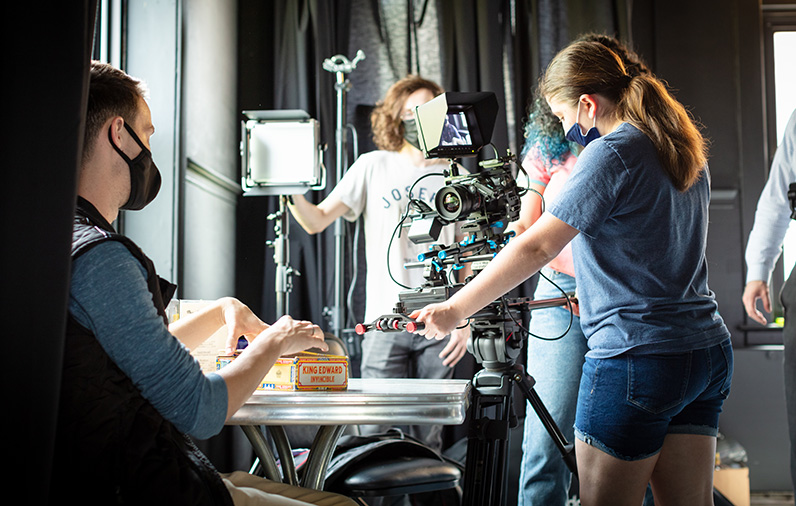 In addition to the new major, Millikin's College of Fine Arts annually awards $1,000 to $5,000 in scholarships to prospective students who are pursuing studies in Multimedia Communication. These awards are based on talent and/or academic achievement and are renewed each year a student remains enrolled in the College of Fine Arts. More scholarship information is available at millikin.edu/arts-technology-administration/cfa-scholarship/requirements-multimedia-comm-major.
"The Multimedia Communication major is a future-focused program that prepares creative professionals to use communication theory and digital media principles to entertain, sell and enrich the lives of others through news, storytelling and publishing," said Jessa Wilcoxen, associate professor and chair of the Arts Technology & Administration Department at Millikin. "The major capitalizes on Millikin's state-of-the-art creative studios and technology in design, video and audio, and existing publishing opportunities in audio communication, visual communication and digital journalism."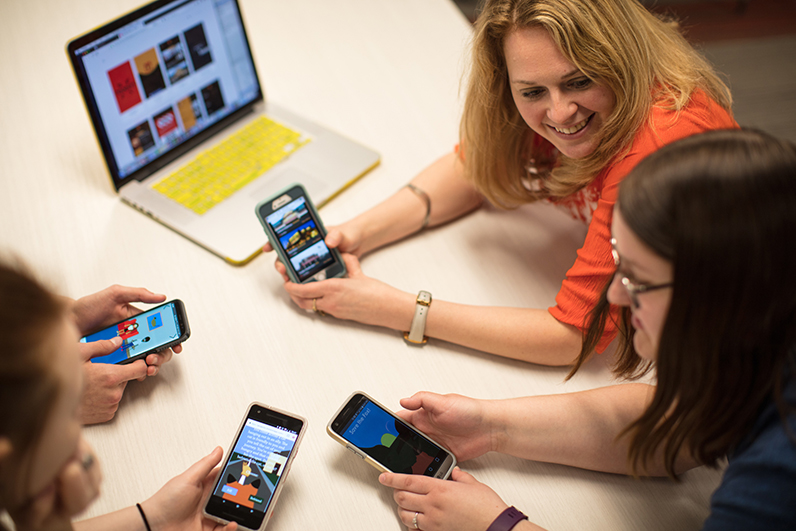 Millikin's Multimedia Communication curriculum is designed to provide students with the theoretical knowledge and technical expertise needed for a communication career in a media-driven world.
For the Multimedia Communication major, in addition to the University Studies requirements for either a Bachelor of Arts or Bachelor of Science degree, students will need to complete 58-59 semester hours in the major and 24 credits of electives. Students can add breadth to their learning by adding a second major or adding a minor/certificate or they can deepen their knowledge of a particular media such as design, video, photo, audio, creative writing, journalism or other aspects of multimedia publishing and production.
"Every corporation, organization, business or institution has a communications team that crafts the message, the 'brand' and all the images associated with it. In this major, we help students become 'creatives,' the people who shape information by using communication theory and the practice of media skills," said Laura Ledford, dean of the College of Fine Arts at Millikin.
Ledford added, "They learn to 'tell the story' of the business, the product, the mission, the events, in the ways that have the most impact, whether that's video, graphics, web design, text or music."
In addition to course work, students can put theory into practice by participating in one or more of Millikin's numerous student-run publications such as Burst Magazine or the Decaturian, or work for a media firm like Millikin Creates, a film company such as 1901 Productions or Millikin's campus radio station WJMU. Students can also launch their own publication, channel or podcast throughout their time at Millikin.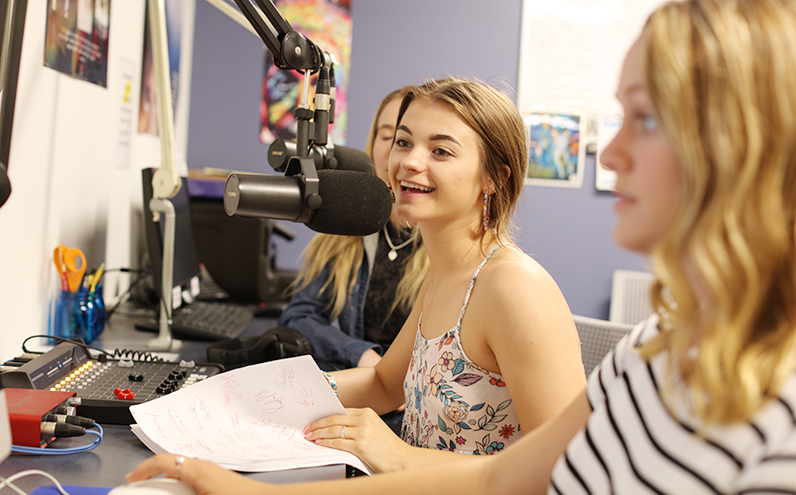 Millikin's Multimedia Communication major will equip students with the theory and digital media skills for the following career fields: Advertising, Creative Directing, Visual Communication and Design, Media Consulting and Planning, Public Relations, Publishing, Social Media Marketing, Multimedia Journalism, Sports Media and Communication and many more.
For more information about Millikin University's Multimedia Communication major, visit millikin.edu/multimediacomm.