2019 Civic Discourse Week looks at "How Trauma Affects our Community: A Thoughtful Examination"
In the midst of an increasingly diverse array of perspectives, civic discourse helps demonstrate our shared responsibility to one another, our commitment to our systems and our willingness to choose to elevate the conversation.
Millikin University and the Decatur, Ill., community have partnered to present the 3rd annual Civic Discourse Week, April 1-6, 2019. This year's theme is "How Trauma Affects our Community: A Thoughtful Examination."
This year's Civic Discourse Week will share information, research, and resources regarding how our community can continue to advance the Trauma Informed Practices that are already taking hold in many parts of our community. This year's topic will bring together educators, youth, healthcare professionals, social service agencies, and anyone interested in understanding childhood trauma and its impact.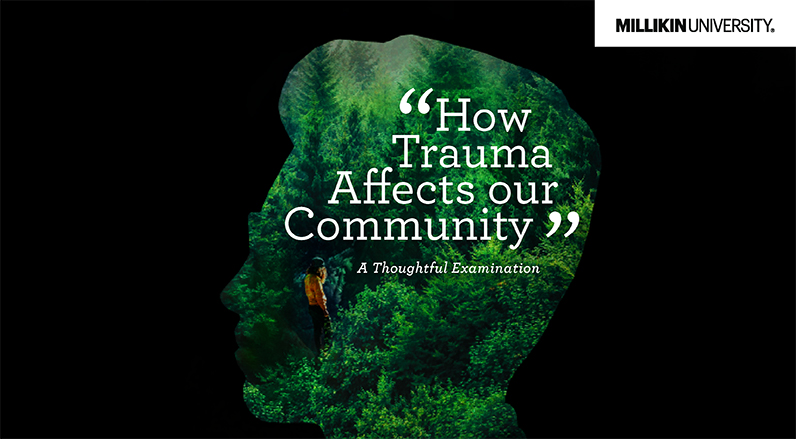 Civic Discourse Week includes the following events. All events are free and open to the public
Monday, April 1
Student Summit
6 p.m.
Richland Community College, Shilling Center – Salons
3253 North Brush College Road in Decatur
Tuesday, April 2
Special Screening of "Paper Tigers" & Trauma Informed Training for Higher Education Professionals, followed by a post-documentary discussion with the Trauma Informed Partnership
2:30 – 4:30 p.m.
Richland Community College, Shilling Auditorium
OCLP Coffee and Conversation Series with the student cast of "HAIR"
3 p.m.
Oberhelman Center for Leadership Performance, 1st floor of the University Commons at Millikin
The cast of "HAIR" will engage with audience members regarding the cultural and racial dynamics within the show.
Wednesday, April 3
Special Screening of "Resilience" & Trauma Informed Training for Higher Education Professionals
2:30 – 4:30 p.m.
University Commons at Millikin
Followed by a presentation on use of the ACEs inventory in Macon County and a talk-back session sponsored by Crossing Healthcare. A second screening of "Resilience" will begin at 4:30 p.m.
Thursday, April 4
11th Annual Conversation on Race
5:30 p.m.
Eisenhower High School Auditorium – 1200 S. 16th Street in Decatur
Civic Discourse Week will feature the 11th annual Conversation on Race on Thursday, April 4 at 6 p.m. at Eisenhower High School in Decatur. The event will focus on creating space for ongoing and honest dialog about race in the Decatur community.
Friday, April 5
Social Media Bullying and Cyber Stalking featuring Ruth Schneider, Ph.D., J.D., Founder of Rise Law Institute, Inc.
1 p.m.
Millikin University Commons, Room 138
Ruth Schneider is an attorney licensed in Illinois and Missouri, and serves as executive director of Rise Law Institute, Inc. According to Schneider, "Rise was founded because many women couldn't find help, and the more that I learned, the clearer it became that help was not available for those who needed it most. Our mission is not an easy one. Legal services are expensive, and our culture is particularly hostile to women who come forward and seek justice. Even in the wake of social media movements, we still have work to do. We still have people who need help in the real world, outside of the hashtag trends. Rise is here to do exactly that."
A Conversation with YA Author, Tiffany D. Jackson
4 p.m.
Bob and Debi Johnston Banquet Rooms, 3rd floor of the University Commons at Millikin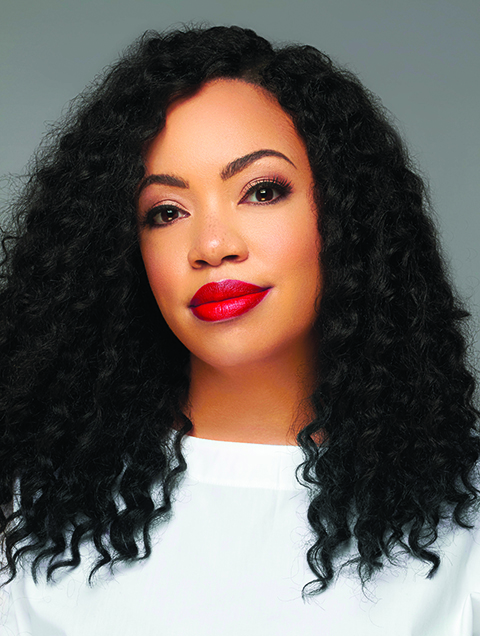 Tiffany D. Jackson is the critically acclaimed author of YA novels including the NAACP Image Award-nominated "Allegedly" and "Monday's Not Coming," a Walter Dean Myers Honored Book and Coretta Scott King New Talent Award winner.
Jackson received her Bachelor of Arts in Film from Howard University, her Master of Arts in Media Studies from the New School University, and her forthcoming novel, "Let Me Hear a Rhyme" (HarperCollins/Katherine Tegen Books) releases May 21, 2019.
Jackson has over a decade of experience in the television industry, working for various networks and media companies including National Geographic (focused on documentaries such as "Lockdown," a prison subculture series) Roc Nation, BET, FUSE, BBC AMERICA and EPIX. Jackson has managed live events, concerts, festival showcases such as the BET Awards and SXSW Music Show Case, as well as television series, specials, and pilots such as FUSE: TOP 20 Countdown, Trending 10, The Hustle: After Party Live and in-studio concert series, and has produced hip-hop documentaries and artist promotional spots. In 2009, she wrote and directed the short horror film, "The Field Trip," receiving praise in the film festival circuit.
Jackson's lecture will focus on how her work is informed by the research on trauma informed practices, adverse childhood experience, and true events in our society.
Saturday, April 6
MU Leads Conference
12 – 5 p.m., check-in at 12 p.m.
University Commons at Millikin
Join Millikin students, faculty, and staff for this interactive leadership conference where you can learn about a variety of topics, including how trauma and toxic stress relates to leadership and its effectiveness. To register for the conference, please visit surveymonkey.com/r/2019muleads.
For more information about Civic Discourse Week, contact Millikin University's Office of Inclusion and Student Engagement at 217.424.6395.