Big Blue grads play prominent roles in multimedia concert
Chicago's Porchlight Music Theatre has earned critical acclaim for being one of the city's top musical theatre centers, providing a venue for Chicago's brightest music theatre talents. Over the years, Porchlight Music Theatre has staged more than 75 productions, including the hit revue series "New Faces Sing Broadway."
The series is tuneful and fun, featuring a company of 10 up-and-coming local talents. Peppered with visuals of the era in an exciting multimedia presentation, the "New Faces Sing Broadway" series takes audiences on a musical journey from the start to the finish of an entire Broadway season in 90 minutes.
The latest production from "New Faces Sing Broadway" (available for streaming now) serves as a guide to the stars, songs, and stories of the 1961 Broadway season. The latest installment introduces the audience, virtually, to the next generation of Chicago music theatre artists, including a few Millikin University graduates: Maurice Rex Randle, Class of 2016, and Nicole Barth, Class of 2019. The show is also directed by Millikin graduate Brianna Borger, Class of 2002.
"As with all of the New Faces concerts, I hope that audiences will have their eyes and ears opened to some wonderful music they perhaps weren't familiar with, and delight in seeing these talented up-and-coming artists perform," Borger said.
For Borger, who has been a professional singer and actor for over 20 years, the directorial opportunity for the "New Faces" production was one of the most challenging of her career.
"My background is in theatre, not on camera, so setting up shots and helping edit everything together was unlike anything I've ever had to tackle before—but I think the hard work really shines through in the finished product," Borger said. "My greatest enjoyment always comes from getting to know the performers and coaching them through their songs—and this bunch was absolutely incredible. They were all so prepared and professional, which made our shoot days a breeze. I am so grateful for the cast and crew that made this project come together."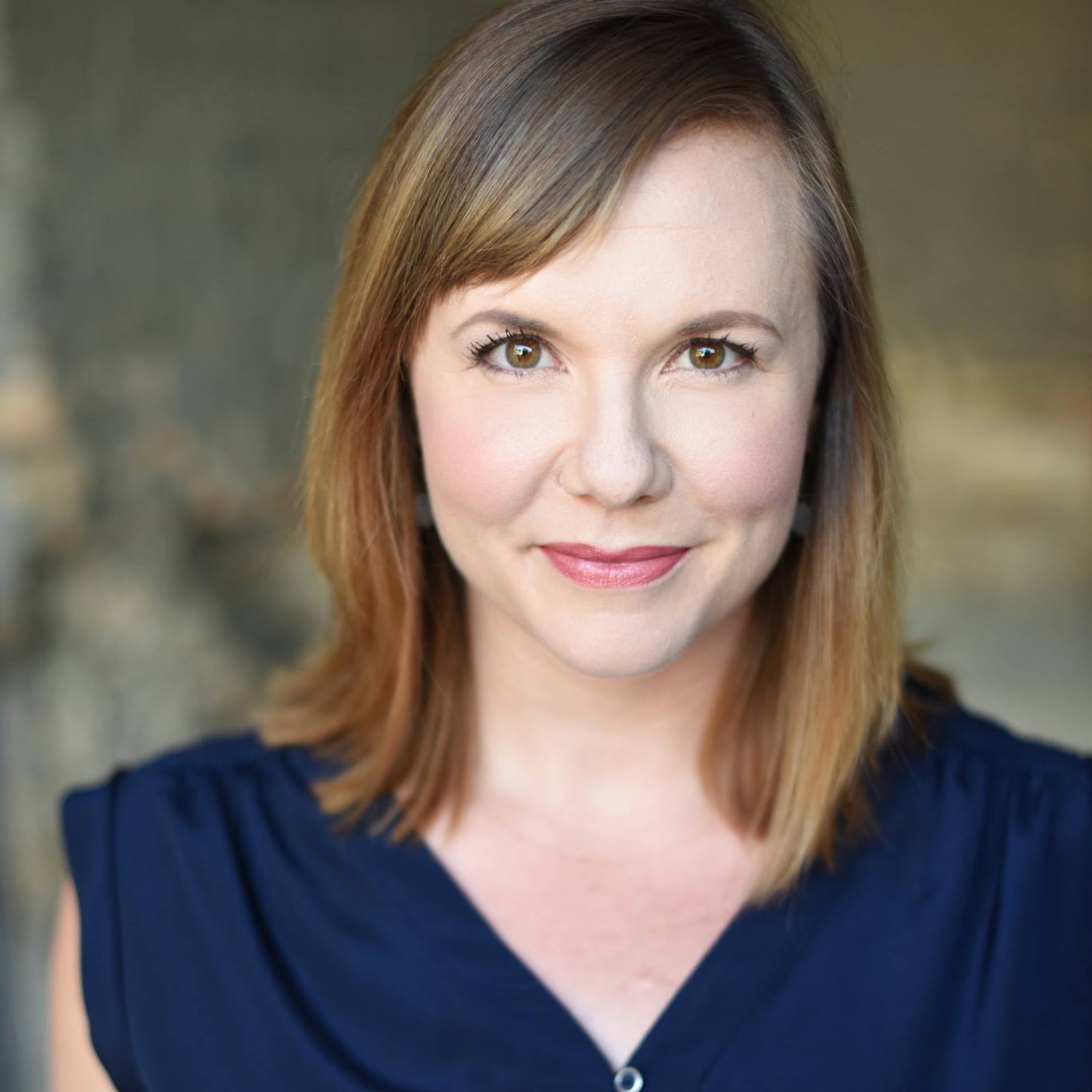 Brianna Borger
Every performer in the production has a solo as well as a duet or trio. The production features music from shows such as "How to Succeed in Business Without Really Trying," "Bye Bye Birdie," "Camelot," and songs written by Comden & Green, Jule Styne, Meredith Willson, Jerry Herman, Noel Coward, and Harnick & Bock.
"I feel incredibly lucky to have been given the 1961 season, as some of my favorite shows and artists were featured that year," Borger said. "We also have opening and closing numbers with the entire cast, filmed individually then edited together by our incredible video and sound team. It was a very fun challenge figuring out how to stage and edit numbers in a way that was both visually interesting as well as safe for everyone involved."
Nicole Barth performs as a soloist on the song "Yes, My Heart" from "Carnival," which is the same song she auditioned with to enroll at Millikin. She also performs in a trio alongside Maurice Randle singing "Been A Long Day" from "How to Succeed in Business Without Really Trying."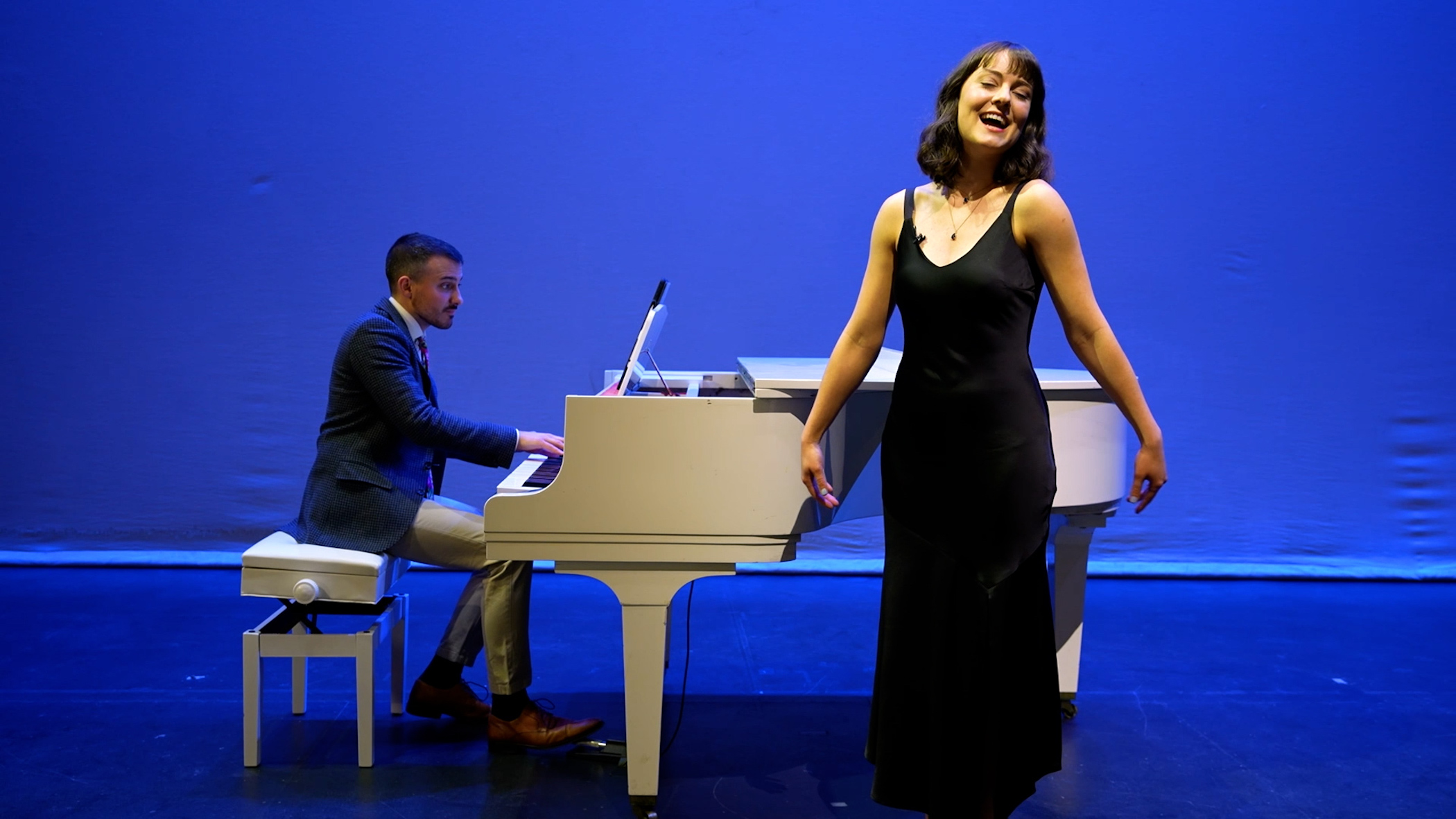 Nicole Barth
"This production was such a blast to be a part of. I think everyone involved was just itching to get back to performing, so we gave it our all," Barth said. "It's very important to support local theatres right now to ensure that they will be able to produce live theatre again soon. Live theatre is one of the best forms of true human connection."
The cast was built from general auditions Porchlight held last spring—long before performances would be postponed due to COVID-19. The show was originally slated for the summer, then fall, and then winter. The cast was able to rehearse and film the concert this past January with COVID-19 safety protocols in place. "We did coachings on Zoom then worked live in very small groups, masked and distanced in the huge Studebaker Theatre," Borger said.
Randle said it was truly a blessing to be able to work during this time. "It was an incredibly laid back process because we all understood that the pandemic was more in charge than we were. I loved getting to reconnect with Nicole, and getting to meet Brianna," he said.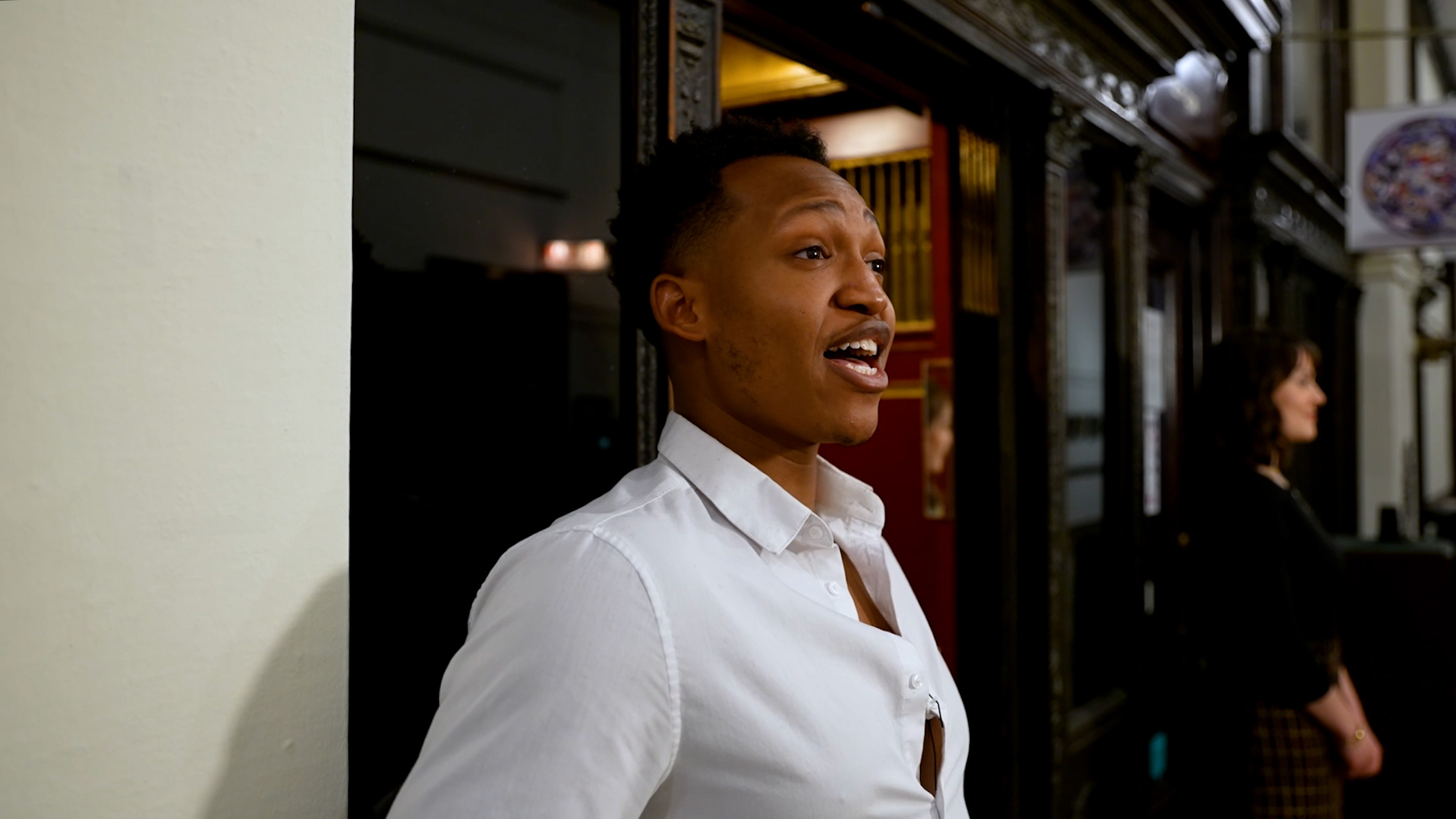 Maurice Rex Randle
Randle performs as a soloist on the song "His Own Little Island" from the musical "Let it Ride."
"Everyone in the show is wonderful and deserves this spotlight. I also think virtual performances give people the opportunity to dip their toe into theatre without the pressure of 'getting it,'" Randle said. "This production is a really beautifully charming way of bringing the arts into your home without having to get dressed. It's ultimately a win-win."
Nicole Barth says her training at Millikin gave her the knowledge and tools to become an artist. "Now almost two years out, I still feel like I have an edge when I go in for an audition or prepare for a performance," she said. "The rigorous environment Millikin created really forces you to be on your game at all times. I know how to adapt to new, scary and daunting situations because of my pocket full of acting tools I learned while at Millikin."