Jennifer Watson '93 to serve on Illinois Finance Authority
Illinois Governor J.B. Pritzker recently appointed Millikin University graduate Jennifer Watson, Class of 1993, to serve as a member on the Illinois Finance Authority, pending Senate confirmation.
The Illinois Finance Authority is one of the largest issuers of private activity bonds in the nation. Private activity bonds (PABs) enable the following types of charities and 501(c)(3) organizations to finance their capital infrastructure projects at generally lower interest rates and longer maturities — and to create long-term economic value for communities throughout Illinois:
Hospitals and health systems
Schools – research universities, colleges, charter schools and others
Museums and cultural institutions
Organizations that provide housing for seniors, students and working people
Watson currently serves as an attorney for the Watson Law Office where she specializes in real estate, estate planning and criminal defense law. She previously served Macoupin County as the state's attorney and prior to that as an assistant state's attorney. Watson is a member of the Illinois State Bar Association and the Macoupin County Bar Association.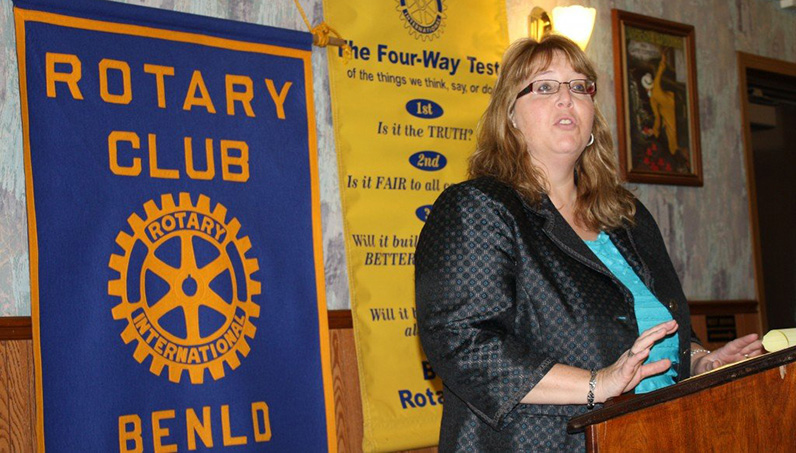 Jennifer Watson / Photo courtesy of the BenGil Post
Watson earned her Juris Doctorate from the Northern Illinois University College of Law and her bachelor's degree from Millikin.
As a child growing up in Brighton, Ill., Watson's parents, Julia, a legal secretary, and Robert Watson, a lawyer, worked together in the Watson Law Office. As a teen, she helped her father —a longtime Democratic precinct committeeman — campaign for candidates. It was these early introductions to law and politics that led to her decision to become an attorney.
Watson was appointed to Macoupin County State's Attorney in the fall of 2010.
Describing herself as a "career prosecutor," Watson said, "I like helping victims of crime find justice. Macoupin County is my home."
Watson began working in the Macoupin County State's Attorney's Office in 1998 and became an assistant state's attorney in 1999.