Caylee Noggle '01 appointed interim Chief of Staff to Georgia Governor
Millikin University graduate Caylee Noggle '01, chief management officer for the Office of Georgia Governor Brian P. Kemp, was recently appointed to interim Chief of Staff on Sept. 17, 2020. Noggle will be the first woman to serve in the role of Chief of Staff to Georgia's Governor.
Before joining the Kemp administration in January 2020, Noggle served as president, interim president, chief operating officer and chief financial officer for the Georgia Student Finance Commission.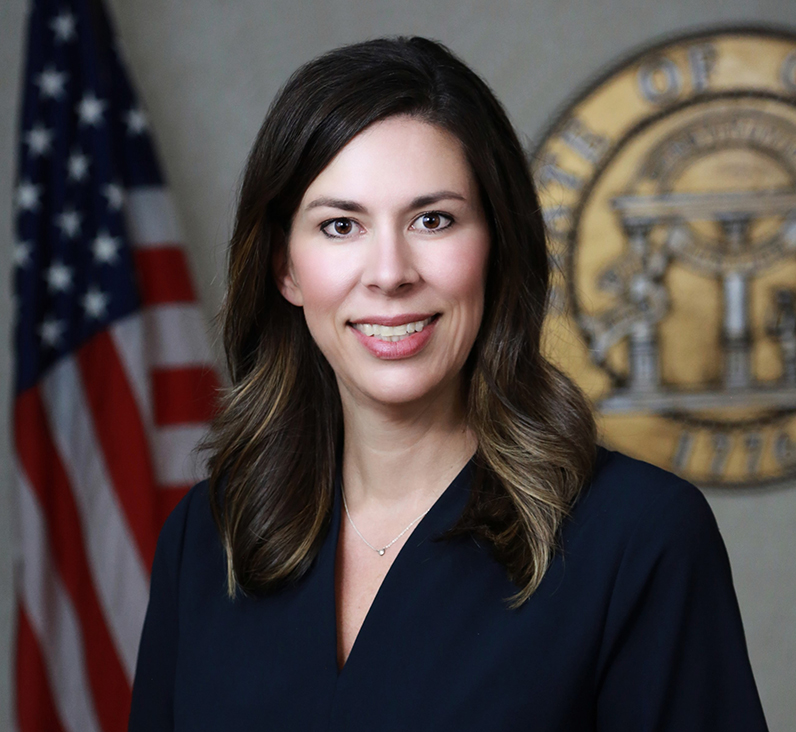 After graduating from Millikin University in 2001, Noggle went on to earn a master's degree in college student affairs from the University of Arkansas at Little Rock where she served as a financial aid officer before moving to Georgia.
"I am honored and humbled by the responsibility of leading Governor Kemp's administration through this transition," Noggle said. "I look forward to serving Governor Kemp and the State of Georgia in this role."
Noggle has previously served as director of the Physical and Economic Development Division in the Governor's Office of Planning and Budget where she handled budget and policy oversight for more than 20 state agencies. She also served as coordinator of First Year and Academic Support Programs at the University of West Georgia.
Noggle also served as treasurer for the Board of Directors for the Education Finance Council and on the advisory board for Outward Bound Atlanta, an extension of the North Carolina Outward Bound School. She has also served on numerous committees and in leadership capacities for other industry associations, including the National Association of Student Personnel Administrators (NASPA), former National Council of Higher Education Loan Programs and the Georgia Association of Student Financial Aid Administrators (GASFAA).
She is a past recipient of GASFAA's Outstanding Service to Students award and NASPA's Graduate and Professional Student award.