Millikin nursing graduate travels to New York City to help fight pandemic
Audrey Krajec left a lasting mark on the Millikin University Women's Volleyball team before graduating in 2015 with her degree in nursing.
In her sophomore season in 2012, Krajec became the first volleyball player at Millikin to be named a First Team All-American. She received the honor again in her junior season and again in 2014 as a senior, becoming the first Millikin Women's Volleyball player to receive the honor three times. Krajec was also named CCIW Freshman of the Year in 2011 and was named CCIW Co-Player of the Year in 2013 and 2014. In her sophomore, junior and senior years, Krajec was the statistical champion in kills per set, with 4.89 kills per set as a junior in 2013 – good enough to be the NCAA statistical champion.
While Krajec was setting school, conference and NCAA records, she was doing so all while going to nursing school – a degree path that requires an incredible amount of work in and out of the classroom.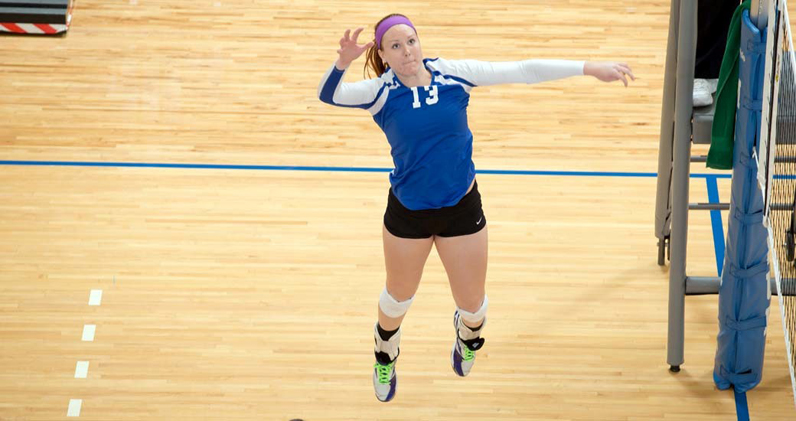 Upon graduation, Krajec began her career in nursing, eventually becoming a traveling nurse in 2017. However, her volleyball career wasn't over when her time with the Big Blue ended. In 2018, Krajec was presented with the opportunity to play in France.
After suiting up for the Big Blue and playing oversees in France, Krajec is now on a new team. On April 19, she arrived in New York City, where she is working as a nurse to help fight the COVID-19 pandemic for the next eight weeks. New York City accounts for 134,874 (source: nyc.gov) of the 251,690 (source: health.ny.gov) COVID-19 positive cases in the state of New York and is considered the epicenter of the pandemic in the United States.
Krajec was set to fly from St. Louis, Mo., to New York City, but her flight was canceled, leaving her with a 14-hour solo trek to the east coast.
"It seemed as if there were many signs telling me not to go to work on the front lines in the epicenter of the pandemic in New York City … canceled flight, dreary weather, parents worried sick, many fears of the unknown," said Krajec.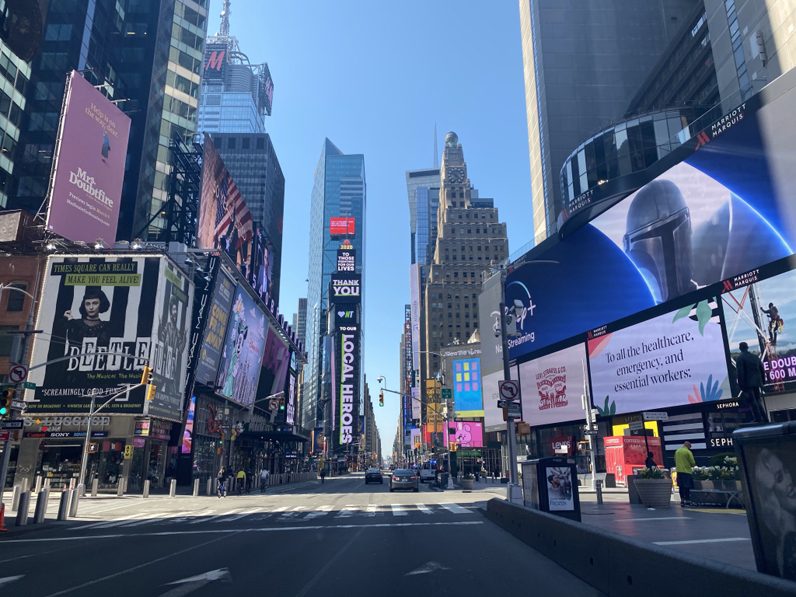 After driving for two days, Krajec made it to the city, where she quickly unpacked and took a drive through Times Square with her new roommate. As she describes it, the city was "eerie and desolate" as people were staying at home to help slow the spread.
On April 20, Krajec began orientation online for her job at the hospital. While she is a little nervous to be taking the leap, the excitement of being a part of the fight against COVID-19 makes it all worth it.
"I know the next couple of months will not be easy," said Krajec. "I hope to find light in the dark situations, bring my energy to the staff and patients that I'll be working with and make a difference while being here. I cherish all of the lessons I've learned by being far from my comfort zone."
Each night at 7 p.m. local time, residents in New York City bang on pots and pans and make as much noise as possible in support of those working on the front lines of the pandemic.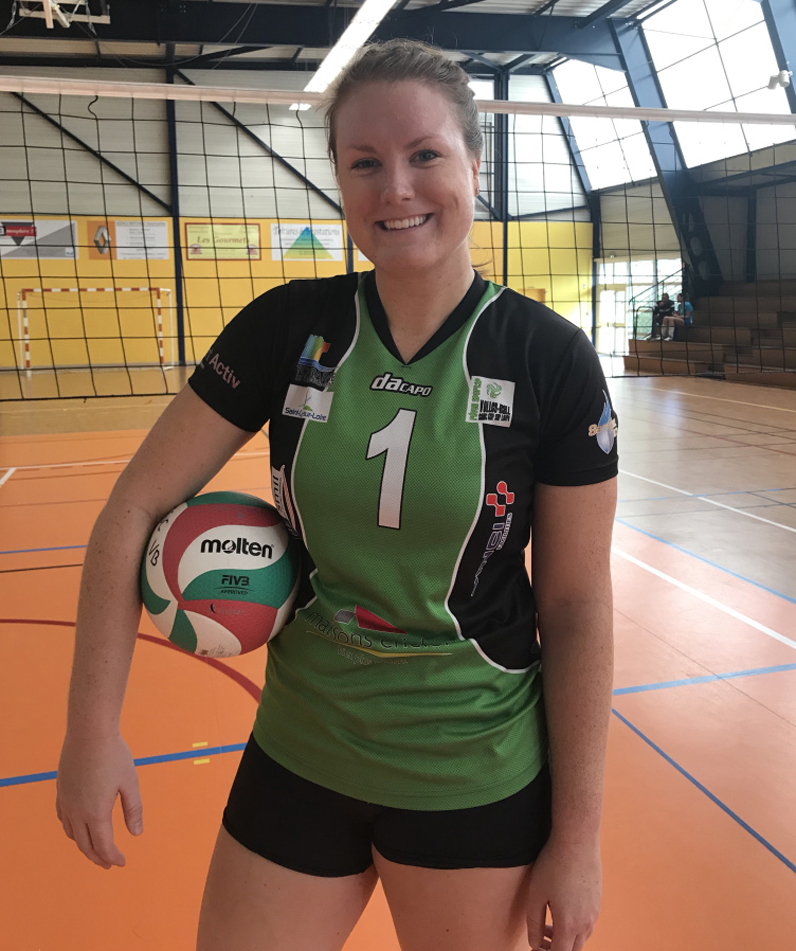 Now, with one of our own members of the Big Blue family on the front lines in the city, we'll be getting out the pots and pans and cheering on Audrey Krajec from 882 miles away.
Whether it's on the volleyball court or during a global pandemic, Audrey Krajec is certainly essential.