Big Blue men earn best finish for Millikin since 1963
The Millikin men's cross country team finished in third place at the 2019 College Conference of Illinois and Wisconsin (CCIW) Championships held on Nov. 2, 2019 at the Saukie Golf Course in Rock Island, Ill. The Millikin women finished in eighth place.
The third place finish by the Big Blue men was the best finish for Millikin since 1963.
Millikin freshman Gabe Bush, of Normal, Ill., earned All-Conference honors with a 19th place finish at 26:28.4. Fellow freshman Dane Alexander, also from Normal, Ill., finished 21st at 26:29.2 followed by Austin Bridgman, from Potomac, Ill., at 26:31.3 to finish in 22nd place. Junior Taijhan Nelson, from Murphysboro, Ill., finished 28th at 26:45.9.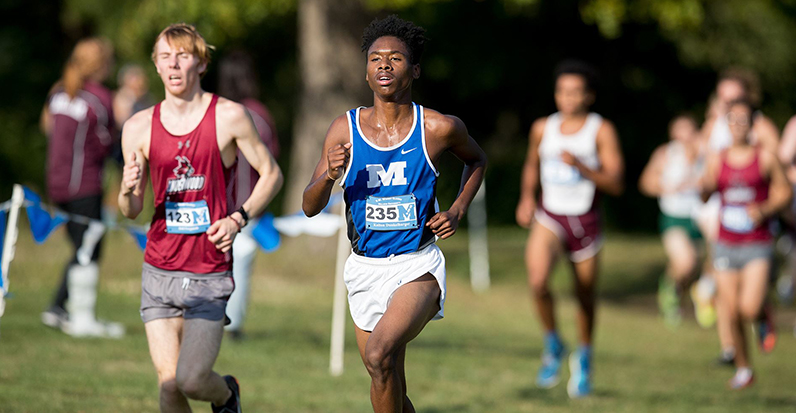 In the women's 6K race, sophomore Victoria Mineo, of Naperville, Ill., earned All-Conference Second Team honors with a 17th place finish at 23:25.1.
Millikin's Maddy Eck, from Pleasant Plains, Ill., was 30th at 23:53.5, which was the 13th fastest 6K in school history. Tessa Wiegand, from Eureka, Ill., had a time of 23:59.2, which was 17th fastest in school history. Wiegand finished 35th in the race.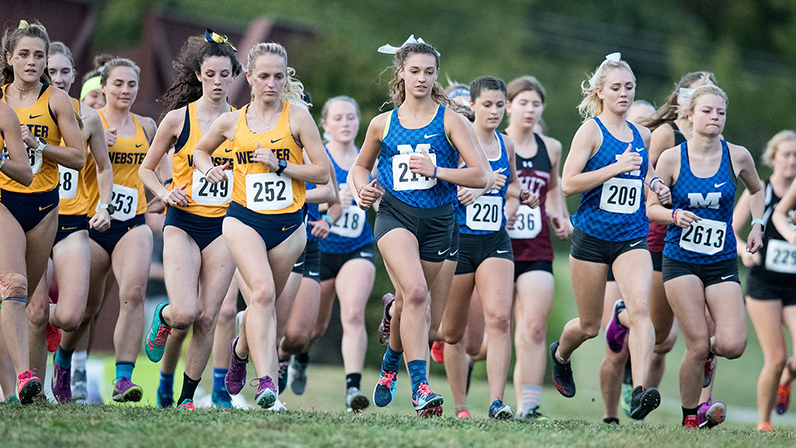 In addition to their accomplishments at the CCIW Championships, the Millikin men's and women's cross country teams won the H.W. Wright Classic on Sept. 27, 2019 at old Scovill Golf Course in Decatur, Ill. That day, the Millikin men took four of the top 10 finishes as the Millikin women won their race by capturing three of the top 10 spots.
Additionally, the Millikin men's cross country team finished in first place at the Illinois Wesleyan Invitational held on Aug. 30 at Maxwell Park in Bloomington, Ill. Taijhan Nelson was also selected as the CCIW Men's Cross Country Athlete of the Week on Sept. 10 following his performance at the Prairie Stars Invitational hosted by Division II University of Illinois-Springfield on Sept. 6. His average mile was 5:16.2 and he helped lead the Big Blue to a second place finish with 39 points.