Tabor School of Business brings first-year students and local professionals together for mentoring program
When new business students begin their academic journey at the Tabor School of Business, they are quickly introduced to unique opportunities that not only teach them successful business practices, but help them build confidence to succeed in their chosen career path.
In their first year, freshman business majors at Millikin University are involved right away. They are given an integrated experience combined with learning labs. Part of this experience is delivered through two courses: Business Creation and Team Dynamics.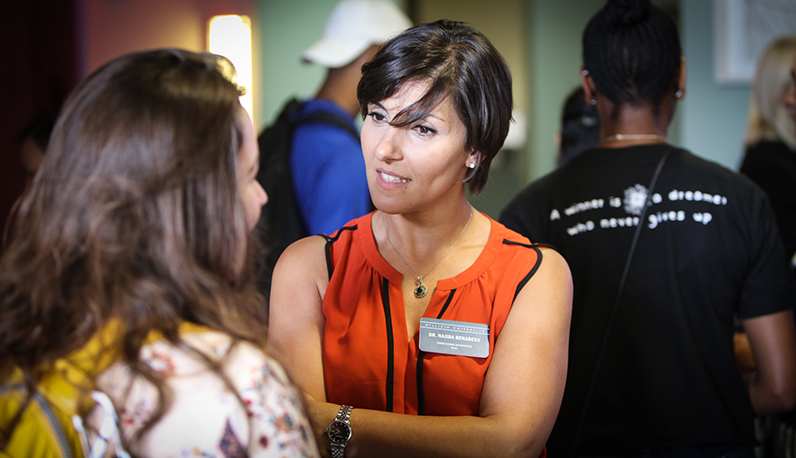 Freshman students in Tabor's Business Creation course gain a basic understanding of business by having the opportunity to create a business plan that outlines a proposal to operate an enterprise of their choice. The Business Plan course has four sections with 25 students in each section. Students in the sections are grouped accordingly in teams of five. The Business Creation course is also combined with the Team Dynamics course where students not only learn how to work in teams, but learn team leadership, management and the role of conflict.
For those getting acclimated to the business world, a mentor can serve as a trusted confidante who provides guidance and can have a direct, positive impact on the growth of a business over time. This year, to help guide the first-year students during the development of their business plans, the Tabor School of Business and Millikin's Center for Entrepreneurship created a mentoring program consisting of 15 business professionals from the local community. The mentors come from a variety of industry backgrounds including legal, real estate, retail and marketing.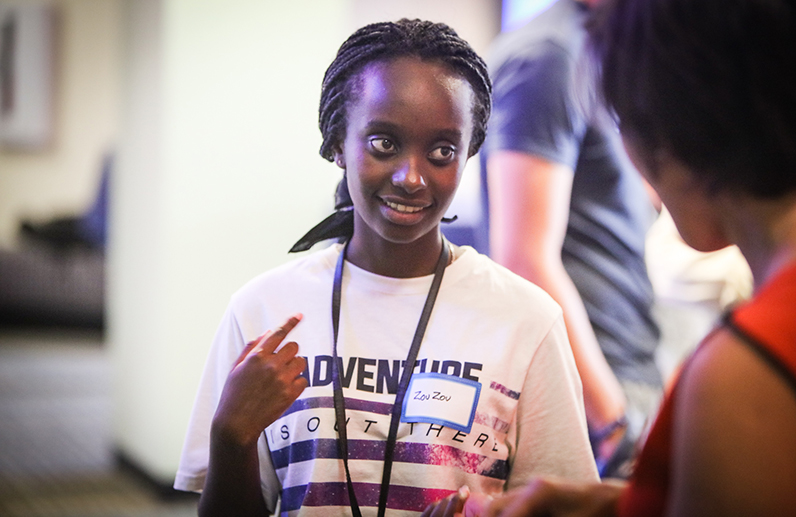 Each team in the course will receive a mentor. The mentor works with the team throughout the semester to develop their business plan and to work on their pitch. Many of the mentors are Millikin graduates including some that earned their MBA degrees from the Tabor School of Business.
The mentors came together to greet the first-year students at a "Meet the Mentors" event on Sept. 13.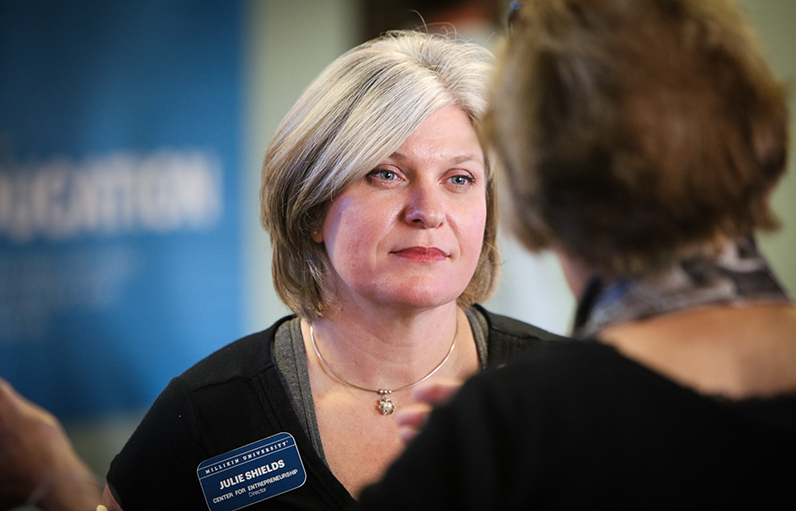 "This is an amazing opportunity because of the generosity of the mentors and the opportunity for students just coming into Millikin to come together for this very unique class," said Julie Shields, director of the Center for Entrepreneurship. "We are a model for other universities who are figuring out how to help students professionalize their lives earlier in their education. What the students are being exposed to now is very important."
Dr. J. Mark Munoz, professor of management and international business at Millikin University, and new faculty member Dr. Yuhan Hua, assistant professor of entrepreneurship, both lead the four sections of the Business Creation course. Dr. Munoz has brought mentors to his class in previous years, and with Dr. Hua needing mentors for this year, the mentoring program was started.
"We've seen how much of a network Dr. Munoz has and we wanted to do the same with Dr. Hua's class," said Bethany Gotts, program assistant for the Center for Entrepreneurship. "We went through our connections and the people in the community who would be good mentors, and we set them up with an orientation. There will be 11 mentors for Dr. Hua's two course sections."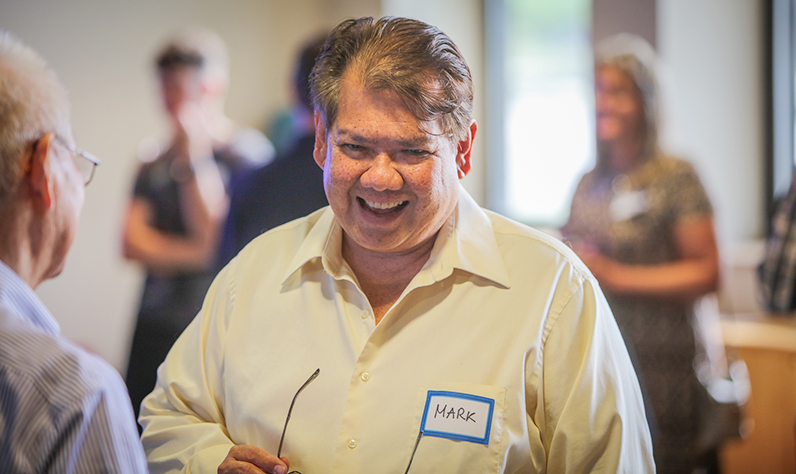 During the Business Creation course, the mentors will meet with the teams four times in person to discuss marketing, financing and other industry-wide topics. At the end of the course, the students will give their business plan pitch and the winner of each Business Creation section will compete in Millikin's annual Freshman Business Plan Competition in December.
The Freshman Business Plan Competition is the culmination of the Business Creation and Team Dynamics courses. The winning teams receives a cash prize to use towards an international experience with Millikin, such as an immersion trip or a study abroad course.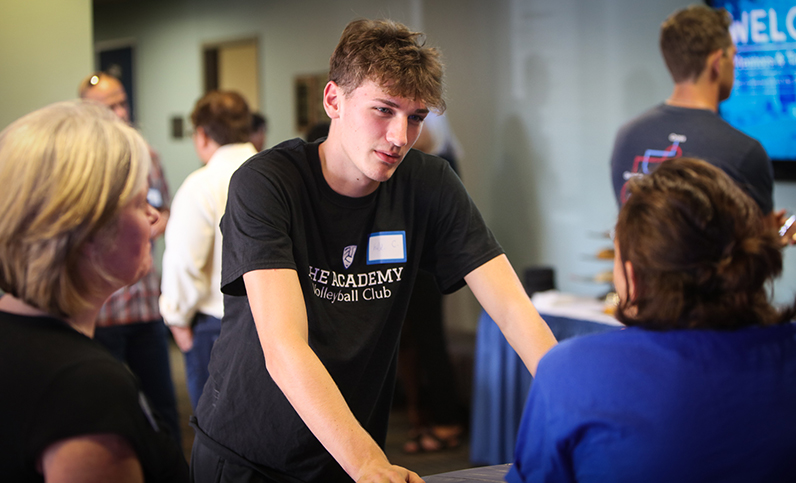 "The mentors we have come from various backgrounds. They are experts in their fields and active in the community," said Gotts. "Some of the mentors are professionals who we've never interacted with before, so it's a good way to build a fresh network."
Among the mentors is David Freeman of Springfield, Ill. Freeman, who owns a consulting firm and recently earned his MBA from Millikin, says he had a mentor who helped him launch his business two years ago.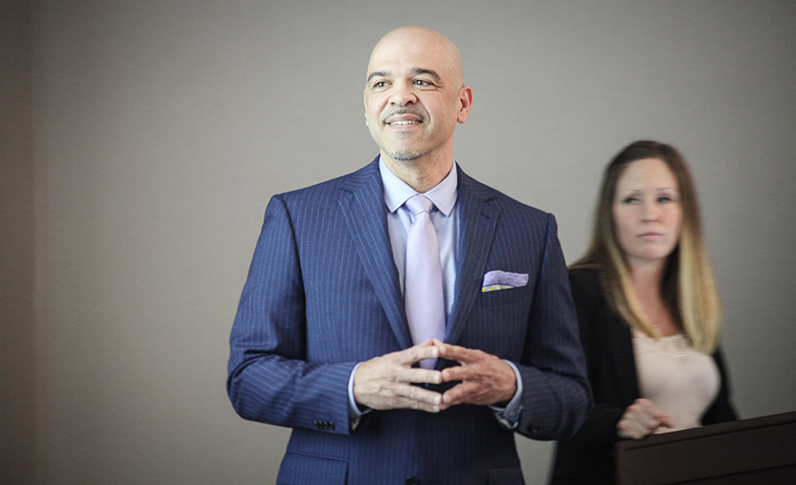 "I thought the help I was given is something that I could pass on to the students," said Freeman. "I hope to bring some truth and some experiences from avenues that didn't work, and be able to provide information on things that do work. What Millikin is doing is phenomenal in terms of the involvement with the community. Millikin's reach is broad and good, and I think it's very beneficial for the students."
Jeffonne Owens of Decatur, Ill., is another mentor who completed her MBA at Millikin in May 2019. Owens says the best part of the MBA program was the business plan process.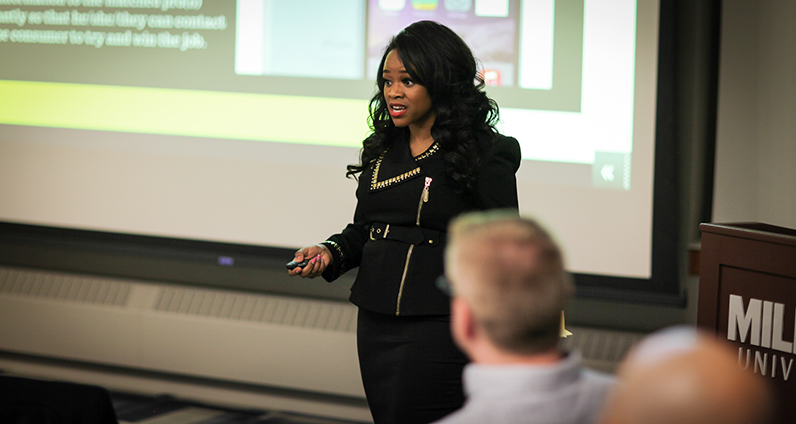 "I said to myself – if I ever get the chance, I'm going to be the best mentor that I can be. When I got the invitation to be a mentor I was really excited," said Owens. "I want to make sure that this is a great experience for the students. I know how it felt to bounce ideas off of someone and to be a think partner, and I want to be that for them."