Concert pays tribute to hard work with music selected by the audience
For the 22nd consecutive year, Decatur says farewell to summer with a free Labor Day concert from the Millikin-Decatur Symphony Orchestra (MDSO), under the direction of Dr. Sergey Bogza, music director and conductor of the Millikin-Decatur Symphony Orchestra.
The hour-long concert begins at 6 p.m. on Monday, Sept. 3. This year's concert will be performed at the Hickory Point Pavilion located at 727 Weaver Road in Decatur, Ill.
Join the MDSO in paying tribute to hard work with a program selected entirely by the audience. From the stage to the silver screen, listeners will enjoy opera gems from William Tell and Carmen, Broadway smash hits from "West Side Story" and "South Pacific," and dramatic themes from "Doctor Zhivago." It will be an evening of musical favorites that promises to be full of surprises.
The concert will also feature guest soloist Justin John Moniz, coordinator of vocal studies at Millikin.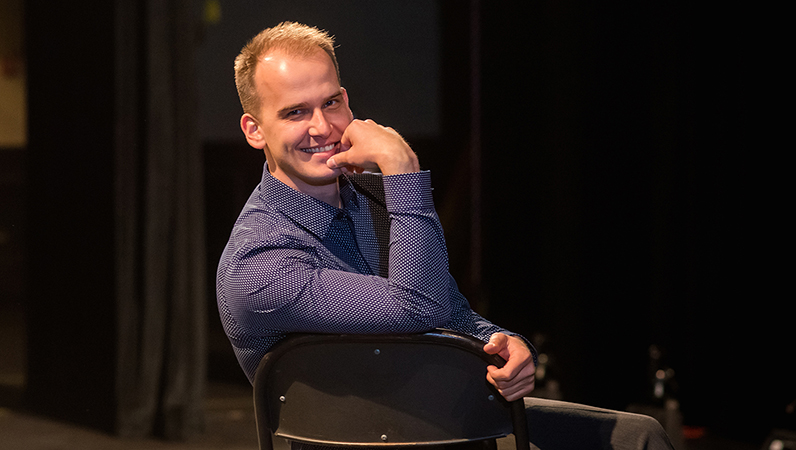 "This concert is pure joy," Dr. Bogza said. "The musicians play with enthusiasm that is hard to describe and the audience feels it. This has become one of my favorite concerts to program and conduct."
An active composer and pianist, Dr. Bogza previously served as the artistic director of the Mesabi Symphony Orchestra in Virginia, Minn., and music director and conductor of the Willmar Area Symphonic Orchestra in Willmar, Minn. A native of Taganrog, Russia, he earned a Doctor of Musical Arts from the University of Minnesota, Master of Music in Orchestral Conducting from Central Washington University and a Bachelor of Music in Music Education from Portland State University.
In addition to his work on the podium, Dr. Bogza is an internationally recognized composer. With over 40 compositions and arrangements, his works have been performed across the U.S. and featured at the New Music Festival in Kazan, Russia.
Justin John Moniz
A two-time winner of The American Prize in Vocal Performance, Justin John Moniz's superb high tenor and commanding stage presence have been thrilling audiences in opera houses, theatres and concert halls across the nation. Most recently, Moniz's star turn as Prince Karl Franz in "The Student Prince" with Opera Grand Rapids received high praise and great acclaim. His performance also earned him the prestigious BroadwayWorld Award for Best Actor in a Musical.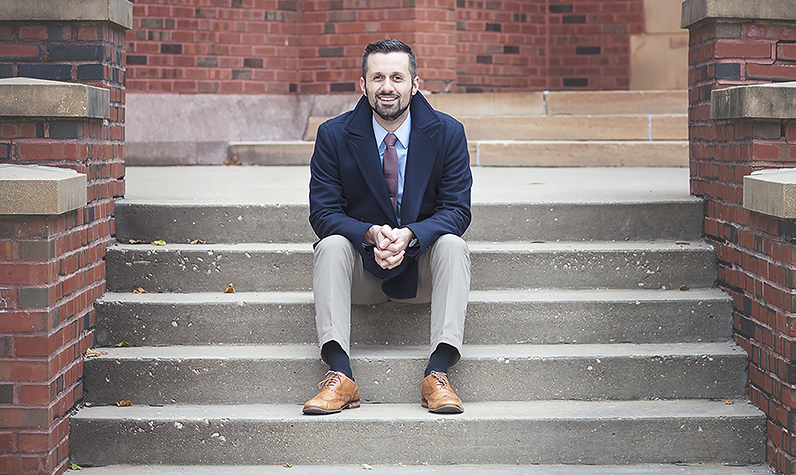 Prior to his appointment at Millikin, Dr. Moniz was a member of the faculty at the Oberlin Conservatory of Music. A clinician in high demand, Moniz has been invited to present masterclasses and workshops across the United States and Asia. His students have been praised by the press for their ability to bring "a veteran performer's assurance and personality" to the stage (Miami Herald), and have gone on to perform on Broadway, national tours and regionally.
Dr. Moniz currently serves as executive director of the Hawaii Performing Arts Festival, where he is also a member of the voice faculty and stage director for one of the festival's three mainstage productions. Under his leadership and artistic vision, the organization surpassed recent financial goals, and yielded the highest student recruitment in the festival's 14-year history.
Dr. Moniz holds a Doctor of Music Arts in Voice Performance from Florida State University, a Master of Music in Vocal Performance from the Frost School of Music at the University of Miami, a Bachelor of Music in Vocal Performance from the Crane School of Music, and a Bachelor of Arts in Speech Communication and Rhetoric from SUNY Potsdam.
Millikin-Decatur Symphony Orchestra
The Millikin-Decatur Symphony Orchestra is an ensemble comprised of faculty, hired professionals, and is open to students who successfully audition for the Millikin University School of Music. The MDSO performs the annual Labor Day Pops concert, five Masterworks concerts, advent services, and hosts high-profile guest artists and the concerto/aria competition.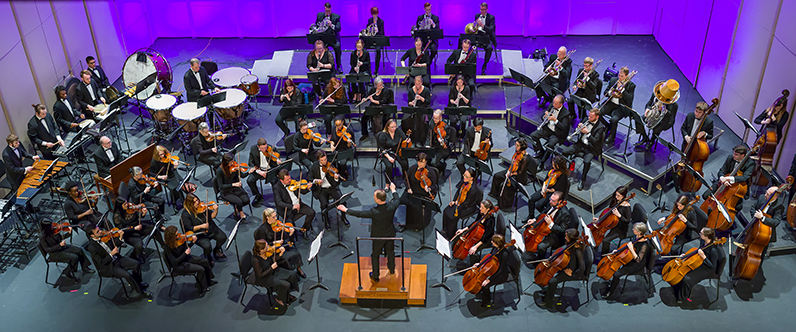 Selected students also have the opportunity to play for musical theatre productions and various community and educational events. Membership in MDSO places a high demand on students who gain hands-on experience by playing side-by-side with faculty and other professionals in a nurturing environment.
Concerts of the Millikin-Decatur Symphony Orchestra are partially supported by a grant from the Illinois Arts Council, a state agency.