Millikin math majors discuss plans for future careers
A mathematics degree prepares graduates for a number of rapidly growing positions, such as a mathematician, teacher, scientist, technology professional, engineer, statistician and more. According to Bestcolleges.com, as of 2015, some of the top 10 fastest-growing positions in the United States are in STEM (science, technology, engineering, and mathematics), showing how important a math degree can be when it comes to developing a career.
Recently, a few Millikin University mathematics majors shared their career aspirations and discussed the importance of applying knowledge they've gained.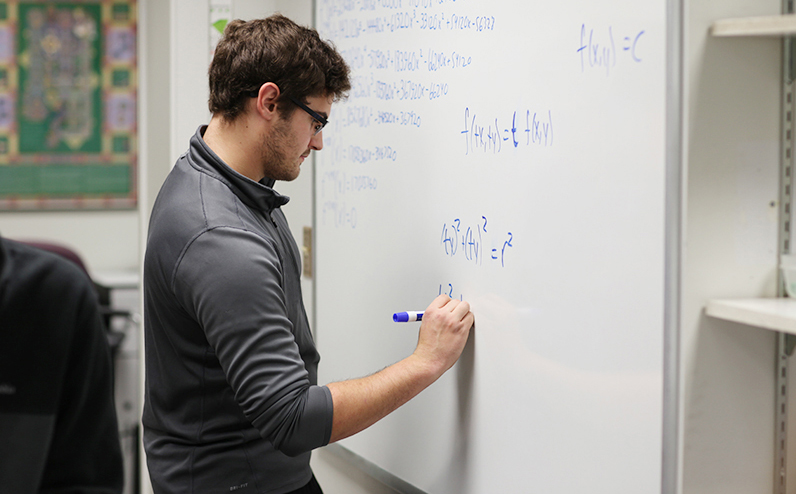 Among the students was Ryan Sikora, a junior from Hickory Hills, Ill., who is studying mathematics actuarial science. Sikora, who passed the Society of Actuaries' Exam P (Probability) on his first attempt in September 2017, chose actuarial science to assess risk in insurance, finance and other industries and professions.
"I've put so much work in the studies I've been doing now, and seeing all that hard work pay off has been incredible," Sikora said. "The reason I chose math and particularly actuarial science is that growing up, I was a good numbers guy. It just made sense to me. My senior year in high school, I took my first statistics class and just fell in love with the material."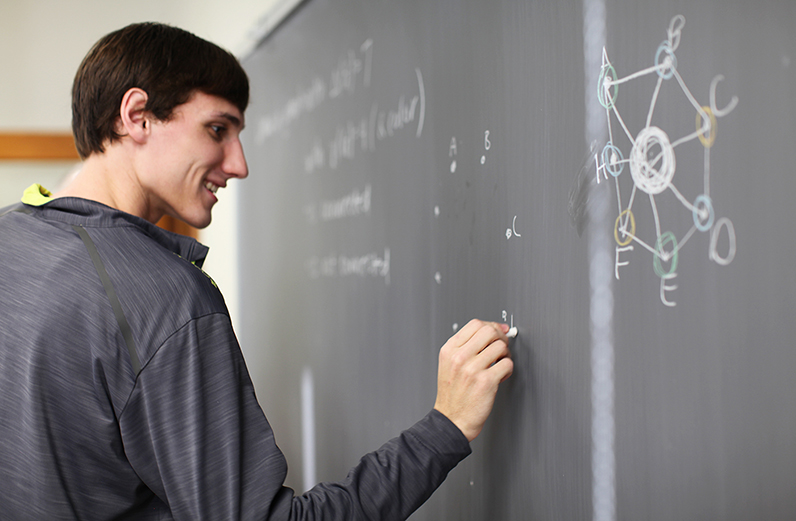 Millikin's Department of Mathematics prepares actuarial science majors for two Society of Actuaries' exams, as well as two of the Validation by Educational Experience (VEE) requirements of the Society of Actuaries. The pass rate on the exam Sikora took is about 30 to 40 percent, and most students have to take it more than once to get a passing score.
"When our students do actuarial science they take a lot of business courses and many of them get a finance minor," said Dr. Joe Stickles, chair of the Mathematics Department at Millikin. "Being a math major gives you the skills to be able to succeed in almost anything that is science-related, business-related, because it teaches you how to think."
Dr. Stickles added, "Some math majors go on to law school because law is very logical, so choosing a math major to go to law school is a good choice. Philosophy is a good choice, but also psychology. Psychology programs love math people because they don't have to teach them all of the statistics."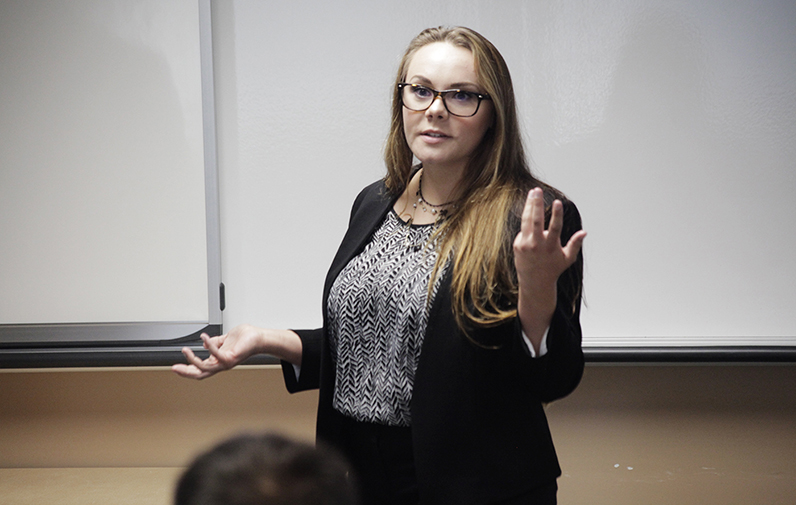 Carrie Barrick, a senior actuarial science major from Mt. Zion, Ill., has taken a number of courses at Millikin's Tabor School of Business, including the Tabor Investment Portfolio (TIP), a class that gives students real life experiences in managing an investment portfolio.
"It opens up a lot of doors for you and you meet a lot of higher-up people," Barrick said. "I'm not worried about finding a job, because having that math degree carries so much weight. And there are connections I can make on the Tabor side that will put me a step ahead of so many of my peers."
Student Krystal Reyes, a senior mathematics secondary teaching major from Menifee, Calif., plans to teach after she graduates, and Korbin Farmer, a sophomore from Columbia, Ill., is double-majoring in math and philosophy, minoring in communications, and has earned several business certificates.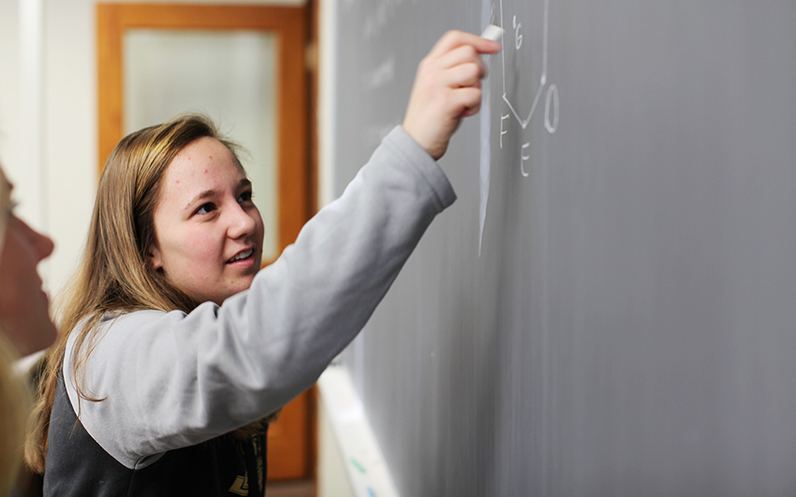 "Other math majors are going on to graduate school, so we're preparing them with classes above and beyond our curriculum," Dr. Stickles said. "We have a new data science track with applications on the information systems side. We've developed that program to work with our Tabor School of Business so that the students get the information systems experience to be able to do data analysis as well as the math side."
Dr. Stickles noted the importance of exposing Millikin mathematics majors to different experiences so that they are able to make changes and have the foundation to do anything they want to do.
"We're very big on getting our students to be able to do things independently," Dr. Stickles said.
For more information about the Department of Mathematics at Millikin, visit millikin.edu/mathematics.
View Coverage