"Each of them is equipped with the skills and work ethic necessary to help make a positive difference on campus."
Millikin University President Dr. Jim Reynolds announced on Nov. 18, 2021, that Mary Black has been named permanent provost and RJ Podeschi named permanent dean of the Tabor School of Business, effective immediately.
Mary Black has been serving as interim provost at Millikin University since July 2021 succeeding Dr. Jeffery Aper who retired in June 2021. As provost, Black serves as the chief academic officer for Millikin, working closely with faculty and academic staff to ensure the overall academic quality of the University. Black serves as an advocate for both faculty and students as they strive for excellence across the disciplines in teaching, learning, advising, scholarship and artistry. Working closely with President Reynolds, administration, faculty and staff, she will strive to advance the mission of the University in preparing students for professional success, democratic citizenship in a global environment and the personal pursuit of a life of meaning and value.
"I have a great deal of confidence in the good work that Mary and RJ will do in their new roles. They both have a great deal of insight about our work together as we continue to build on our successes as a University," Reynolds said. "Each of them is equipped with the skills and work ethic necessary to help make a positive difference on campus. I'm grateful to them for their willingness to take on these new responsibilities."
Mary Black joined the faculty at Millikin in 2009 as an assistant professor of theatre. She was promoted to associate professor in 2015 and to professor in 2021, and most recently served five years as the director of the School of Theatre & Dance. She holds a Bachelor of Arts in Theatre from the University of Iowa and a Master of Fine Arts in Theatre Technology from Indiana University.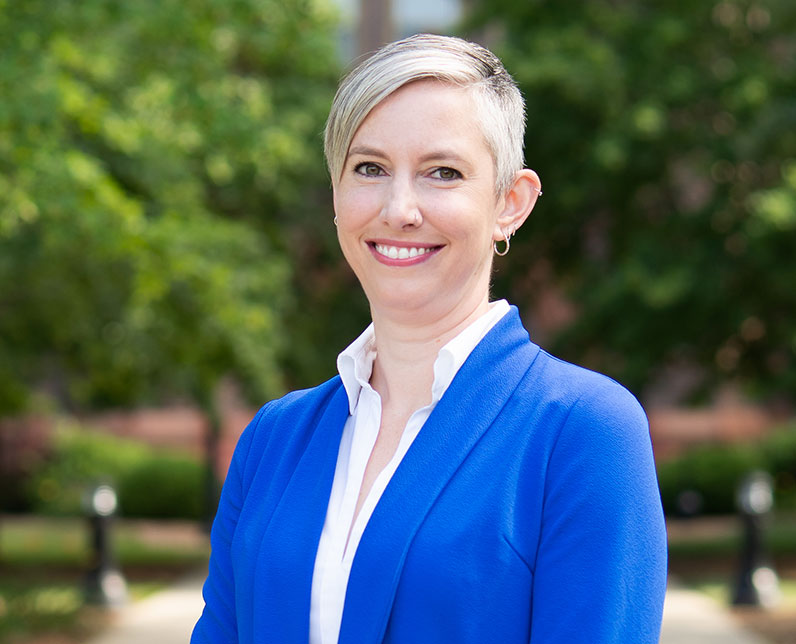 Mary Black
Black's primary area of teaching and research is in theatrical production and technical direction, but she has also produced artistic work in the areas of theatrical scenic and lighting design. Her past credits include technical work at Indiana University Theatre and Opera programs, Iowa Summer Repertory Theatre, Brown County Playhouse and the University of Iowa Theatre and Opera programs. Black is actively involved in the United States Institute for Theatre Technology (USITT) and has published and presented at USITT national conferences and through the USITT Tech Expo.
"I am honored and privileged to serve in this role, and I am excited for the opportunity to work with an incredible team of committed faculty, staff and administrators as we strive to reimagine a Millikin as a stronger, more vibrant and more inclusive institution," Black said.
Prior to becoming permanent dean, RJ Podeschi served as interim dean of the Tabor School of Business beginning in Aug. 2021. Previously, he served as associate professor of information systems and chair of the Tabor School of Business Undergraduate Programs.
Podeschi's teaching expertise is in relational databases and information technology (IT) infrastructure with research interests in information systems pedagogy and experiential learning. RJ serves as a board member for the Information Systems and Computing Academic Professionals alongside the editorial review board for the Information Systems Education Journal. Podeschi holds a Master of Science in Management Information Systems from the University of Illinois, Springfield.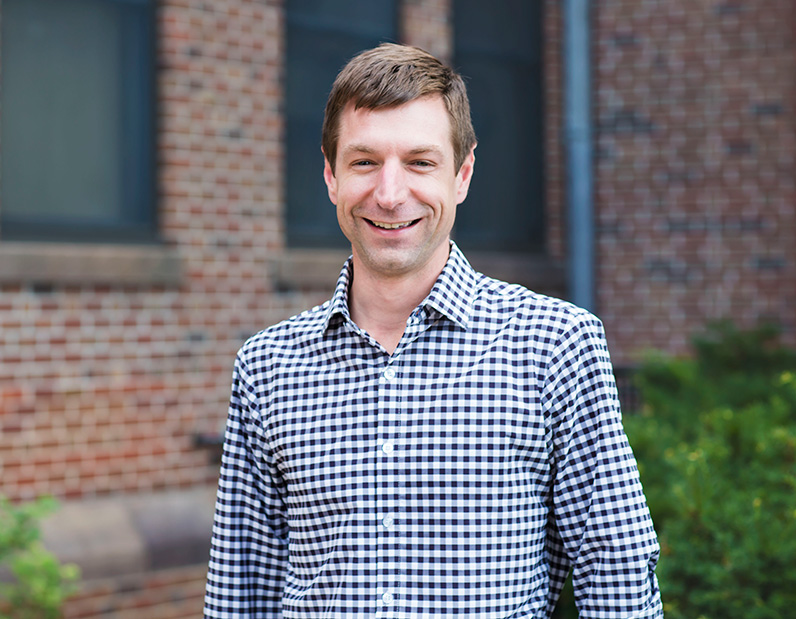 RJ Podeschi
Prior to his full-time faculty appointment, Podeschi served his alma mater (Millikin Class of 2002, MBA Class of 2004) for 11 years in a variety of information technology leadership roles, primarily implementing and managing enterprise databases, administrative systems and network/server infrastructure. His passion for the classroom and student learning came out of his work as an adjunct faculty member for Millikin, and now allows him to deliver on Millikin's mission by providing students with its signature blend of theory and practice.
"As a proud Millikin alumnus and long-time employee, Millikin and the Tabor School of Business hold a special place in my heart. I'm honored and humbled by this recent appointment," Podeschi said. "We have an outstanding group of dedicated faculty who are motivated to provide Performance Learning opportunities for our students so they can build their resumes now while pursuing their degree. It's a joy to see the high-quality jobs our students are earning in their field upon graduation."
Millikin University
Millikin University is a private, comprehensive university with a diverse student population of approximately 2,000 undergraduate and graduate students. A Millikin education features Performance Learning, a unique learning approach offered only at Millikin that gives students the chance to build the confidence and skills to succeed before and after graduation. Millikin offers more than 50 majors in the College of Fine Arts, College of Arts and Sciences, College of Professional Studies and Tabor School of Business, and is located on a 75-acre residential campus in Decatur, Ill. Millikin graduates enter the job market armed with experience and ready for success. In 2020, 97 percent of graduates gained employment or entry to graduate or professional schools within six months of graduation.