Millikin faculty member to speak on "Arts and Entrepreneurship in a Time of Crisis"
Martin Atkins, coordinator of music business at Millikin University, as well as a Grammy award-winning punk rocker, business owner and entrepreneurship educator, will be among the featured speakers during Penn State's Global Entrepreneurship Week (GEW) on Wednesday, Nov. 18, from 6-7:30 p.m.
The weeklong virtual celebration of entrepreneurship aims to connect student entrepreneurs with changemakers, thought-leaders, innovators and collaborators.
"Atkins is the type of speaker who pushes his listeners outside of their comfort zones and inspires them to think and act differently," says Jeanette Miller, director of the corporate innovation and entrepreneurship major in the Smeal College of Business at Penn State.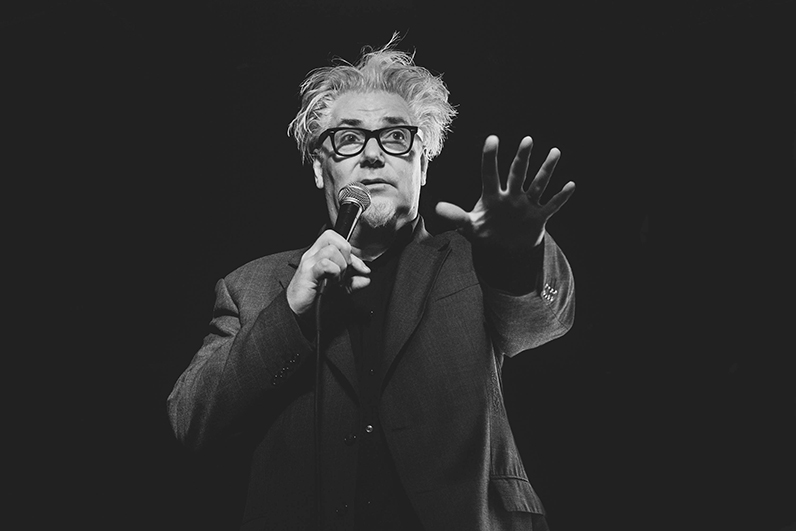 Photo courtesy of Kara Hammond
Atkins has spoken publicly on a variety of topics related to the music industry and entrepreneurship but has shifted recent speaking engagements to focus on the entrepreneurial response to the COVID-19 pandemic.
"My last seven months have been all about pushing the envelope and inspiring people who may feel frozen in fear and anxiety right now to show them that innovation is still possible and it's our jobs as creators to inspire, energize and make change," Atkins said.
Atkin's talk, "Arts and Entrepreneurship in a Time of Crisis," will be held virtually. The event is free of charge and open to students, faculty/staff and the public.
It's no secret that Martin Atkins has a grasp on how to make it in the music industry. A label owner, producer, successful author and drummer; you can say Atkins is the definition of entrepreneurial activity when it comes to music industry endeavors. A 40-year veteran of the industry, Atkins has been sharing his perspective with students at Millikin University as coordinator of music business – a position he's held since fall 2017.
Atkins' four decades in the music business spans across many genres, borders and industries. His experience in nearly every aspect of record production and promotion has given him a unique perspective not only on where the music industry is currently, but where it is going in the future.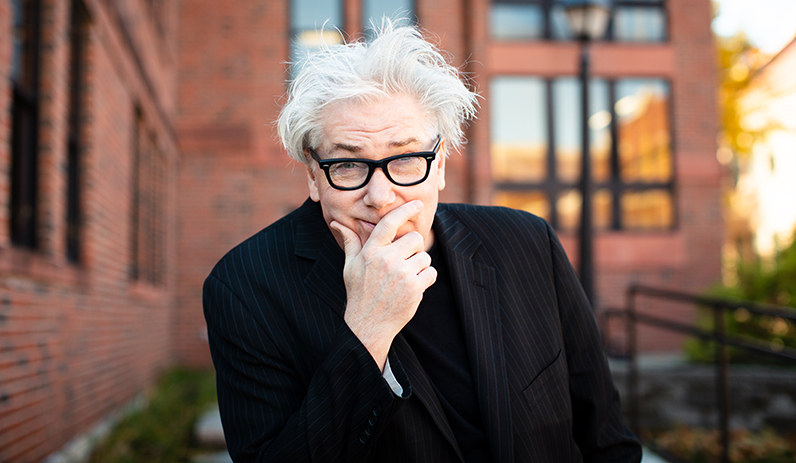 Atkins has spent time on the road sharing his expertise and talking about his five years in the group Public Image Ltd. (PiL), a band formed nearly 40 years ago by Sex Pistols front man, Johnny Rotten. After touring the world with PiL and contributing to several more studio albums, Atkins left Public Image Ltd. in 1985. Over the next five years, he played with and managed Killing Joke and toured with Ministry. He also worked with Nine Inch Nails, performing on the Grammy Award-winning "Wish" and appearing in the "Head like a Hole" video.
Atkins began working on the business side of music in 1988 when he formed Invisible Records and then Mattress Factory Studios in 1996. Over two decades Invisible Records released over 350 albums.
In 2007, Atkins authored the book "Tour:Smart," a comprehensive guide that addresses the nitty-gritty of touring with instructions on how to secure venues and publicity, how to stay healthy on the road, and how to keep within a budget.
In 2019, Atkins broke barriers and pushed Millikin University's signature Performance Learning to the limits with the inaugural expedition of Tour:Smart – Bus Edition where 15 music business students embarked on an extraordinary journey on the road with the Pigface 2019 Tour where students learned about tour management in real-time with real people, with real outcomes.
Next year, Atkins is offering the Tour:Smart class in an online format where students can get a free download of his book, engage in Zoom sessions and more – from basics to case studies, and the intricate, entrepreneurial process that enables his 19-person behemoth, Pigface, to tour without major label underwriting. Students can earn college credit and the possibility of a scholarship at Millikin University.