Passion for helping others drives Millikin nursing major
Nick Cravatta is a second semester junior nursing major at Millikin University. The Sullivan, Ill., native went to Lakeland Community College for the first two years of his college career and then searched for a four-year school to transfer to.
Though Cravatta applied to multiple colleges, once he visited Millikin's campus he knew that the Big Blue community was the place for him.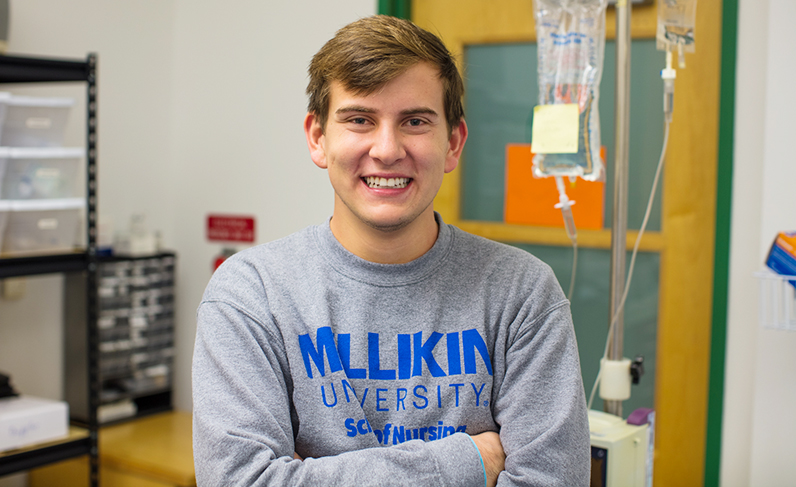 "I chose Millikin because of the small campus," said Cravatta. "With having smaller class sizes, I know that my professor will have more time to meet me one-on-one so I can receive help in my courses. You have that connection with your professors here and you know that they want you to succeed just as badly as you do."
Cravatta was also drawn to the overall atmosphere and Performance Learning that thrives on Millikin's campus. "Everyone here is open and wants to build deep connections with others. I felt that immediately when I got here," he said.
After transferring to Millikin, Cravatta joined Alpha Tau Omega Fraternity. Joining Greek life has given Cravatta a chance to build lasting friendships and a place to grow as a leader. Cravatta says "Alpha Tau Omega has really helped me develop relationships and my leadership skills. I also have had the opportunity to work with charities, which is great."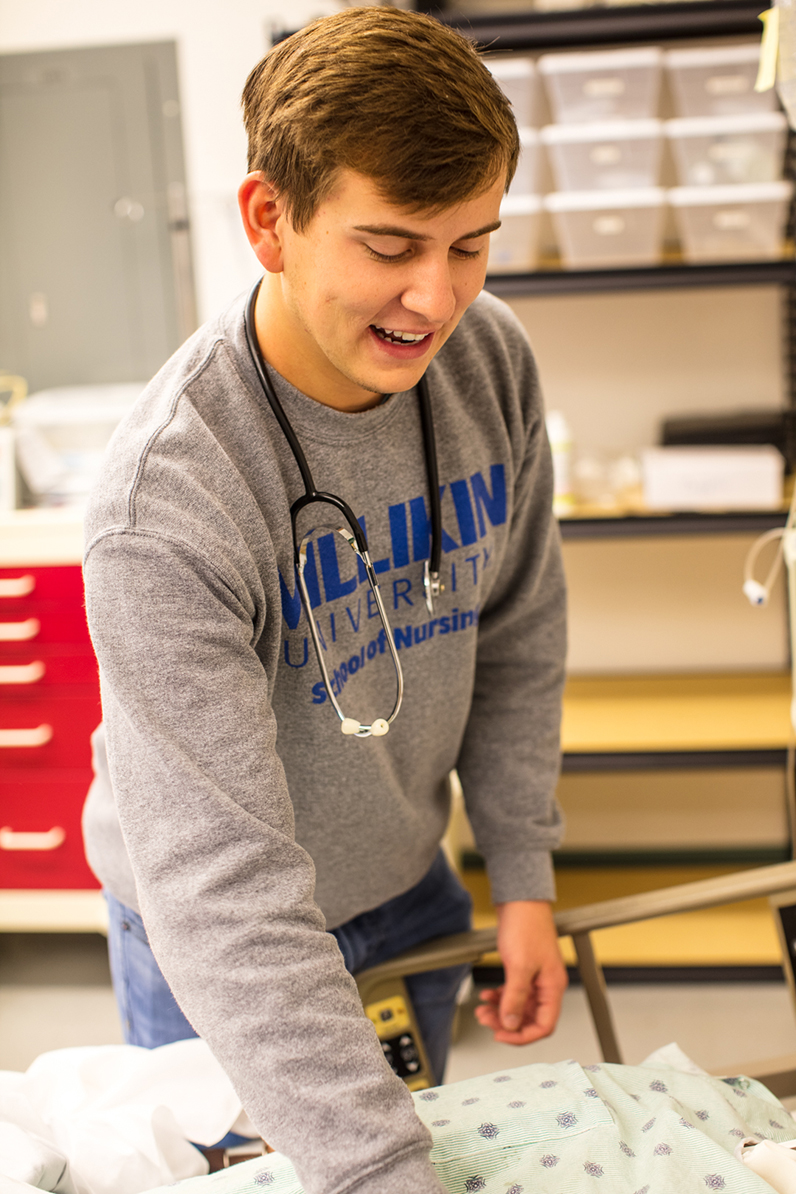 Cravatta is also involved on campus as a First-Year Experience Mentor (FYEM). "Being a FYEM is a really great opportunity to be involved on campus. I have been able to welcome first-year students with open arms and build communication skills. This experience has helped me to define myself as a leader," he said.
After graduation in December 2019, Cravatta plans to work in the nursing field locally for a few years then expand on his career, while exploring the United States, through a travel nursing program. Cravatta also hopes to one day work for Nurses without Borders for a few months, a not-for-profit health care organization, and then work in pediatrics for a large hospital.
Cravatta believes that his experiences through his courses on campus, as well as working as a Certified Nursing Assistant (CNA) at Decatur Memorial Hospital (DMH), a position he began in January 2018, have prepared him well for these opportunities.
"I have clinical experiences and the experience of being a CNA, and the two of them go together so well," Cravatta said. "Once I graduate I know I'll be prepared to be a nurse."
When asked why he chose nursing, Cravatta says it's his driving passion for wanting to help others.
"I really like helping people. I want to make people feel better."