Recent Millikin graduate and aspiring entrepreneur plans to start his own business
When it came time to decide on where he wanted to attend college, Chicago native Martel McGee became intrigued by Millikin University's emphasis on Performance Learning. The opportunities Millikin provided for McGee to learn beyond the classroom and engage in the business world impacted his academic experience.
"When I learned about Millikin and hands-on experiences through Performance Learning, that was very important to me," McGee said in student feature from the Associated Colleges of Illinois (ACI). "While at Millikin, Performance Learning led me to many great things including opening up a coffee shop in downtown Decatur (Ill.) called Blue Brew."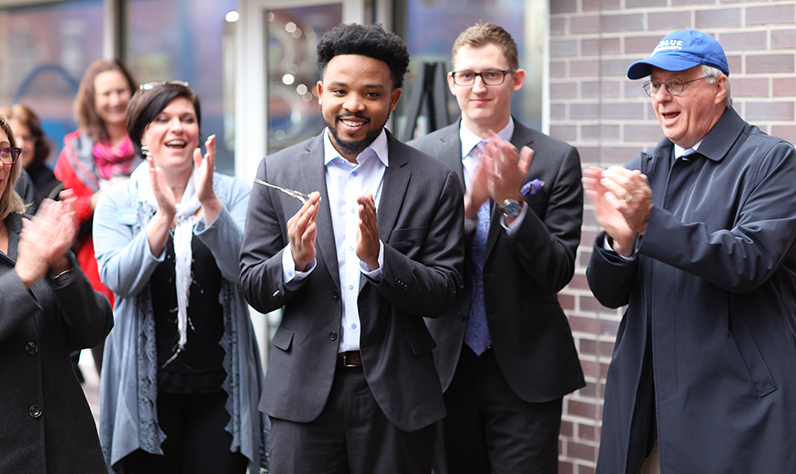 A student-run venture, Blue Brew opened its doors to the community on Nov. 15, 2017. The coffee shop is positioned as a food innovation and entrepreneurship laboratory where students run the shop as a course under the facilitation of a faculty member. The idea for the coffee shop was brought forward by Hickory Point Bank in Decatur. McGee, an entrepreneurship major, was one of four Millikin business students who worked on the concept for the business.
In addition to Blue Brew, McGee was involved with many other activities on campus such as co-finding and serving as president of the Millikin Artists Guild, a collective where artists can collaborate to create music. The Millikin Artists Guild helps students who want to be in the music industry, or other artist-related industries, by recording and distributing their own musical creations to platforms such as Apple Music, Tidal and Spotify.
"Students submit music to our club and we help by getting the music commercially ready," said McGee.
McGee was the recipient of several scholarships while studying at Millikin, including an ACI General Scholarship as well as the Sharon T. Alpi Scholarship for Entrepreneurship Excellence in Dec. 2017. McGee also earned the R. Michael Campbell Memorial Scholarship for Entrepreneurship this past December which is awarded to students who demonstrate campus or community leadership supporting entrepreneurial initiatives.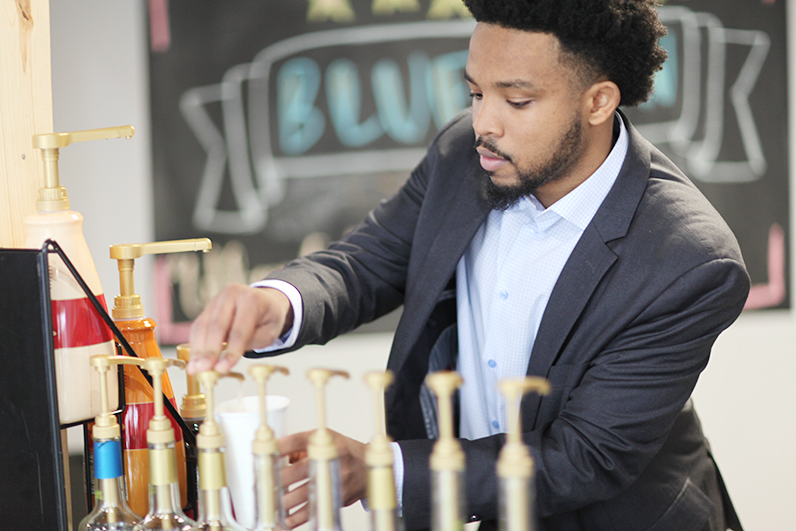 A first-generation college graduate, McGee recently graduated in Dec. 2018.
"Eventually I would like to open up my own business, either in the Decatur area or in the Chicagoland area," said McGee. "That has always been a big passion of mine."
McGee notes, "Millikin University is very dedicated to its students and if any students are interested in participating in programs beyond the classroom then Millikin is the place for them."