Mathematics student lands career opportunity with Federal Government
Julia Krull, a junior mathematics major from Milwaukee, Wis., enrolled at Millikin University three years ago; since then, her educational journey has been like no other. Krull will be graduating early, in May 2020, and will begin a career that was shaped from an internship she held last summer.
"After I graduate, I'll be moving out to the Baltimore, DC area. I'll be doing math and programming for the federal government," said Krull.
Part of what prepared Krull for her internship and her future job is the Mathematics and Computational Sciences Department at Millikin. It may be one of the smaller departments on campus, but the close-knit community of the department is something that Krull truly enjoys and says is part of what has made her successful.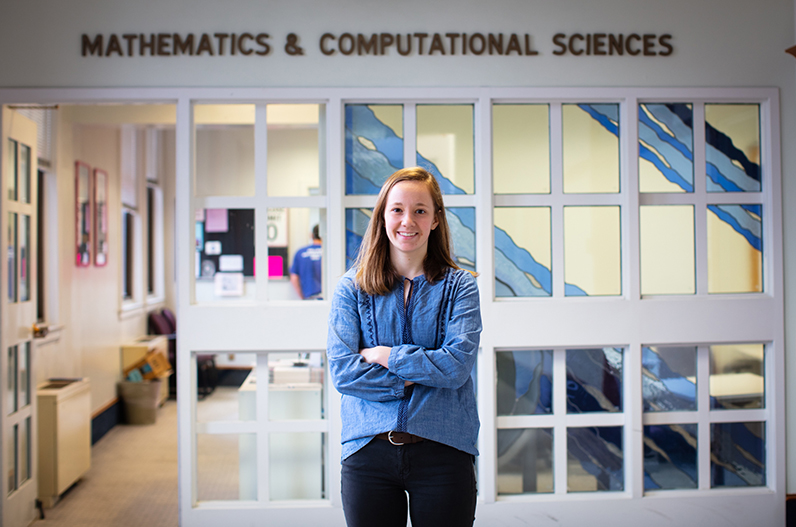 "The math department is really great. You definitely form a lot of relationships with your professors," Krull said. "One really nice thing about the math department is the math suite. There's a big table in the middle and all of the professors' offices are around the table. I like to work on my homework there and I can ask my professors questions. I feel like I've gotten to know them very well."
The availability and dedication of the mathematics faculty have helped Krull set herself up for success in more ways than one. The faculty have challenged her through various independent studies, giving Krull an opportunity to extend her learning.
"Being a small university, Millikin doesn't offer some of the less required math courses larger universities have," said Krull. "You are still able to take some of the courses that are offered at other universities and it is even more beneficial because there is more one-on-one interaction, so you gain even more knowledge."
On top of her rigorous work with her math courses, Krull has been working on her James Millikin Scholar (JMS) project all year as well. The JMS Program is an opportunity for honors students to do independent research or creative work during their last two years at Millikin.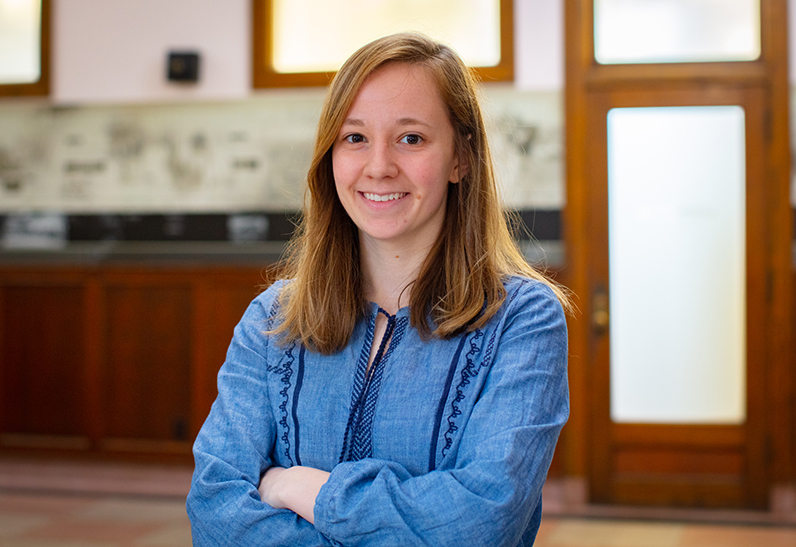 Krull's research centers on artificial neural networks, a common form of artificial intelligence which is modeled after the neuron networks in the brain, as well as sorting algorithms to see if she can combine the two to sort large amounts of data at a fast speed.
"It's a big project, but it will be a first step for other people to work off since there is not a lot of research about the two together," Krull said.
Krull's time at Millikin is coming to an end faster than she originally thought, but she couldn't be happier with the three years she got to spend on campus.
"Having only been at Millikin for three years, I'm going to miss the classes I've taken and the environment of the math community," said Krull. "I'm going to miss the community as a whole."