Future teacher makes impact on campus as Sorority President
Five minutes into her first campus visit day Jordan Griglin, a senior elementary education major from Cape Coral, Fla., knew Millikin University was going to be her home for the next four years and alma mater forever.
"Between the small class sizes, the great teacher relationships students talked about, and the overall campus feel made me want to be a part of the Big Blue," Griglin said. "The School of Education and my sorority, Pi Beta Phi, is why I call Millikin home."
What makes Millikin University a unique institution is that the faculty not only care about the students' academic success, but also their personal growth. They provide the students with all the necessary resources to be well equipped while working in their field.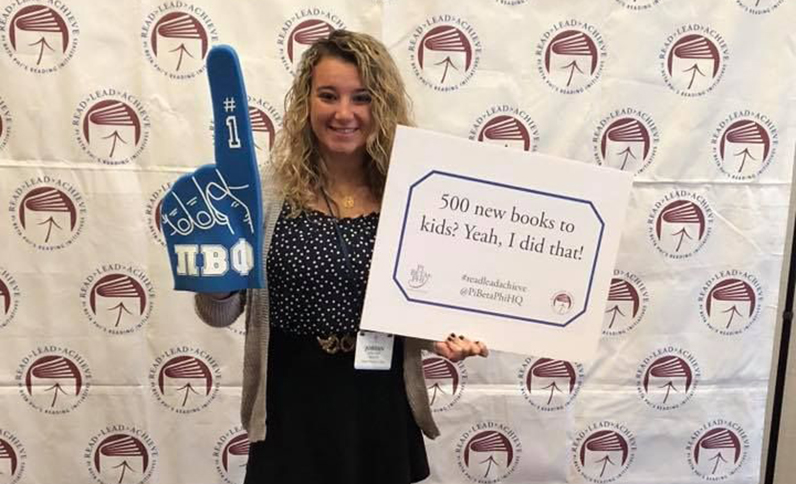 Consistent with the University's mission, the Millikin School of Education creates communities of learners and learning environments that demonstrate value of diversity, inclusion and active learning. Students benefit from small class sizes, experience in the field beginning their first semester and continual opportunities for Performance Learning to apply learned skills.
The School of Education also works with community schools to provide co-teaching opportunities for students during their student teaching experience and many of their preceding internships.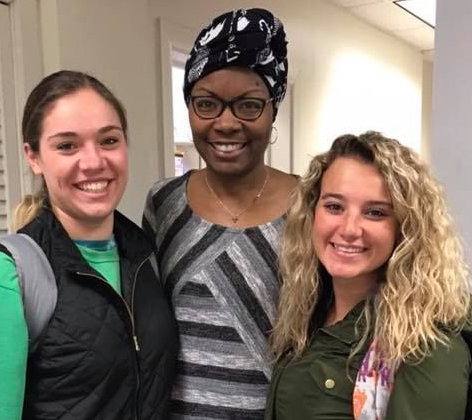 ​Griglin is currently participating in Junior Block where she is co-teaching a class at Mary W. French Academy in Decatur, Ill.
"This semester has made the biggest impact on my academic career so far," Griglin said. "I have been pushed to teach a variety of lessons while working closely with my cooperating teacher in planning and delivering lessons."
Griglin was recently named Chapter President of Pi Beta Phi Sorority and is leading the chapter in a direction that allows the students to grow individually and together.
"Joining Pi Beta Phi has been the best decision I have made during my time on campus," Griglin said. "Being a part of a sisterhood means more than just wearing the same letters. Instead, it brings together a group of women who endlessly love and support one another while providing service to the greater good; the Decatur community. Choosing to attend Millikin University, and becoming heavily involved will influence my life forever."