Recent Millikin graduate begins career in professional sports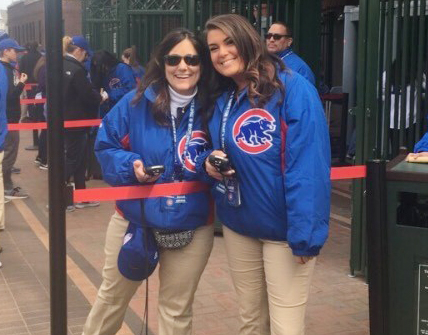 Ellie Roth has always aspired to work for a professional sports team, which is why she chose to study sport management while attending Millikin University.
The Naperville, Ill., native has always had close ties with Chicago sports, so when she received the call that she had landed a summer internship with the Chicago Cubs for the summer 2017 season, she knew that her education at Millikin had prepared her for the opportunity.
During her time spent with the Cubs, Roth managed to network her way to landing an additional internship with the Chicago Blackhawks.
The interview process, Roth said, was vigorous and consisted of a four-part process where Roth was interviewed by different people each time. While this process may seem intimidating to most, Roth knew that her experience and love of Chicago sports would help her land the job.
At one point during the summer of 2017, Roth was working for both the Cubs and the Blackhawks, gaining hands-on experience with two professional sports organizations at once. Her positions within both teams was centered on event operations. This allowed her to focus on the fan experience and make each game special for each fan – an aspect that Roth always appreciated when she was just a fan in the crowd.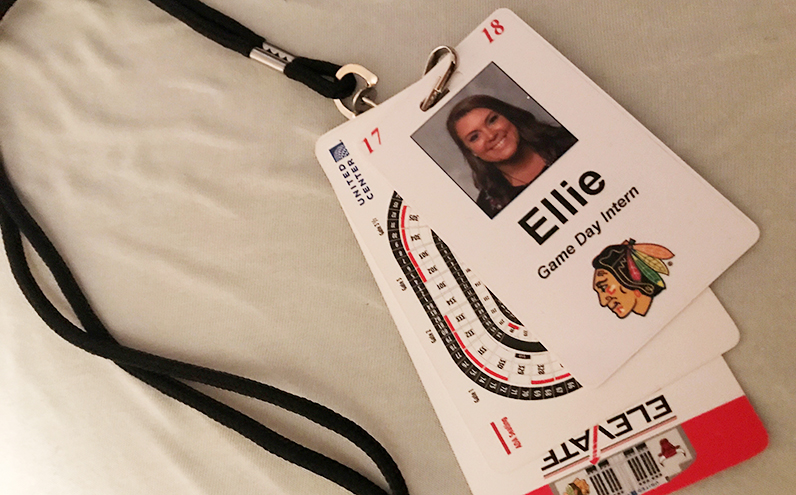 "When fans are willing to spend the money to attend a major professional sporting event, they want to not only watch their favorite team, but they want to have a memorable experience," said Roth. "This is where people such as myself help ensure that every aspect of the game runs smoothly for the fans."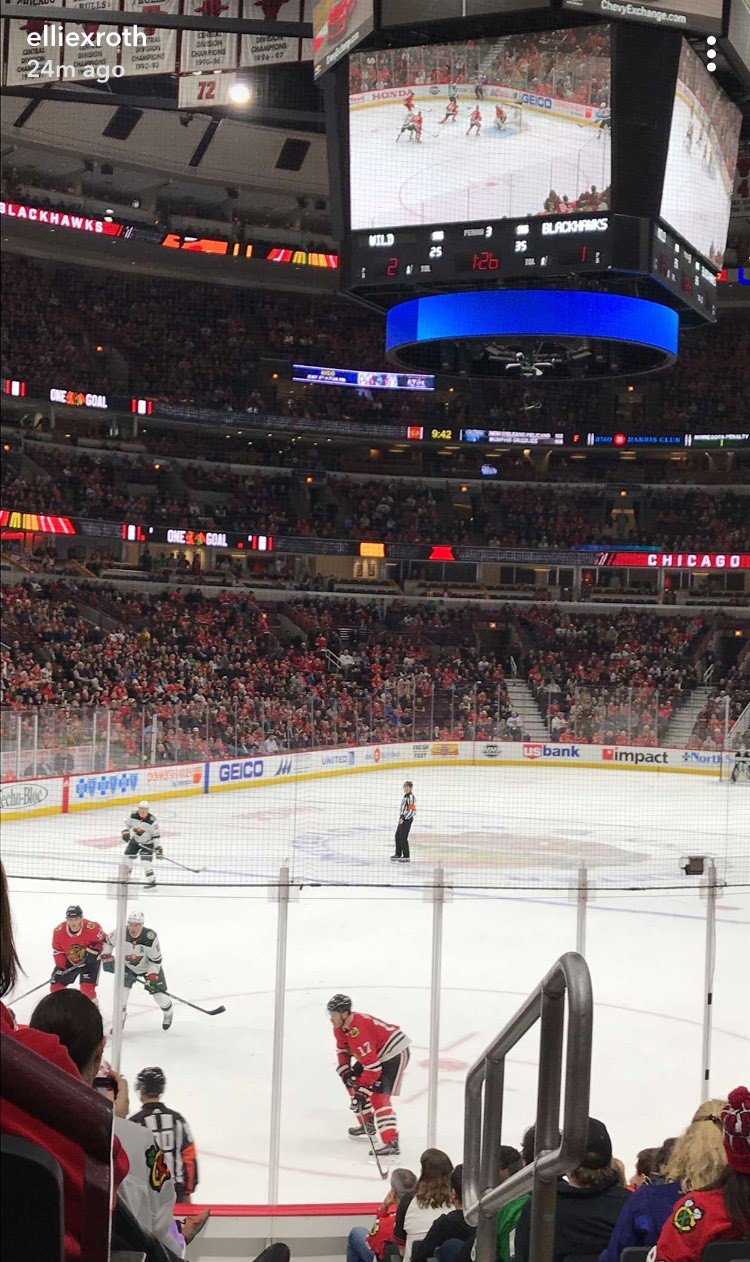 The job not only helped Roth gain the confidence within the sports industry, but she also gained an entirely new level of networking skills that would not have been obtained otherwise.
In addition to attending games as part of her job, she was also sent out to a variety of community events to represent the Cubs or the Blackhawks. These events included Lollapalooza, auto shows and other big name Chicago events which took Roth outside of the stadium and into the heart of the city.
"At those events you always have to be on your toes," Roth said. "It is vital to remember that no matter where you are, you are representing the team at all times." An invaluable lesson that Roth knows is essential to making a career in the sports industry.
"The sports industry is unlike any other, in order to succeed you must be flexible, attentive and willing to spend the majority of your weekends working," Roth said. "While this deters many from pursuing a career in the field, this solidifies the decision for those who are truly passionate about the industry."
Roth is a recent graduate of the Millikin Class of 2018, and while her time on campus is over, she knows that her Big Blue years prepared her for any obstacle that may come her way.
Roth is currently employed by the Chicago Blackhawks as an events intern with hopes to land a full-time job in the Chicago sports industry.