Long-Vanderburg Scholar becoming a leader on campus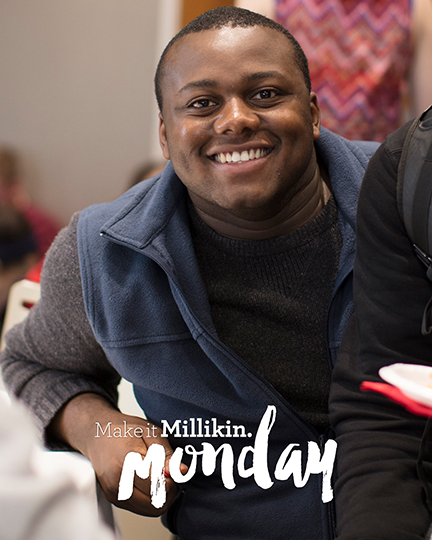 Caleb Williams, a junior political science major from Bradley, Ill., knew that Millikin University was the right fit for him the moment he stepped on campus.
"Millikin has an incredible sense of pride and that is what initially drew me to become a part of the Big Blue family," Williams said.
After being a student at Millikin for three years, his sense of belonging has only exponentially grown, assuring him that Millikin was the perfect fit. He didn't want to just be a part of the Big Blue family, he wanted to ensure that his time as a student would leave a larger impact, which is why he became a leader on campus.
"Millikin is truly a home away from home," Williams said. "At Millikin you will find your niche and within that you will be challenged academically, socially and personally."
Williams is a Long-Vanderburg (LV) scholar, one of the most prestigious scholarships that a student on campus can obtain. The Long-Vanderburg Scholars Program is an honors program that provides historically underrepresented students, and those interested in social justice and commitment to diversity and inclusion, the opportunity to uphold and contribute to the legacy of academic excellence, leadership and service at Millikin University through curricular and co-curricular activities.
By serving as an LV scholar, Williams has gained a sense of leadership, which prompted him to expand it further by becoming a member of Alpha Tau Omega Fraternity.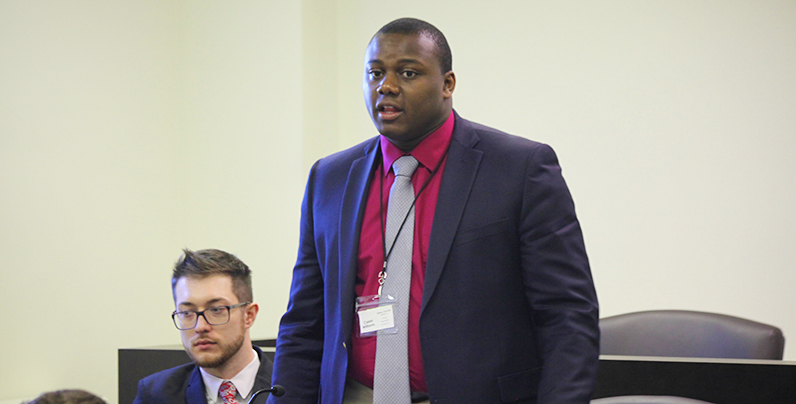 In addition to joining Alpha Tau Omega, Williams was named president of the Interfraternity Council. He also serves as a First-Year Experience Mentor at Millikin, and is a member of the Alpha Lambda Delta Honor Society and Pi Sigma Alpha Political Science Honor Society.
"Similar to many other freshmen, I did not have a clear idea of exactly what I wanted to do post-graduation," Williams said. "However, the professionals within the University structure inspired me to follow their example and become a student affairs specialist on a college campus."
Williams noted, "I know that my time here at Millikin has shaped me for life post-graduation, and no matter where I go, the Big Blue family will always be a part of who I am."