Millikin announces scholarship opportunity for students attending high school, community college in Macon County
Through a new initiative called Macon Matters, Millikin University has announced a scholarship opportunity beginning Fall 2019 for students attending high school or community college in Macon County.
In an effort to encourage local students to benefit from a nationally-ranked university in their own backyard, Millikin University will award a $22,000 Merit Scholarship to any student attending high school or community college in Macon County. Millikin Merit Scholarships are renewable for four years and are available to traditional first-year and transfer students.
"Millikin is pleased to offer this scholarship opportunity to students attending schools in Macon County," said Sarah Shupenus, vice president for enrollment and marketing at Millikin. "Simply put – Macon County matters to us."
Millikin is home to Performance Learning; an approach to education that begins in the classroom, moves to the field with real-life work experiences, and results in a prestigious degree and lifelong connections. Millikin's Performance Learning approach was recently recognized in several college rankings from national publications such as Forbes, The Princeton Review and U.S. News & World Report.
This fall, Millikin welcomed a total of 2,001 undergraduate students to campus, the largest number of undergraduate students at Millikin since fall 2015.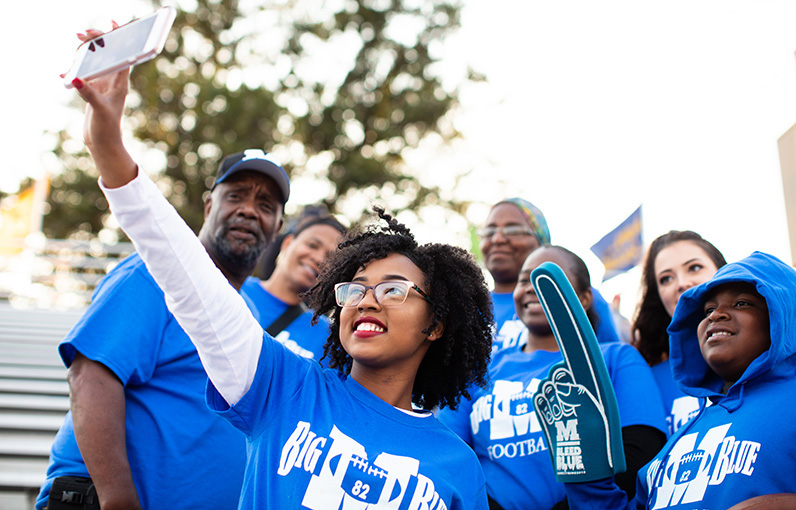 Shupenus noted, "Millikin is Decatur's university, and we are invested in its future. Helping area students stay close to home, have access to our nationally-ranked institution offering Performance Learning, and give back to the community is a win-win for all."
Millikin offers more than $20 million annually from its Millikin University Tuition Grants and Scholarships fund. All students who attend high school or community college in Macon County are encouraged to apply.
Millikin University is a private, comprehensive university with a diverse student population of over 2,000 undergraduate and graduate students. A Millikin education features Performance Learning, a unique learning approach offered only at Millikin that gives students the chance to build the confidence and skills to succeed before and after graduation. Millikin offers more than 50 majors in the College of Fine Arts, College of Arts and Sciences, College of Professional Studies and Tabor School of Business, and is located on a 75-acre residential campus in Decatur, Ill. Last year, 99 percent of Millikin graduates gained employment or continued their education within six months of graduation.