Millikin's newest LV Scholars embrace diversity
To be a Long-Vanderburg Scholar at Millikin University means being able to grow as a diverse leader through action and service says Maya Van Lysebettens, a senior human services major from Chicago.
Van Lysebettens is among a handful of Long-Vanderburg (LV) mentors at Millikin who recently welcomed the newest class of LV scholars to campus for a five-day leadership academy held July 18-22. Ten scholars from various locations came together to work on projects and enhance their academic and personal growth.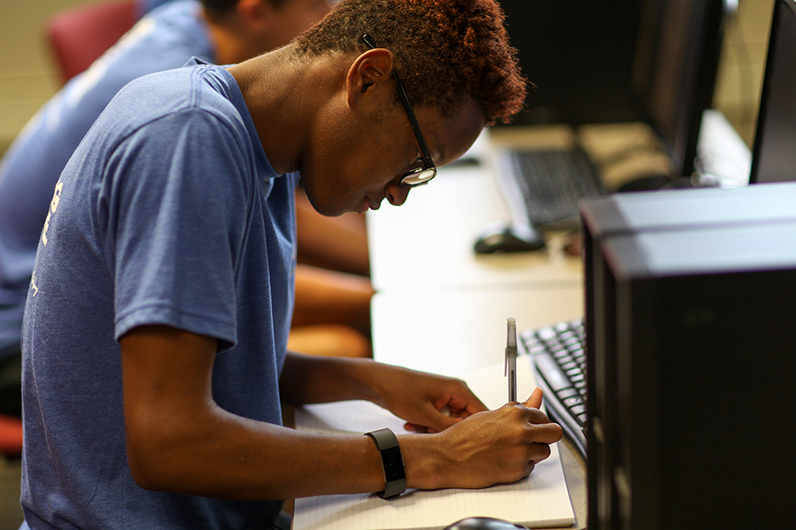 "As an LV mentor, it is my job to help the new scholars learn to find their voice," said Van Lysebettens. "Conversation is key to action because it helps to unravel and build constructive thought processes that can be converted into action. Through those conversations we assist the new LVs in finding and solidifying their beliefs and values that will not only help them as they navigate the LV program, but also help bring to light Millikin's own mission of helping students become democratic citizens in a global environment."
Millikin's Long-Vanderburg Scholars program gives underrepresented students a place to showcase their high academic ability and leadership, and encourages commitment to the community they live and work in. The program gives the scholars confidence in leading and navigating meaningful conversations.
Van Lysebettens plans to join the Peace Corps after graduation in December and says she wants to teach the new scholars to speak out and not be afraid of controversy. "With having a strong belief and value system comes the ability of stepping up and speaking out against adversity," she said.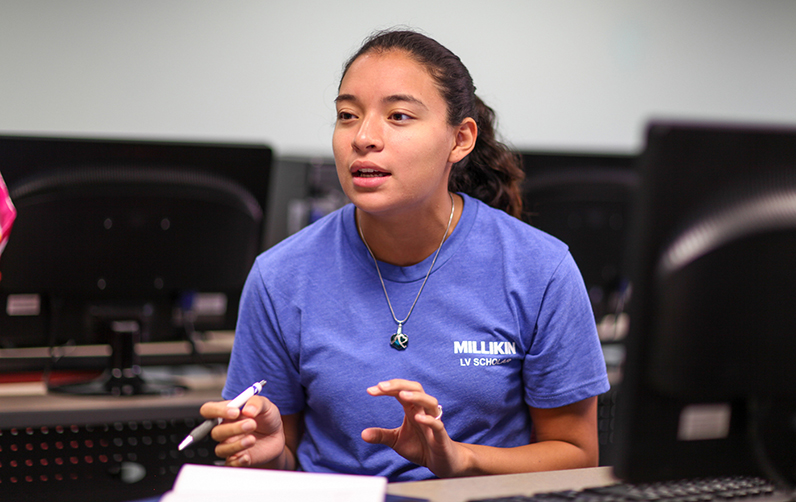 The Long-Vanderburg Leadership Academy centers on empowering students to be passionate and intentional in their journey to develop their personal, academic, social and professional skills as an undergraduate student and scholar at Millikin.
During the Academy, classes were held under the direction of Dr. Vicky Gilpin, adjunct professor, on topics of leadership and the theoretical foundations of social justice. The scholars also engaged in sessions with Millikin developmental staff including Molly Berry, director of inclusion and student engagement, and Carrie Pierson, senior director for the Center of Academic and Professional Performance, to get an idea of inclusion activities and expectations at Millikin.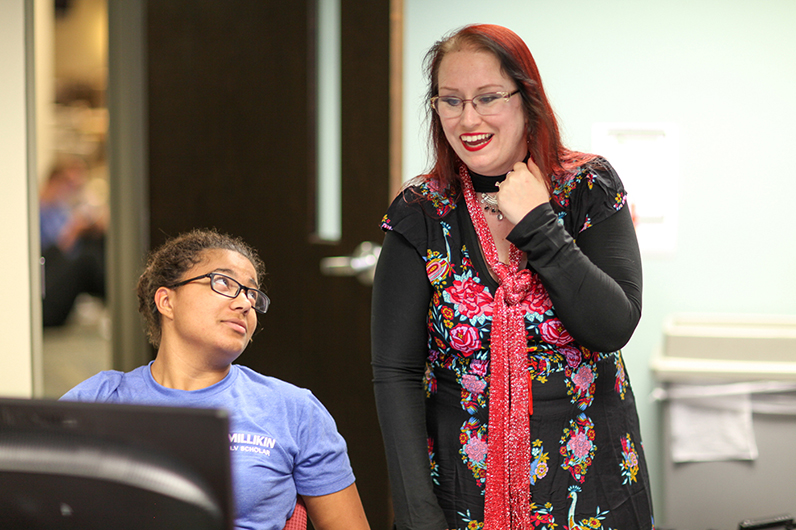 "These students have been leaders in high school and in their community," said Tonya Hines, director of the LV program. "They are interested in continuing those habits in college and leaving a legacy of touching others' lives. The scholars engage with their first-year professor to get a lens of what their LV Class will be like during the year, attend workshops with student development staff, and they engage in physical leadership challenges and conversations about social change with mentors."
In the evenings, Van Lysebettens and two other LV mentors organized different community building activities that focused on privilege and diversity. Some of the activities included a game called "The Privilege Walk" and "Diversity Bingo." One evening, the LV mentors opened the floor to the new students to talk about stereotypes and the different experiences they all had each faced.
"To engage these young adults is something that made me very proud because I could see them beginning to open up," said Van Lysebettens. "They started off as a very quiet group, but once they started contributing and building the conversation, it was truly incredible to see. It made me reflect on how far I had come from my own Academy experience to where I am now."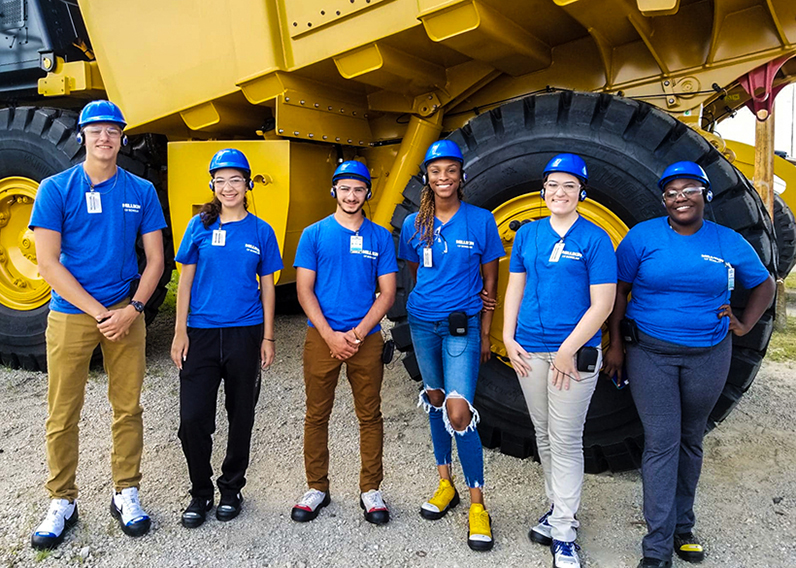 The new LV scholars visited the Caterpillar Inc. Visitors Center and Museum in Peoria, Ill., and traveled to Bloomington, Ill., to take part in a leadership adventure and rope course.
"Each new LV scholar brings a different experience and story," said Van Lysebettens. "I think they learned how to start having their voices heard, instead of being the person in the background. The LV Academy was definitely a pivotal moment for myself when I was an incoming freshmen. It helped me to springboard into my education and learn how I was in control and how I could contribute to the conversation not only through words, but through actions and service."
Over the next three years, the scholars will learn about leadership development, career development and post-baccalaureate opportunities, and demonstrated scholarship and service.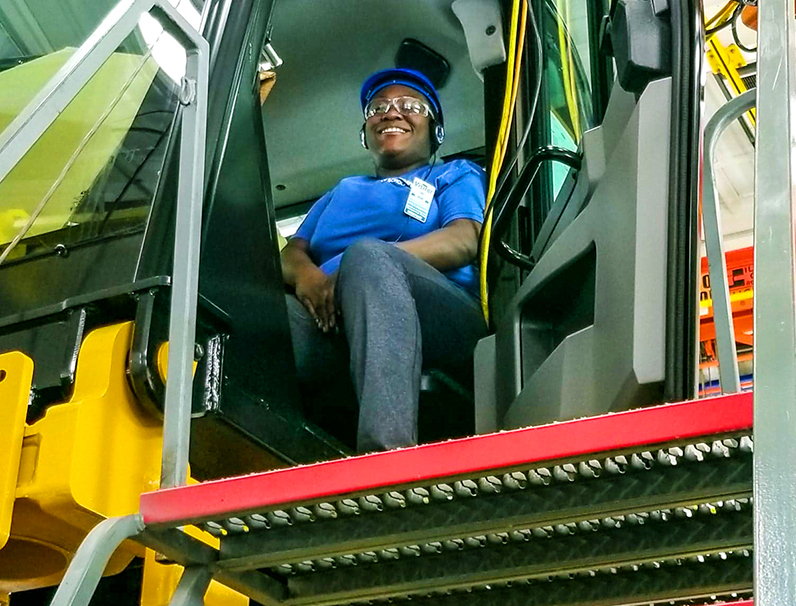 The program is named in honor of the first two African-American graduates of Millikin University, Fred Long (1918) and Marian Vanderburg McCants (1934).
Tonya Hines says the Academy not only gives the students a jump start on college life, but it gives them a new sense of purpose, placing them at the next level.
"Scholars often talk about having a space to discuss factors that contribute to social change and learning about their identities while considering the views of others," said Hines. "We begin those conversations in class at the Academy and continue throughout the semester. The scholars have opportunities to conduct research during the Academy and throughout the year that supports their conversations and presentations about who they are, how they identify, what they believe and where they fit in society."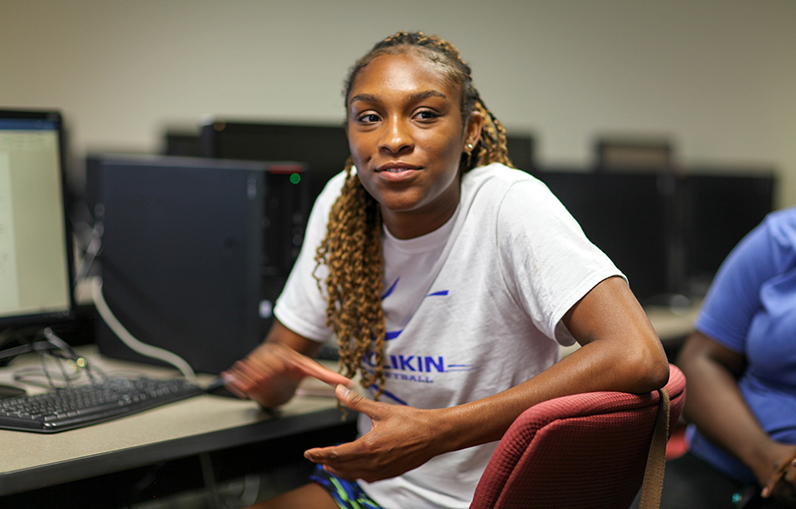 New LV scholar Christina Hoving, of Cerro Gordo, Ill., is planning to major in history and aspires to become a teacher.
"I was lucky, going to Cerro Gordo High School, which is really close, that we had a lot of opportunities to come over to Millikin and sit in and observe," said Hoving. "We had a teacher who took us to Millikin's Celebrations of Scholarship, and we got to sit in and listen to presentations. I've always been super passionate about social justice, and that's how I got interested in the program."