"I knew that this was going to be my home."
As the 2021-22 academic year at Millikin University is off and running, the Long-Vanderburg Scholars (LV) have found themselves feeling at home and ready to grow. This year, the LV Program has a driven group of eight students, and each student has a unique background and interests that they are able to bring to their classroom discussions and topics.
Joshua Klaber Higgins, a musical theatre major from Bellevue, Ohio, did not have a difficult decision when it came to choosing Millikin.
"I knew when I stepped foot on campus that this is where I wanted to go," Higgins said. "The musical theatre program is one of the best in the country and I knew I wanted some solid training, but it wasn't until I interviewed for the LV Scholars and got a real feel for what the program was that I knew that this was going to be my home."
The discussions during class revolve around social justice, equality, as well as diversity and leadership. The topics can be difficult to discuss, and the Long-Vanderburg Program helps to make this a more regular discussion in the students' everyday lives. Each of these students aspires to be leaders and share their voice when it comes to the community.
Iztel Garcia, a business major from Naperville, Ill., and Abigail Mendoza, a theatre design & production major from Deerfield, Ill., both agreed that an important reason they chose Millikin was that they felt as though they were not just another number at Millikin. They both were seeking a connection in the classroom with professors and their classmates.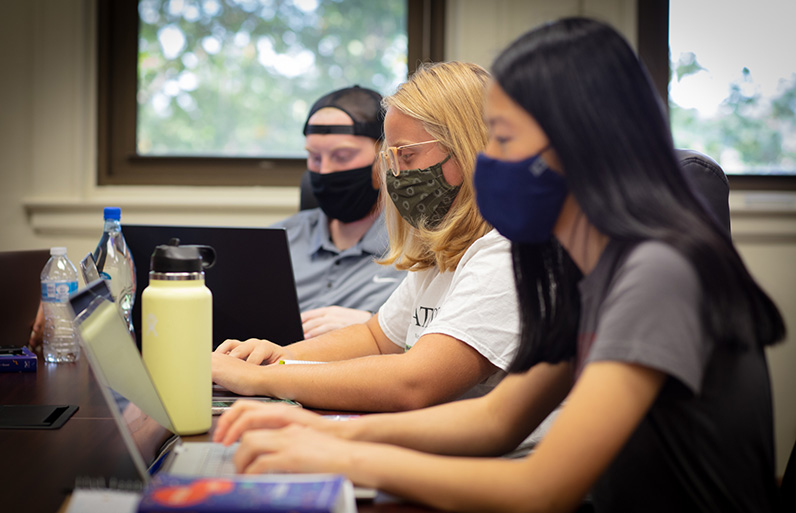 "It is really important for me to have a connection with my peers and teachers so that they can really get to know me," said Mendoza.
This year, the LV Program has two new directors and the LV students have enjoyed their teachings. Amelia Ayotte, a biology/pre-med major from St. Louis, Mo., said "They are really amazing, and work really well together. They split their teachings half and half. The perspectives of the two are interesting because they do come from such different backgrounds. It is an open discussion instead of a lecture which is really nice," when asked how the students liked working with the new directors.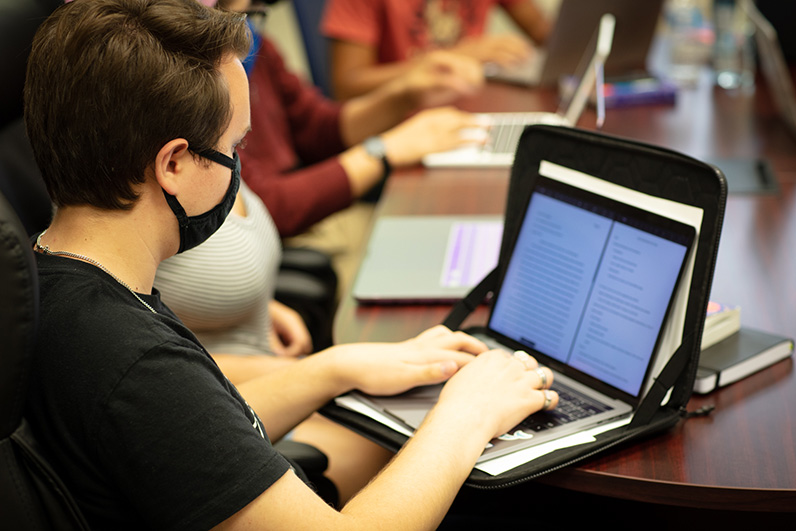 The new directors of the LV Program are not exactly new to the program. Dr. Anne Matthews, associate professor of English, and Dr. Ngozi Onuora, associate professor in the Millikin School of Education, have been hard at work creating this program since early 2006. The LV Program started out as a one-credit round table that met once a week and transformed into a program that allowed the scholars to choose already existing classes that focus on social justice to take throughout their time at Millikin.
Dr. Onuora has been at Millikin since 2004 and talked about the reason the program made such a transformation. "One, we are not forcing students to take eight credit hours of work that doesn't count towards anything," Onuora said. "Students are going to prioritize the classes that count towards their degree. Second, is that it helps us to observe and refine the curriculum we have at Millikin and think about where we are lacking and where gaps are in what we are teaching across the board."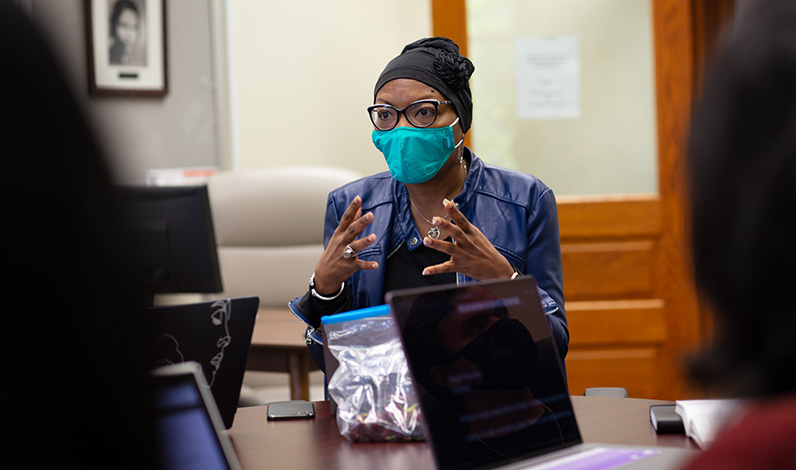 Dr. Ngozi Onuora
The program was able to get some outside recommendations in regard to the growth of the program and those recommendations are already being put into effect. One review was to bring the program back to the academic side of the University, while another was to increase the scholarship amount as well as hoping to receive more funding for a travel abroad experience for the scholars. Anne Matthews, who has been with Millikin since 2003, said, "We both have been working the past couple of years to reimagine what a new academic program would look like."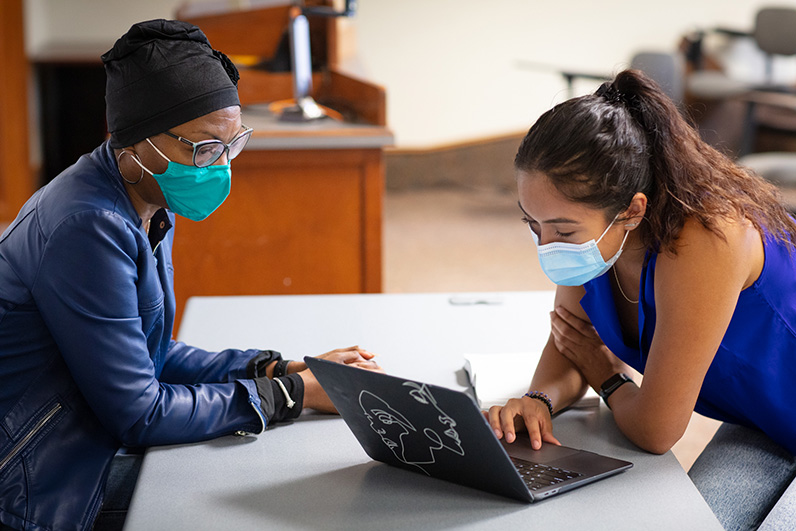 The new directors are continuing to shine bright in the eyes of their students during their time at Millikin and this program could not have been what it is today without them. The directors and the scholars this year are enthusiastic about the next four years together helping make a difference in the world around them, working together and creating a sense of family.