Millikin welcomes newest cohort of Long-Vanderburg Scholars
Millikin University welcomed its newest cohort of Long-Vanderburg (LV) scholars to campus for a five-day leadership academy July 19-23. During the academy, 16 scholars from various parts of the country worked together on projects that enhanced their academic and personal growth.
"The academy is meant to be the students' very first interaction with their honors cohort," said Tonya Hines, director of the LV Program at Millikin. "They are introduced to the curriculum that they will be studying in the fall which is all about identity and how we identify ourselves, such as race, class, sexual orientation and socioeconomic status."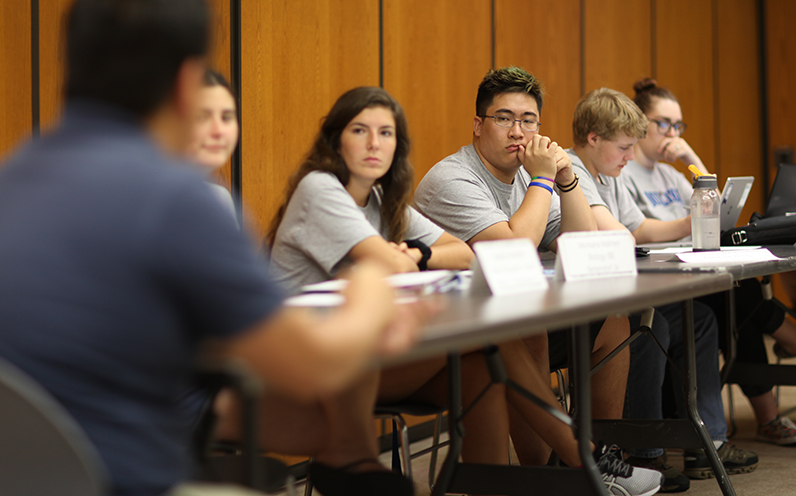 The Long-Vanderburg Leadership Academy's focus is to empower students to be passionate and intentional in their journey to develop their personal, academic, social and professional skills as an undergraduate student and scholar at Millikin.
During the academy, multiple discussion panels were held with Millikin faculty members on topics such as leadership and the theoretical foundations of social justice. The students visited the Caterpillar Inc. facility in Decatur, Ill., and traveled to Bloomington, Ill., to take part in a leadership adventure course.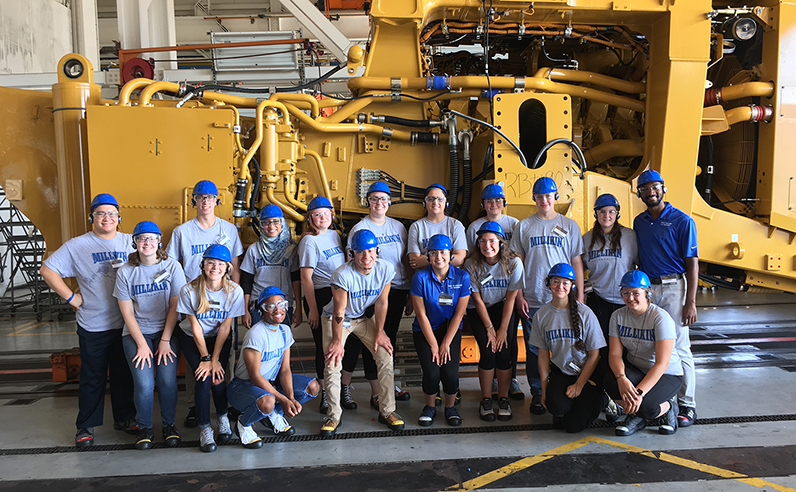 "The students were challenged to do a final project based on the learnings of leadership service, and topics of diversity and social justice," said Hines.
During the leadership segment, the students worked with Molly Duesterhaus who will start her new role as Director of the Oberhelman Center for Leadership Performance at Millikin's new University Commons this fall. For the segment on diversity and social justice, the students worked with Dr. Julio Enrique-Ornelas, assistant professor of Spanish at Millikin, and Dr. Vicky Gilpin, adjunct professor. Professor Gilpin teaches the first-year cohort of LV scholars and Professor Enrique-Ornelas teaches the third-year cohort.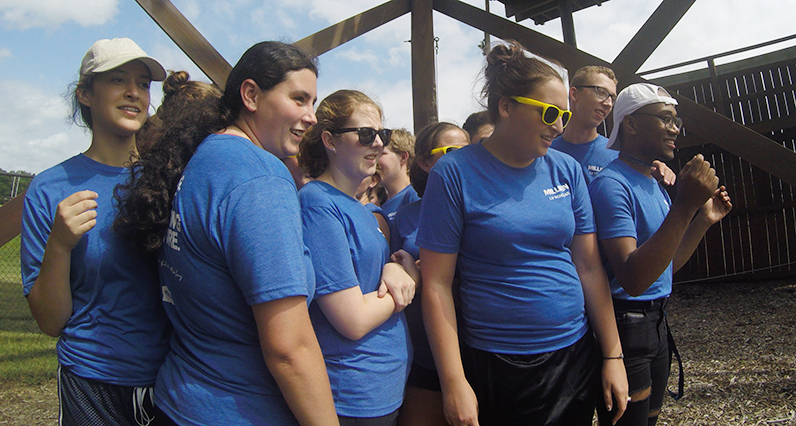 "Long-Vanderburg scholars look to engage in Performance Learning right away because they've already had some leadership experience in their previous schools," said Hines. "These are students who are a part of organizations such as Unity (student advocates for social justice), LASO (Latin American Student Organization) and Black Student Union. They want to have those conversations about culture and inclusion."
The major focus of the first semester course for LV scholars is the examination and critique of historical and contemporary societal issues as they relate to social identities, while learning about the history of the LV Scholars Program. Over the next three years, the scholars learn about leadership development, career development and post-baccalaureate opportunities, and demonstrating scholarship and service.
This year's new Long-Vanderburg scholars worked with two academy mentors and current Millikin students Joshua Miller, a senior theatre major from Flossmoor, Ill., and Rubi Rodriguez Bobadilla, a sophomore biology major from Wauconda, Ill.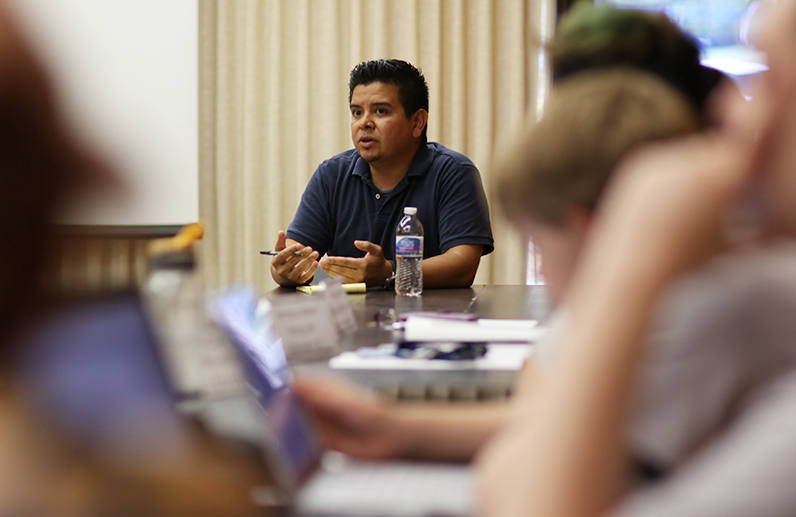 "It's important for the students to know, as part of the scholarship, to talk about the difficult issues," said Rodriguez Bobadilla. "It's our job as mentors to talk with them about that and to have an open conversation about those issues."
Last year, Rodriguez Bobadilla took part in the LV Leadership Academy as a first-year student.
"Coming into Millikin and coming into academy, I knew being a mentor was the role I wanted to take," said Rodriguez Bobadilla. "Being able to acknowledge the issues going on in the world and being able to help people explore their identity and the social expectations are very important."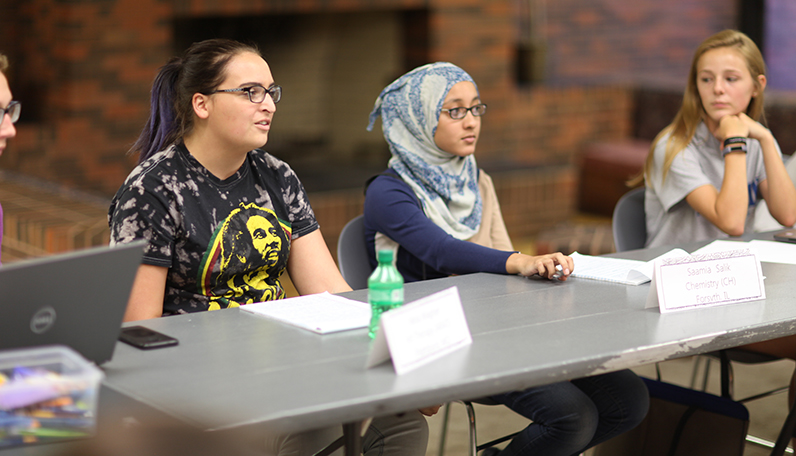 Rodriguez Bobadilla added, "Each LV cohort has its own tight-knit community. Not only will they live together through the Living-Learning Communities at Millikin, but they will grow together too."
The Long-Vanderburg Scholars Program is an honors program that provides historically underrepresented students, and those interested in social justice and commitment to diversity and inclusion, the opportunity to uphold and contribute to the legacy of academic excellence, leadership and service at Millikin University through curricular and co-curricular activities.
The program is named in honor of the first two African-American graduates of Millikin University, Fred Long (1918) and Marian Vanderburg McCants (1934).
For more information about Millikin's Long-Vanderburg Scholars Program, visit millikin.edu/lv.