The Minute Millikin with Nicole DeLiberis
For many students, going away to college is the first time a person spends a significant time away from home. Many students transition to living on campus in a residence hall with a roommate. The most successful campus housing supports academic and developmental needs of students, but there are plenty of questions on how to make a shared space work successfully, especially during one of the most challenging times the world has seen.
In a recent episode of The Millikin Minute, Sydney Gyuran, communications specialist at Millikin, sat down with Nicole DeLiberis to talk about the keys to living in a shared space on campus and using effective communication when addressing particular needs.
Nicole DeLiberis currently serves as director of Campus Life and residential communities at Millikin University and has been at the university since 2016 after earning a Bachelor of Arts in Spanish Education from Daemen College in Buffalo, N.Y., and a Master of Education in Higher Education Administration and Student Affairs from the University at Buffalo.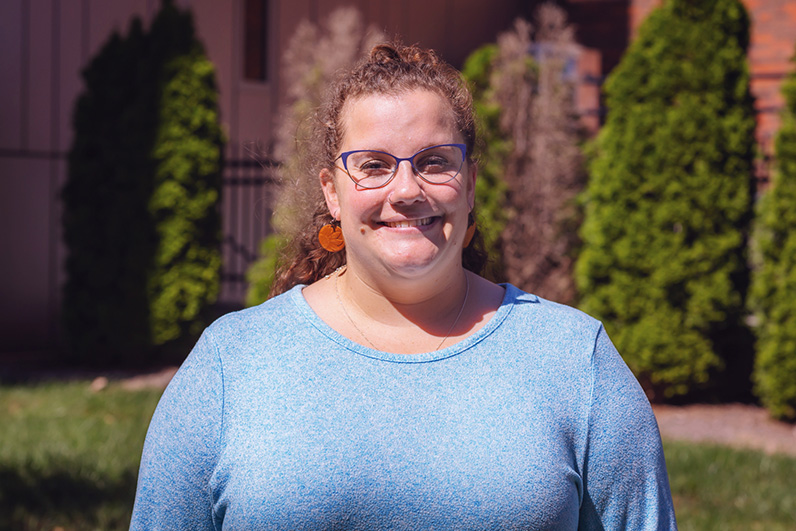 Nicole DeLiberis
DeLiberis oversees the day-to-day operations of all campus residence halls. She also serves as a Student Development advisor and a level one student conduct officer as well as the primary housing placement coordinator for all incoming first-year students. She also has experience in facility management, student activities and programming, student conduct, international education and orientation programs.
Following 2020, where many students did not have the opportunity to live in a shared space on campus due to the COVID-19 pandemic, DeLiberis says it has been an "adventure" to navigate because students are trying to figure out the difference between their social time and recharge time.
"Everyone is taking an opportunity to be social, and people are trying to navigate that because they have been in the same place for two years under the safety of their homes instead of around other people," DeLiberis said. "Navigating that social experience and being able to address conflict is really difficult right now, so what we are trying to do, especially within the residence halls, is promote self-advocacy … being able to say, 'this is a problem for me' and to do it in a positive way."
DeLiberis added, "As much as we think conflict is negative there is a way to be appropriate and positive, but also promoting a healthy environment for each other."