Millikin's new performance space makes a statement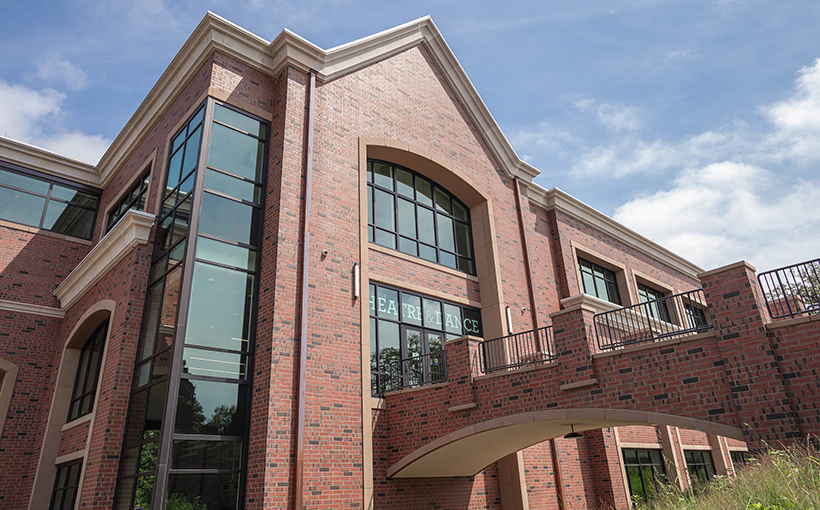 What was the former site of the Richards Treat University Center has now become an architectural marvel that is Millikin University's new Center for Theatre & Dance. The $29 million project has created a lot of excitement around Millikin's campus since breaking ground in May 2018.
Opened this August, the new Center features a 260-seat flexible theatre, including an orchestra pit, balcony and tech gallery with a tension wire grid. Designed by Decatur-based design firm BLDD – Carson Durham, lead architect for the project, understood the Center would need to be exceptional, yet fit well among the other campus buildings.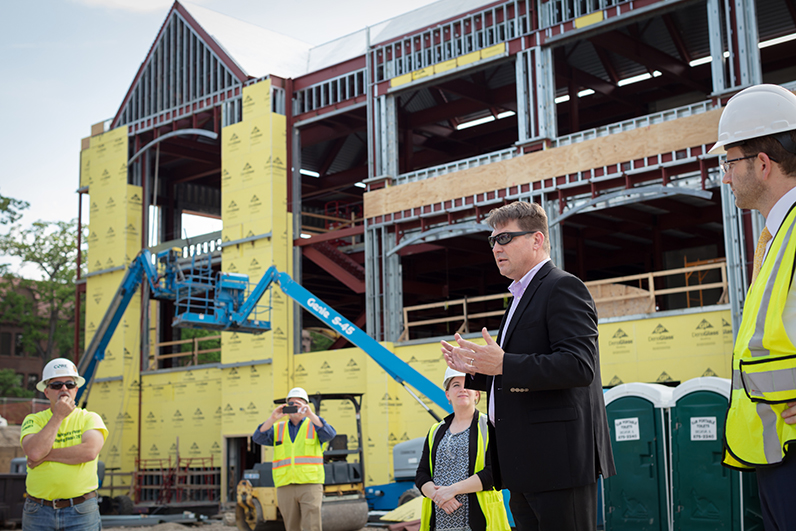 "The main objective was to provide the university with a tool that is available to students so they can become world class performers, technicians," Durham said in an interview with the Herald & Review. "It's a building that was simply designed around the idea of improving the experience of students."
Durham noted, "We wanted the building to be an attraction to others in the performance profession. The building has a lot of traditional elements and some contemporary elements."
The interior of the building also features lighting and sound labs, a costume studio, a costume classroom, collaboration spaces, acting studios, design classrooms, practice rooms, modern theatre equipment and offices and support facilities for current staff, with room for growth.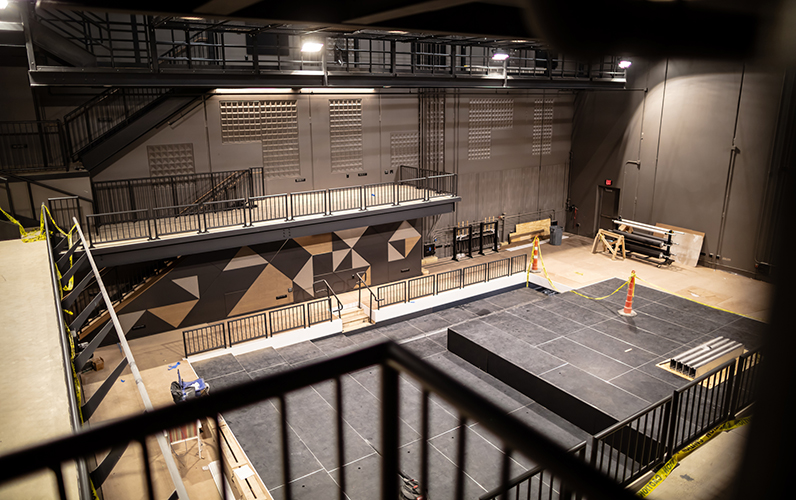 The building has become the face of the School of Theatre & Dance. "This is a dream come true," said Laura Ledford, dean of the College of Fine Arts at Millikin.
Due to the COVID-19 pandemic, classroom conditions on campus have changed for the fall semester with in-person, hybrid and remote learning options available. Most acting courses at Millikin will use a hybrid model. All acting studios are equipped with laptops, cameras and wireless microphones for faculty use. Acting studios also have floor markings to aid in social distancing by at least six feet. The GoReact platform will be used to increase quality and efficiency of distance delivery components of performance classes.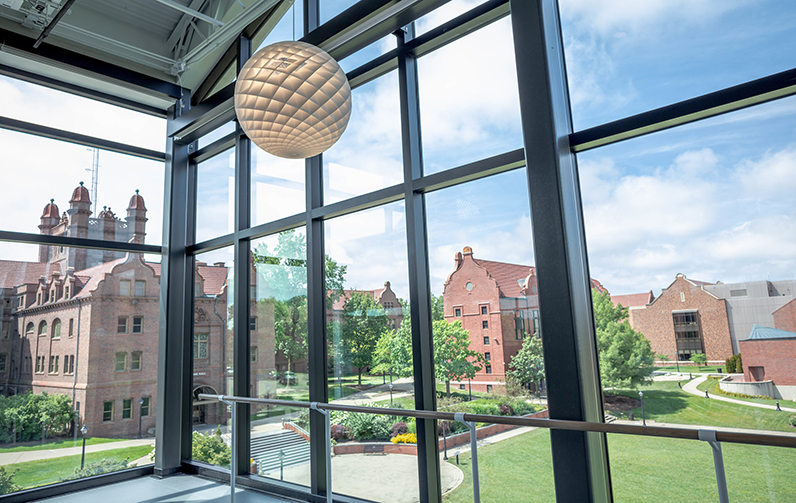 All dance courses will also be conducted under a hybrid model and all dance studios have floor markings to aid in social distancing by at least 12 feet. Singers will wear a specially designed singer's mask to facilitate reduction of droplet and aerosol spread while accommodating the articulatory movement necessary for singing.
"It's been a long process of planning," said Mary Black, director of the School of Theatre & Dance. "There is a lot of new spaces, new technology in this building that we've never had access to before."
BLDD worked with several Millikin students, faculty, administrators, alumni and donors for feedback during the developmental process. "As many people who wanted to have input in the building and its design," Durham said. "To make sure we were reaching a broad perspective of people who would use it."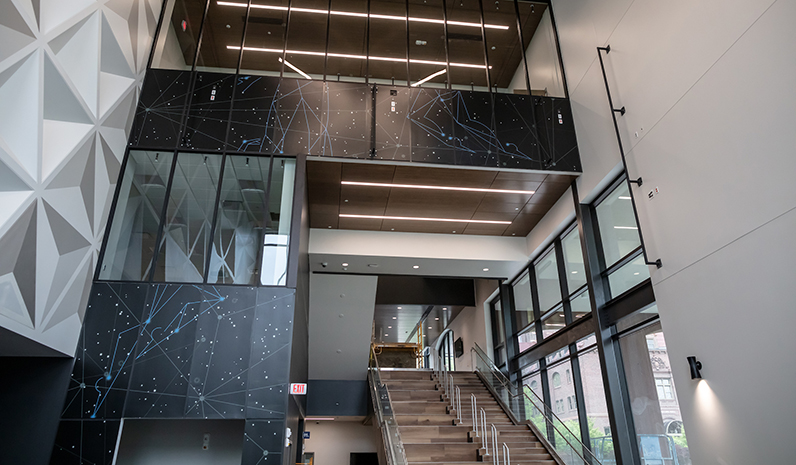 The flexible theatre was designed to offer as much creativity as possible. Seats and stages are moveable with lighting and audio technicians all hidden from the audience. "Every seat gets good sound in the space, no matter our configuration," Black said.
Durham added, "The idea is that they have all the tools they need at their fingertips. It's intended to be a blank plate for them to use their imagination and experiment, because this is the time to do that."
The large dance studio is the size of the Kirkland Fine Arts Center studio stage and offers one of the more unique views of Millikin's campus. "We wanted a space large enough to rehearse the Kirkland musicals," Black said. "Kirkland has a wider theatre stage then most college campuses."
Fundraising efforts are ongoing to support the Center for Theatre & Dance. For a $1,000 donation, a theatre seat will feature the donor's name.
First-year musical theatre major Natalie Kroll, of Spencer, Iowa, is excited about the new performance facility. "The building is beautiful. It's definitely a dancer's dream. This is bigger, the next level."