Millikin students gain international exposure to the world of sports in the UK
Millikin University's January Immersion term offers a unique combination of courses that take place on campus and online, as well as a number of travel courses for students to gain international experiences before the start of the spring semester.
This year, we decided to take a look at one of the travel courses called The Sport Industry in the United Kingdom (UK). A group of seven Millikin students spent seven days in the United Kingdom to examine some of the contemporary issues affecting the sport industry in the UK, and to visit a number of iconic London sporting venues such as Wimbledon, Twickenham Rugby Stadium and Premier League soccer venues.
To capture this experience, we asked each of the students to share a blog highlighting their experience, examining the impact of sports on society in the United Kingdom, and of course, to share some of their photos.
The following post comes from Rachel Wallis, a sophomore athletic training major from Danville, Ill.
A beautiful early morning start. We started the day walking to the University of Winchester to meet with Professor Andy Stevens and take part in his class about sports promotion. Personally, I thought it was such an eye-opening experience to see how classes are taught in the UK as well as the difference in sports and their promotions of each individual sport. We got to do a group project about integrating different sports into the UK and the United States.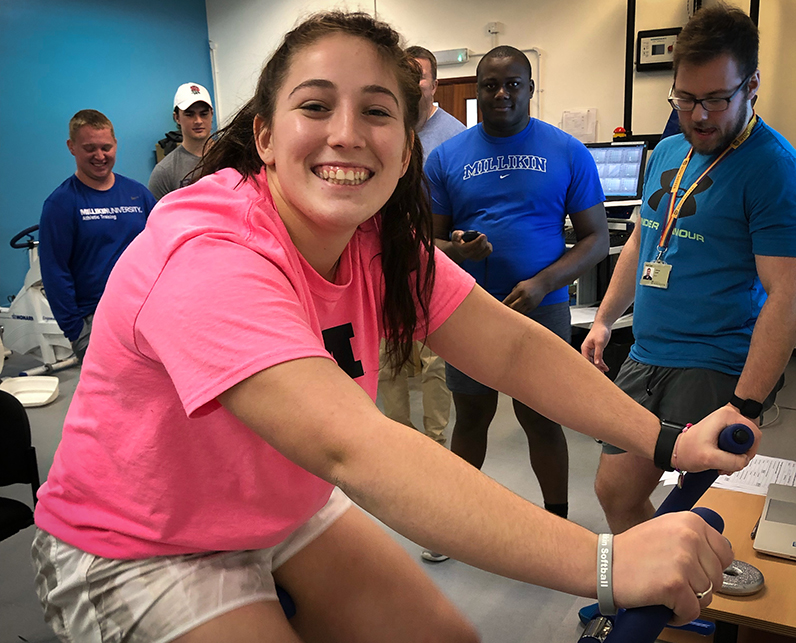 After spending two hours working through and presenting our sport integration plans, we headed to the Bowers Building and the Centre for Sport to have a physiology taster lab. We got to watch Millikin student Jennifer Miller ride a bike while doing a breath analysis. A few of us also got to perform the Wingate test - a bike ride that has weighted resistance, depending on your weight, for 30 seconds.
After we all recovered from the Windgate Test we headed over to the Strength and Conditioning Lab where we saw Helen Stewart performing some tests using EMG, or electromyography. We also got to run some tests using EMG during a previous biomechanics lab.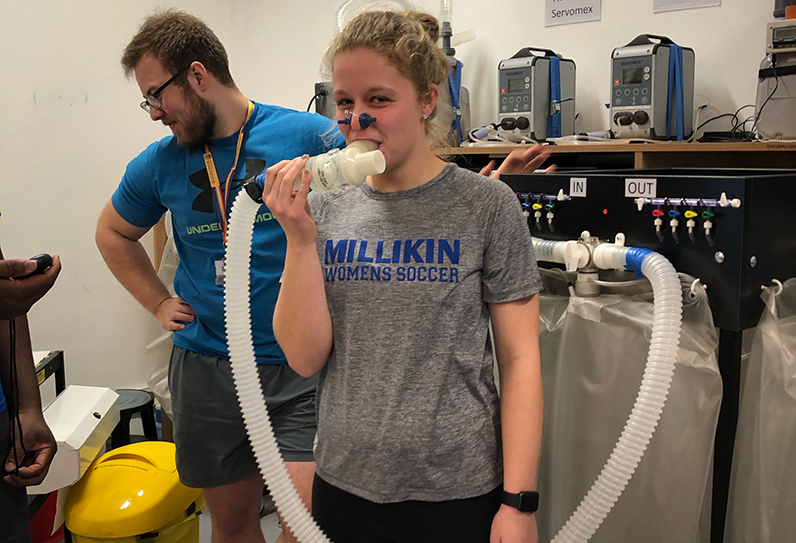 I truly believe that this trip has been eye-opening and an experience worth a million words. Getting the opportunity to travel the world is incredible, but getting the chance to fully absorb the culture is something I cannot put into words.
I am blessed to have gained the amount of knowledge, not only inside the classroom, but just observing the society and culture. I believe if given the opportunity, I would do this again without hesitation.
View additional posts: