LaVon Fisher-Wilson '95 to perform Homecoming Cabaret at Millikin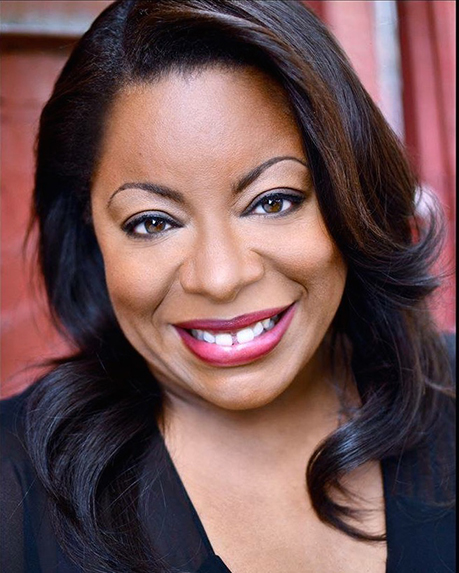 ​Millikin University alumna LaVon Fisher-Wilson '95 will return to Millikin's campus for a special Homecoming Cabaret titled "Blue to Broadway" on Saturday, Oct. 7, 2017, starting at 9 p.m. in Kirkland Fine Arts Center. Proceeds from the performance will benefit Millikin University's new Center for Theatre and Dance.
During this special Saturday evening event, LaVon Fisher-Wilson will take audience members down a musical memory lane of laughter, first loves and life lessons, as she tells the story of her extraordinary time at Millikin.
With a big, brassy, belty voice and perfect comic timing, LaVon Fisher-Wilson's show-stopping performances have brought Broadway audiences to their feet. LaVon has a voice with such power that it vibrates through your soul. Her high belt can rock and shake up any eleven o'clock number, while her soulful low notes send audiences straight to glory.
"When LaVon was a Millikin student, it was clear from the start that she was a force to be reckoned with – tons of raw talent, passion, and the will to succeed," said Laura Ledford, dean of the College of Fine Arts at Millikin. "A diamond in the rough is returning to Millikin as a polished, skilled, and versatile performer, and we couldn't be more proud."
LaVon's Broadway credits include "Chicago the Musical" (Mama Morton), Disney's "Newsies" (Medda Larkin), "Lysistrata Jones" (Goddess Heteira) and "The Color Purple" (Sophia cover). Off Broadway, film, television and music credits include "Chix 6" (Ima Mazing), "Teen Beach Movie" (Big Mama), "Divorce" (HBO) and "Broadway Lullabies."
"I'm thrilled to be returning to Millikin for the first time in years," said Fisher-Wilson. "I'm looking forward to seeing old friends and teachers, and also seeing how the campus has grown and changed since my time there. It will be amazing to perform in Kirkland again, where I have fond memories of doing shows and singing Blue concerts."
Fisher-Wilson has performed not only on many Broadway stages, Radio City Music Hall, and The Lincoln and Kennedy Centers, but has shared her triple threat talents on tours to Europe, China, and across the globe.
"My performance at Millikin will be a fundraiser for the new Center for Theatre and Dance, which is a project close to my heart," said Fisher-Wilson. "The School of Theatre and Dance needs a home on campus and a better equipped facility to train the theatre makers of the future."
Sean Morrissey, artist in residence at Millikin's School of Theatre and Dance noted, "While I didn't start teaching at Millikin until several years after she had graduated, seeing LaVon Fisher-Wilson's show-stopping performance as Medda Larkin in the Broadway production of 'Newsies' made me incredibly proud to be a faculty member of Millikin's School of Theatre and Dance. That performance was everything Broadway should be."
General admission tickets for LaVon Fisher-Wilson's performance are $20. Millikin University students may purchase tickets with their Millikin ID at the Kirkland Ticket Office for $10. VIP experiences are available, including on-stage seating during the performance, a pre-show reception, and hor d'ouevres with drinks for $75. A backstage reception for all ticket holders will be held following the performance.
For more information about the "Blue to Broadway" Cabaret, visit millikin.edu/mevents/blue-broadway-cabaret.
Tickets are available through the Kirkland Fine Arts Center Ticket Office by phone at 217.424.6318 or online at kirklandfinearts.com. Kirkland Ticket Office hours are Monday – Friday from 10 a.m. – 5 p.m. A $2.50 fee will be charged for credit card purchases. This is a per transaction fee, not per ticket, and applies to online and Ticket Office orders.