Latin Jazz Project to perform at 2016 Havana International Jazz Festival

Millikin University's Latin Jazz Project has been invited to perform at the 2016 Havana International Jazz Festival Dec. 16-19, 2016. The group was invited through juried selection by Cuba's Center for Popular Music, a subsidiary of its National Institute of Music.
The Havana International Jazz Festival showcases some of the biggest names in jazz, along with talented new artists. This year's lineup includes legendary Cuban artists Chucho Valdes and Roberto Fonseca, and also includes prominent American artists such as Terence Blanchard, Christian McBride and Snarky Puppy.
Based on the current roster, Millikin's Latin Jazz Project is the only student group invited to perform.
Joining the Millikin ensemble will be two students from Cuba's most prestigious music conservatory, Instituto Superior de Artes (ISA). This collaboration builds on an accord between Millikin and ISA intent upon artistic and intellectual exchange.
Millikin University's Latin Jazz Project, under the direction of Brian Justison, coordinator of percussion studies at Millikin, is a student ensemble devoted to the creation and performance of Latin-jazz music. The group received the 2013 Downbeat Magazine Student Music Award for "Outstanding (undergraduate) Latin Jazz Group," and has performed at the Jazz Educator's National Conference in Atlanta, Ga. The group has released two recordings, "Simon Says" (2013) and "Balance Issues" (2016). Both recordings are available on iTunes and Spotify.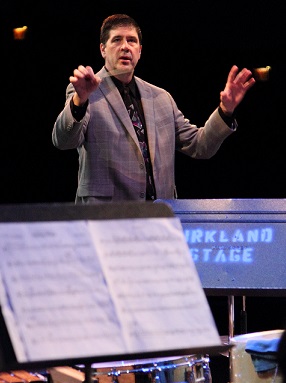 "This legacy project marks an important culmination of our efforts in multicultural music education and Performance Learning," Justison said. "I couldn't be more proud of these students and all who have come before them. In essence, we define the future by building on our past. Kudos to all who have contributed to this ensemble over its 25 year history."
Members of the Latin Jazz Project include:
Walter Pochron, percussion – senior music performance major from La Grange, Ill.
Andre Kely, percussion – senior commercial music major from Belmont, Mich.
Justin DeBo, percussion – senior music business major from Normal, Ill.
Michael Anderson, saxophone – senior music performance major from Chicago, Ill.
Emma Taylor, bass – junior music business major from Macon, Ill.
Kyle Johnson, piano/keyboards – senior music education major from Hanover Park, Ill.
Max Dragoo, guitar – junior commercial music major from Urbana, Ill.
"It's a big honor for us to play the festival," Emma Taylor said. "Our ensemble takes Latin rhythms from Cuba and we incorporate it with jazz and American pop and rock music. It's an exciting opportunity to travel, experience another culture and share music. I'm looking forward to learning a lot."
In an effort to fund this endeavor, the Latin Jazz Project has developed an online portal to help contribute to this important legacy initiative for Millikin's Percussion program and School of Music.
For more information on Millikin's Percussion Ensembles, visit millikin.edu/percussion.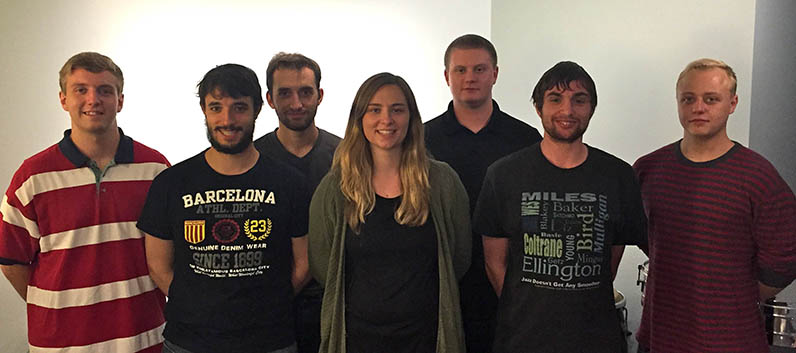 "The music of Latin culture has always interested me because of the differences in their style, technique and 'feel,'" Andre Kely said. "I was fortunate enough to study congas in Cuba under José Eladio Amat and at the time I thought of it as a once in a lifetime experience; it turned out to be one of the most meaningful experiences of my life and being asked to come back and play in this festival is absolutely surreal."
The mission of the Millikin University School of Music is to develop the whole musician – artistically, intellectually, technically – through the integration of theory and practice in an environment where students become active learners through their relationships with faculty, who themselves continue to grow as artists, scholars, and teachers. For more information, visit millikin.edu/som.