2019-20 Season to feature Moscow Ballet's Great Russian Nutcracker, A Cappella Live!, Official Blues Brothers Review and Postmodern Jukebox
Millikin University's Kirkland Fine Arts Center is pleased to announce the lineup for its 50th Performing Arts Season. For over 45 years, Kirkland Fine Arts Center has been the place to be for live performing arts for Decatur, Ill., and the surrounding area. The tradition continues this coming season with a diverse lineup that is not only family-friendly, but fun for all including the Moscow Ballet's Great Russian Nutcracker, A Cappella Live!, the Official Blues Brothers Review and Postmodern Jukebox.
"The 2019-20 Season is a wonderful opportunity for the community to attend performances that are 'must-sees,'" said Kirkland Fine Arts Center's Director Jan Traughber. "All Kirkland Series events are family-friendly, affordable, and exceptional live performing arts offerings, and I am very excited to be presenting them."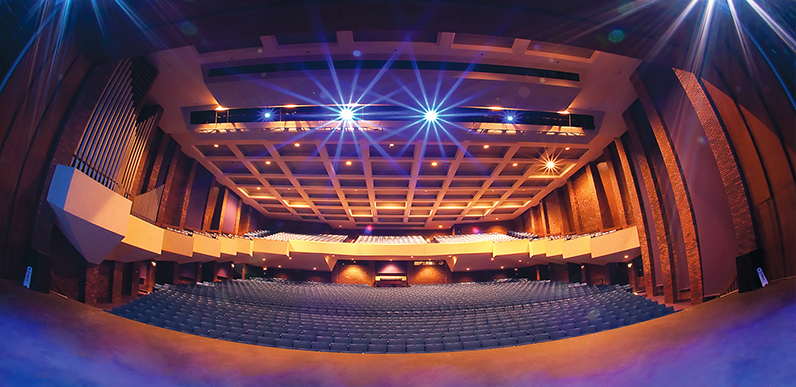 Ticket packages are available for purchase now. Single tickets for all of the 2019-20 season are available on Tuesday, Aug. 27, 2019 with the exception of Vespers single tickets. Single tickets for Vespers will be available on Tuesday, Nov. 5, 2019. Vespers is available to members of the Friends of Kirkland program and those purchasing a la carte packages. For more information, call 217.424.6318.
Kirkland also arranges for a free shuttle service through a cooperation with Baldwin Shuttle for elderly or disabled patrons who cannot drive themselves to the event. Contact Baldwin Shuttle at 1.800.747.3593 to reserve a free shuttle service to and from your home.
Purchase tickets online, over the phone, or in person at the ticket office between 10 a.m. and 5 p.m. Tuesday through Friday. Discounted tickets as well as handicap seats are not available online but can be purchased at the ticket office. For further inquiries, contact the Kirkland Ticket Office at 217.424.6318 or visit kirklandfinearts.com.
The lineup of events for the 2019-2020 season are as follows.
Fall 2019 Events
A.R. Gurney's "Love Letters" starring Barbara Eden and Barry Bostwick
Saturday, Sept. 14, 2019 at 7:30 p.m.
America's long running hit play - pulling your heart strings, and now starring two iconic stars - Barbara Eden and Barry Bostwick. It's the late A.R. Gurney's most famous Broadway production - holding audiences spellbound throughout the United States.
A.R. Gurney's "Love Letters" is a funny and emotional portrait about the powerful connection of love. Two friends, rebellious Melissa Gardner and straight-arrow Andrew Makepeace Ladd III have exchanged notes, cards and letters with each other for over 50 years. From second grade, through summer vacations, to college, and well into adulthood, they have spent a lifetime discussing their hopes and ambitions, dreams and disappointments, and victories and defeats. But long after the letters are done, the real question remains: Have they made the right choices or is the love of their life only a letter away?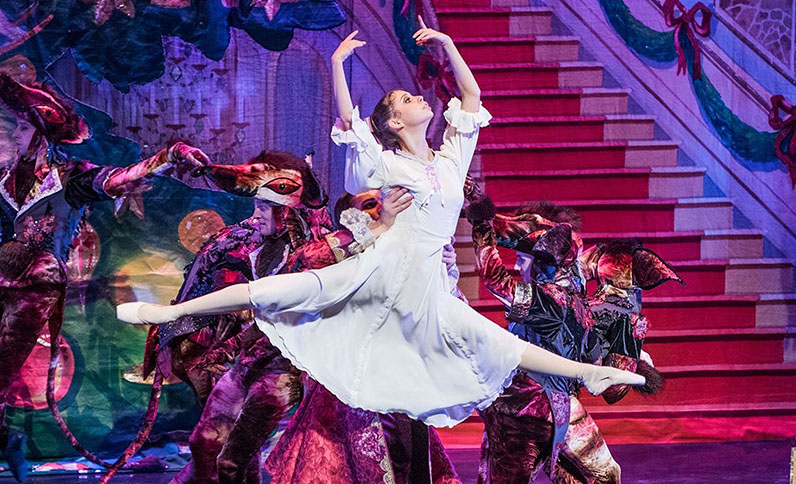 Moscow Ballet's Great Russian Nutcracker
Saturday, Nov. 2, 2019 at 2 and 7:30 p.m.
Moscow Ballet's "Great Russian Nutcracker" ushers in the holiday season with two collaborative performances from Kirkland Fine Arts Center and the Millikin-Decatur Symphony Orchestra (MDSO) Masterworks Series. Enjoy the immersive Christmas classic with 40 professional dancers, hand-selected area young dancers, a local children's choir, and a full musical accompaniment from the Millikin-Decatur Symphony Orchestra. Tchaikovsky's classic score narrates our audience through the "Miniature Overture," "Land of the Sugar Plum Fairy," and closes with Marsha and the Nutcracker Prince dancing a grand pas de deux before the dream ends.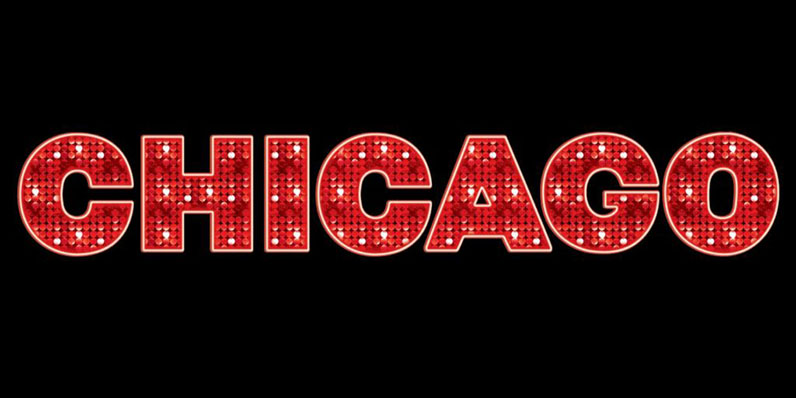 Chicago: The Musical
Friday, Nov. 15, Saturday, Nov. 16 at 7:30 p.m.
Sunday, Nov. 17, 2019 at 2 p.m.
"Chicago" has everything that makes Broadway great: a universal tale of fame, fortune and all that jazz; one showstopping song after another; and the most astonishing dancing you've ever seen. No wonder "Chicago" has been honored with six Tony Awards, two Olivier Awards, a Grammy and thousands of standing ovations. It's also no surprise that "Chicago" has wowed audiences all around the world, from Mexico City to Moscow, from São Paulo to South Africa. Whether you're looking for your first Broadway musical, whether you've seen the Academy Award-winning film and want to experience the show live onstage or whether you've seen it before and want to recapture the magic, "Chicago" always delivers.

Vespers
Saturday, Dec. 7, 2019 at 2 and 7:30 p.m.
Sunday, Dec. 8, 2019 at 2 and 7:30 p.m.
Millikin University will welcome the holiday season with the 61st annual Vespers celebration on Saturday, Dec. 7 and Sunday, Dec. 8.
Vespers (which means "evening prayer") has signaled the beginning of the holiday season with an evening of carols, choirs and candlelight. Over 300 musicians join together for this joyous musical feast presented annually on Millikin's campus. Songs from past centuries combined with familiar carols and arrangements create an evening of seasonal warmth for the whole family. Vespers is one of Millikin's most popular events, and has become a beloved tradition on campus and within the Decatur community.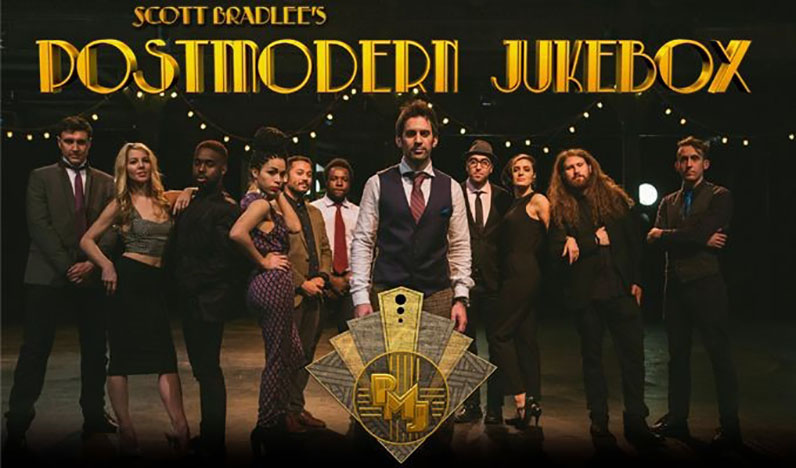 Postmodern Jukebox
Saturday, Dec. 14, 2019 at 7:30 p.m.
This holiday season, Scott Bradlee's Postmodern Jukebox (PMJ) will take the same originality, wit and virtuosic musical performances that have garnered them over 1 billion views on YouTube to revitalize the idea of a Christmas tour itself, in their multi-city "A Very Postmodern Christmas" tour.
The tour will feature PMJ's rotating retro collective of showstopping vocalists, dancers and instrumentalists as they mashup timeless holiday classics and today's pop hits in the "vintage" styles of 20s hot jazz, doo wop and Motown that have brought the group international acclaim. Put simply: it's the holiday show equivalent of Bing Crosby singing "Little Drummer Boy" with David Bowie.
Spring 2019 Events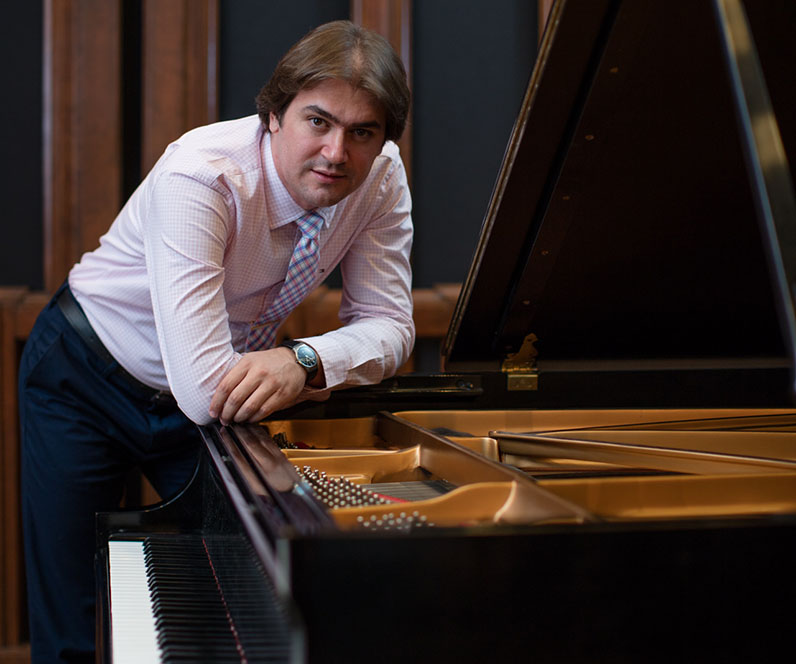 Beethoven 250 with Pianist Silvan Negruțiu
Sunday, Feb. 9, 2020 at 2 p.m.
Pianist and Millikin faculty member Dr. Silvan Negruțiu returns to the Kirkland stage for a recital celebrating Beethoven's 250th birthday. The program will include Beethoven's 32 Variations in C Minor and two of his most beloved piano sonatas: "Pathetique" and "Appassionata."
Ballet Folclórico Nacional de México
Friday, Feb., 21, 2020 at 7:30 p.m.
Ballet Folclórico Nacional de México de Silvia Lozano (BFNM) is an institution tasked with the dissemination, preservation and promotion of the culture of Mexico, both at home and abroad.
With an artistic career spanning over 56 years, the BFNM reflects the work of Mexico's leading researchers and practitioners of folklore, dance, music and costumes. In its long career, the Ballet Folclórico Nacional de México de Silvia Lozano has performed in over 40 countries and five continents, receiving numerous awards and prizes, as well as being designated an Ambassador of Mexican Culture. In addition to its international tours, the Ballet Folclórico Nacional de México maintains residences in Mexico City and Cancun.

Actors from The London Stage: The Tempest
Residency: Monday, March 2 – Wednesday, March 4, 2020
Community Performance: Thursday, March 5, 2020 at 7:30 p.m.
Founded in 1975, Actors from The London Stage (AFTLS) is one of the oldest touring Shakespeare theatre companies in the world. They perform Shakespeare's plays with a very basic production, using minimal props, no set, and the actors never leave the stage. Each actor plays multiple roles and frequently shifts characters while on stage, offering an intriguing and often comedic effect.
Touring both in the fall and spring, AFTLS visits approximately 16-20 universities in a year, giving students and faculty a chance to experience their dynamic and enriching performing arts program. The vibrant hands-on nature of the program provides an extraordinary opportunity to engage faculty and students far beyond the confines of the English and Theatre departments. AFTLS has been in residence at numerous prestigious institutions including the University of Texas-Austin, Wellesley College, Dartmouth College, Stanford University, Emory University and the U.S. Naval Academy.

A Cappella Live
Friday, March 27, 2020 at 7:30 p.m.
A Capella music has made a resurgence in the last several years, living through movies, television, YouTube and radio. However, the best way to experience vocal harmony is in person, which is why A Capella Live was born. Come see this high-energy musical celebration of contemporary a cappella, conceived and arranged by Deke Sharon, vocal producer of "Pitch Perfect" and The Sing-Off. Enjoy internationally recognized, award-winning, rising star ensembles: Women of the World, The Filharmonic and Committed; all on tour with Blake Lewis.

The Official Blues Brothers Review
Saturday, April 4, 2020 at 7:30 p.m.
There have been many imitators, but only one duo has been sanctioned by Dan Aykroyd and Judith Belushi to recreate the infectious humor and unbridled spirit of Jake and Elwood Blues. Donning the official hat and sunglasses of the legendary performers, Wayne Catania and Kieron Lafferty capture the infectious humor and unbridled spirit of the original pair, and they're sure to give you a show to remember.
Kirkland Fine Arts Center
Millikin University believes that the arts are essential to the enrichment of society and a fundamental part of the educational process. Millikin's founder, James Millikin, declared that men and women should have both a classical and practical education to meet the demands of a changing society. The Kirkland Performing Arts Series supports this mission by encouraging both students and the community to participate in its programs and understand its multicultural heritage through performing arts events.
For 50 years Kirkland has been the place to be for the arts in the Decatur community and the surrounding area. Kirkland Fine Arts Center has presented amazing talent, hilarious comedy, and fascinating speakers. Some of the artists have included Pete Fountain, Duke Ellington, Patti Page, Ray Charles, Olivia Newton John and Bob Newhart. Touring companies have included RENT, CATS, Showboat, Master Class with Maria Callas and Cirque Eloize. Speeches by distinguished guests like White House correspondent Helen Thomas, Leonard Nimoy and retired four-star General and former Secretary of State Colin L. Powell have been presented.
Events at Kirkland Fine Arts Center are partially supported by a grant from the Illinois Arts Council, a state agency.